Despite challenges ahead, there's also a chance for brokers and agents to shine in 2023, executive says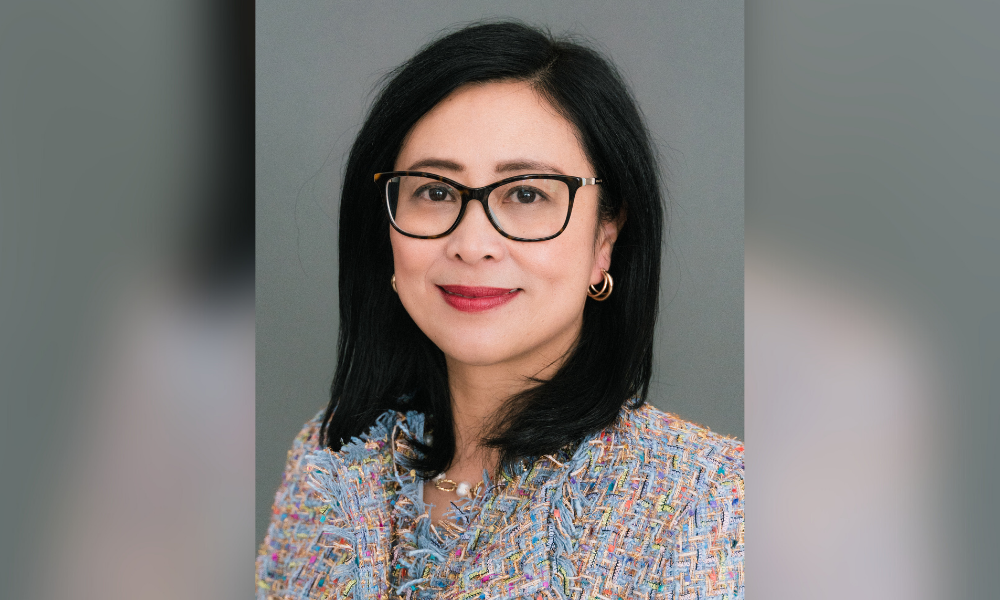 There's room for "cautious optimism" in the mortgage space for 2023, according to a leading broker in the private and alternative market, with much change on the way – but also plenty of opportunity ahead.
Christine Xu (pictured), president of MoneyBroker Canada, told Canadian Mortgage Professional that the ban on property purchase by non-residential foreign buyers would bring about a "huge change" in the marketplace, with lenders also adjusting their policies and many borrowers squeezed out of the market by the rate hikes of the last several months.
Still, that's likely to see a continued shift toward alternative and private solutions, she added, with brokers well positioned to find solutions for their clients in those areas.
"As mortgage brokers, we really have to embrace all the change and take advantage of it, because we have more venues and more sources to provide homebuyers with their purchase and refinance requirements," she said.
"That means alternative financing instead of the regular bank route. We can provide financing for the borrower [through the] B side or private [options]."
It's incumbent on brokers, then, to familiarize themselves with the various funding sources available to borrowers in 2023, she said, to continue providing solutions in an evolving and shifting mortgage market.
What way will house prices go in 2023?
Of course, 2023 is anticipated to see its fair share of challenges, with many lenders eyeing the market with trepidation and borrowers' rates spiking upwards in many cases. Xu acknowledged the volatility ahead while highlighting the fact that certain areas may fare differently than others in terms of house price appreciation or depreciation.
"I'm a firm believer, in a major city like a GTA [Greater Toronto Area] or Greater Vancouver Area, that property values still go up in the spring because of the seasonal adjustment," she said. "In spring, everything comes up.
"However, in the smaller areas of population, which are not like major cities, the property values may decrease. So as mortgage professionals, we have to be very cautious to protect the lender in terms of the property value potentially decreasing in some smaller area. Trying to control the long-term value is the most important thing."
Immigration, typically a key asset for the Canadian housing market, is set to boom in the coming years. The federal government announced in early January that immigration numbers surged past their target for 2022, with more than 431,000 new permanent residents welcomed to Canada, and nearly 1.5 million new Canadians have been slated to arrive by the end of 2025.
That will prove a welcome boost for homebuying activity and the mortgage market, according to Xu. "The real estate market is still going up. The main factor is the new immigrant population," she said. "When new immigrants come to Canada, they will come to major cities like Toronto and Vancouver.
"Because I'm in Toronto, I'm very bullish about the market. So that's the major factor, that new immigrants are coming over."
George Hugh of Taurus Mortgage Capital told CMP that while the rising-rate environment had largely sidelined the supply-demand imbalance in the housing market, that issue was likely to rear its head again as soon as activity begins to pick up pace.https://t.co/Xpyn1wxR6o

— Canadian Mortgage Professional Magazine (@CMPmagazine) January 10, 2023
How can brokers provide optimum service for clients in the 2023 market?
Many borrowers have seen affordability edge even further out of reach thanks to the rising-rate environment that prevailed in 2022, although Xu said that she expected the prime rate to stay at or near its current level of just above 6%.
The Bank of Canada is scheduled to make its next announcement on its benchmark interest rate on January 25, its first of the year after hiking that trendsetting rate by a full 4% in 2022. Expectations for a quarter-point hike have risen after an unexpectedly strong December jobs report saw Canada add 104,000 jobs to the labour force.
While hurdles are ahead for lenders, brokers, and borrowers alike, Xu urged the mortgage community to seize on the potential to continue providing peerless service and solutions to clients whose options may have narrowed.
"I really think 2023 is a very uncertain market – and uncertainty brings lots of opportunity," she said. "So we're really excited to embrace the challenges for the new year to come, and I really think as a broker we're in a perfect situation, perfect timing to be doing great for another year."
What are your thoughts on the outlook for the private and alternative spaces in the year ahead? Let us know in the comments section below.