Plus: The sacrifices most Canadians are willing to make to afford their dream homes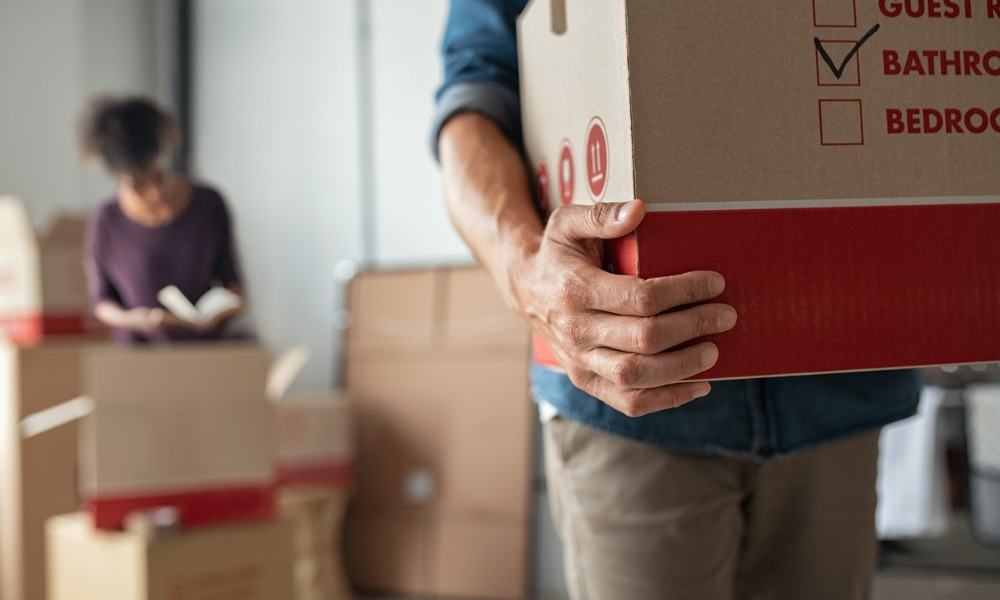 The COVID-19 pandemic has had a major impact on the global job market as well as the Canadian housing market. Not only have many Canadians relocated over the past two years to more affordable areas, but more are working remotely as well. Here is everything you need to know about why more Canadians are on the move post-pandemic.
Understanding the impact of the pandemic on the Canadian housing market
COVID-19 has had a significant effect on the Canadian housing market, with more and more Canadian homeowners looking to make major moves post-pandemic. A 2021 survey found that some 31% of Canadians were considering relocating due to the effects of the pandemic. A significant finding in the survey was that more than one-third of that 31% considered moving to a rural or a semi-rural area.
Throughout the pandemic, Canadians' desire to procure affordable homes was the top priority: 29% said affordability was key behind unexpected buying. Twenty-five percent (25%) said it was the top priority behind selling and 29% said it was top priority for starting new, unplanned rental tenancies. When it came to buying their first properties, 54% of Canadians said their plans to buy, sell, or relocate were delayed by at least one year due to the pandemic.
In hot markets like Ontario and Quebec, the survey found the majority of Canadians have an accurate understanding of the value of their property. Canadians are also optimistic on that front, with 55% of homeowners saying their property has increased in value since the beginning of the COVID-19 pandemic.
Canadians are willing to move—but not too far
RE/MAX Canada's 2022 Housing Affordability Report, released in July, found that 64% of Canadians are willing to move to find more affordable homes. The report also found, however, that some 50% would travel only within a 100-kilometre radius of their current properties in order to find more affordable housing. Less than half of respondents, 40%, said they would be willing to relocate to difference cities, regions, or provinces regardless of the distances.
The results of the survey appear to show it's unlikely that most Canadians would be willing to move to the country's most affordable market, Brandon, Manitoba, where the average sale price is around $311,000. The remaining four markets within Canada's most affordable top five regions are Regina, Saskatchewan, St. John's, Newfoundland and Labrador, Moncton, New Brunswick, and Red Deer, Alberta.
The report also found, however, that many people in Canada are holding off on purchasing properties due to rising interest rates—which were designed to stem record inflation but have seen mortgage rates spike. Sixty-eight percent (68%) of people say they cannot afford to purchase a property in the market/area they want to within the next six months. Sixty-three percent (63%) said they are putting their plans to buy on hold due to rising interest rates.
How remote work is also another factor for relocation
Canada's hot job market, as well as the increase in remote work options, is also another factor for relocation, leading to an increase in the number of workers looking to move to cities offering a balance between a better lifestyle and good salaries.
But while it may appear more lucrative to move to major centres offering better quality of life and higher pay, there are other factors that you should consider. Before relocating, it is important to think about further economic disruption and job security. Since the current economy, both in Canada and globally, remains unstable, you may be in danger of being the first to experience layoffs if you join a new company and have less experience in the work environment.
While roughly 40,000 new jobs were posted in May 2022, experts remained cautious about a looming recession. As the wisdom goes, rather than relocating, the better move is to reduce any financial risk and focus instead on reducing expenses. In other words, pay off debts and delay major purchases like purchasing a property.
More Canadians are willing to make sacrifices to afford their dream homes
That RE/MAX report found that 68% of Canadians were willing to make at least one sacrifice to afford their dream homes. Sixty-four percent (64%) of respondents said relocation was the sacrifice they would be most willing to make. Brokers cite this trend as having the biggest impact on local housing markets nationwide.
Fifty-six percent (56%) of respondents said they are willing to sacrifice the kind of property they purchased. Twenty-nine percent (29%) said they would buy a home under co-ownership with friends and/or family, and 27% said they would rent a portion of their home for the additional income.