Former leader in asbestos production, Al Capone's hideout, and site of first transatlantic wireless message have all made the cut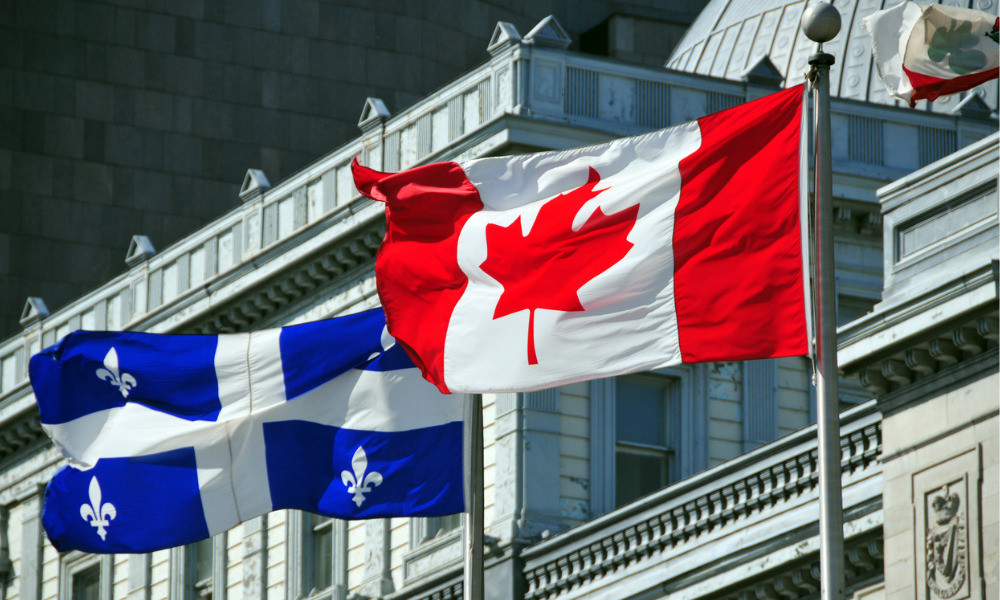 If you are looking across Canada for places to settle down, there are many things to consider including history, landscape, industries, and above all, costs. While you certainly have a variety of options, this list offers a glimpse at some of the cheapest places to live in the east coast, central Canada, the Prairies, and west coast—plus what makes each region so attractive.
Thetford Mines, Quebec
Thetford Mines, Quebec, is one of the cheapest places to live in Canada. The cheapest houses in the area are typically priced under $60,000 and the cheapest one-bedroom rental unit is $500, while the average salary in the community is $62,000.
At one point, Thetford Mines was one of the largest regions for asbestos production in the world. (Don't worry, however—the last asbestos mine closed in 2012 and Canada banned the sale of asbestos in 2018.) Thanks to this once-lucrative industry, the boundaries of the small city expanded to merge with Pontbriand, Black Lake, Robertsonville, and Thetford-Sud.
Now, the area is one of the largest producers of maple syrup and, in spring, you can participate in community outings to sugar camps. You can also join parties for producing the maple syrup and trying snow-made taffy. For these reasons—as well as the popular winter sports of skiing and snowmobiling—it helps if you love cold-weather activities.
Thetford Mines also boasts a regional airport and two world-class research centres, while businesses in the region export goods around the globe – generating work in multiple fields in an ever-expanding labour market.
Moose Jaw, Saskatchewan
With an average salary of $62,000, Moose Jaw, Saskatchewan offers homes for as little as $63,000 and one-bedroom rental units for as cheap as $550. Located in southern Saskatchewan, Moose Jaw was once the hiding place for one of the world's most infamous gangsters, Al Capone, who spent a lot of time hiding in underground tunnels beneath the area. Now, those tunnels act as a major tourist attraction for the community of 36,000 residents.
Moose Jaw's major economic sectors are potash mining, agriculture, tourism, transportation, NATO flying training, and health care. The Canadian Forces Snowbirds Air Demonstration Squadron is also based out of the military base there. Aside from the Al Capone tunnels, Moose Jaw's downtown also features numerous coffee shops and other unique shopping options, landing it on No. 3 of Expedia.ca's list of 10 Coolest Downtowns in Canada.
St. John's, Newfoundland and Labrador
St. John's, the capital city of Newfoundland and Labrador, is one of the oldest cities in North America. Due to its history and its culture, St. John's is a popular destination for tourists and one of the cheapest places to live in Canada, with houses going for as little as $70,000 and one-bedroom rentals going for as little as $795. With an average salary of just over $63,000, that makes St. John's more than affordable for most.
Throughout much of its history, St. John's relied on the cod fishery, which collapsed in the 1990s. Ever dependent on the ocean, St. John's now relies mainly on offshore oil and gas. ExxonMobil Canada has its headquarters in St. John's, and companies such as Husky Energy, Chevron, Statoil, and Suncor Energy also have regional operations there. Terra Nova, Hibernia, and White Rose, meanwhile, have significant offshore oil developments in the works.
As for its storied history, St. John's was also the site where Marconi got the first transatlantic wireless message—in 1901. Signal Hill, a major attraction, features Cabot Tower, which commemorates the 400th anniversary of John Cabot's voyage to Newfoundland.
New Glasgow, Nova Scotia
New Glasgow, Nova Scotia, offers one-bedroom rentals for as cheap as $850 and houses for as low as $80,000. With an average salary of around $60,000, New Glasgow is the site of major employers such as the Aberdeen Hospital, a Michelin tire plant (Granton), and the headquarters of national grocery chain Sobeys (Stellarton). New Glasgow's downtown core features several shops and services and has recently been the beneficiary of a revitalization project that saw the addition of the riverfront area and theatre.
Surrey, British Columbia
It might seem a surprising addition to this list, and it's expensive compared with other parts of the country, but home purchase and rental prices are reasonable in Surrey compared with other parts of BC. The city offers houses for as little as $129,000 and one-bedroom rentals for as little as $650. The average salary in this suburban city is $73,000. What makes Surrey one of your best bets to live in Canada in terms of affordability is that its economy is bustling, with health care, agriculture and technology making significant contributions to the city's healthy economy.
Simon Fraser University and Kwanthlen Polytechnic University—two major post-secondary institutions—also call Surrey home. Among the many attractions and annual events that keep the city busy, WinterFest—a day of sports, food, live music, and fireworks—attracts roughly 15,000 people each year.