One deterrent for potential homebuyers is limited home improvement options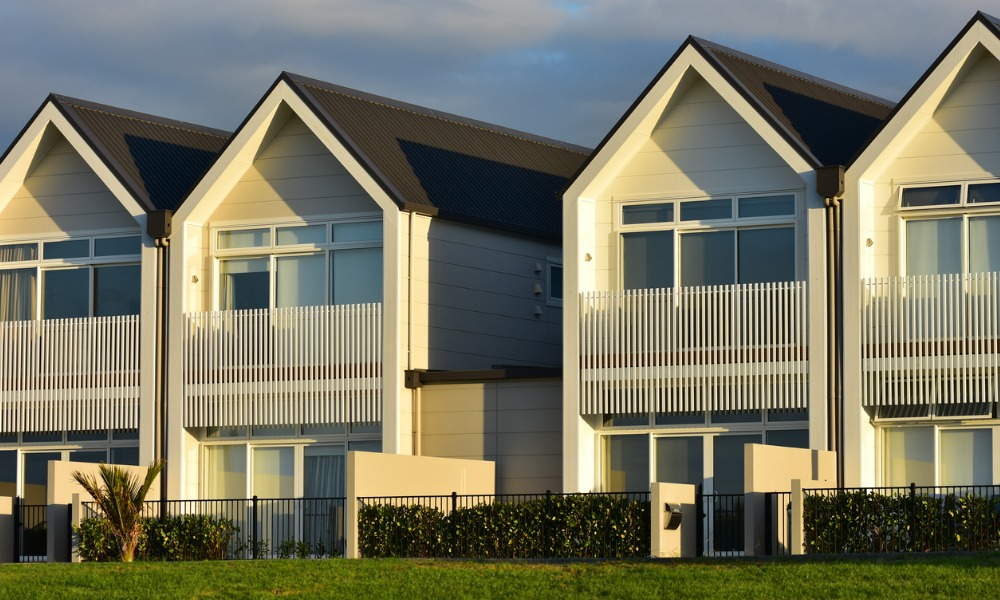 Townhouses are an attractive option for anyone looking to buy a home quickly, usually young families. But while purchasing a townhouse may make sense, there are things to consider a little further down the line, such as reselling and appreciation. Here are five reasons why townhouses can be hard to sell.
Why are townhouses hard to sell?
Townhouses are usually individually owned but share walls with other homes. They are often seen as inferior to single-family homes and are therefore considered less valuable. The value of a townhouse is, however, dependent on the structure of the building as well as location. Thanks to updated designs, some townhouses are becoming more appealing, especially for small families who are looking to purchase a home for the first time. Why, then are townhouses hard to sell? Here are a few possible reasons.
Less desirable on the market. Townhouses are somewhere between single homes and condos on the market, since you usually own the whole house (often two floors) but still share walls with at least one neighbour, if not two. That means townhouses share the disadvantages of both single homes and condos. Most families want to purchase a single home for the yard and fence their kids and pets. Single people or young couples usually want to live in a condo for the downtown location and facilities. It is a cheaper option than buying a townhouse.
More competition with single attached homes in the area. One reason it is more difficult to sell a townhouse versus a single-family home, for instance, is the competition for other homes in the neighbourhood. To avoid overpaying, homebuyers usually seek houses for selling and compare the prices, the reason being that homes in the same area have the same floor plan, square footage, and location.
In other words, you will have less of an opportunity to sell your home fast if there is a motivated seller in your neighbourhood who drops the price for a faster sell. However, for a higher price, you will likely be able to sell a single home since there are fewer immediate comparable properties on the market with the exact floor plan and size. Because your floor plan, decoration, and yard will be more unique, you will likely have the opportunity to sell at a higher price.
Paying HOA fees. Typically, townhouses are managed by the homeowners' association, which charges monthly fees, such as the HOA fee ranging from $50 to $300 per month. The HOA fee could deter possible homebuyers because some HOA fees in certain communities can be quite high, and also include transfer fees.
Buyers are not motivated with limited home improvement. Because every townhouse in a neighbourhood usually has the same design and floor plan, homebuyers are not motivated by their exterior and interior designs.
This can pose a problem when selling your townhouse since most buyers understand that home improvement or repairs will help generate a profit during the resale of the home. In other words, usually homebuyers avoid townhouses because they do not allow any changes.
Value of townhouses are influenced by other properties in the community. Since, as mentioned, all townhouses in your area will have the exact same design and floor plan, the value of your townhouse will be influenced by other properties in the community. When bad things happen within your area, you must ensure you are protected. For instance: the value of the entire area tends to drop if a bank forecloses a townhouse in your neighbourhood. That means you are likely to have issues with appraisals of your townhouse, since appraisals compare homes in the area to figure out the value.
Do townhouses have good resale value?
No, townhouses do not usually have a good resale value. You will be more likely to make more money if you rent out your townhouse. And selling your townhouse will be more difficult since they do not appreciate in value.
One of the major reasons townhouses do not have a good resale value is that any improvements you can make to the interior or exterior are limited. Put another way, homes that you can improve on will appreciate and therefore bring a good resale value.
The appreciation rate of most townhouses is low even though most houses generally appreciate over time. While stacked townhouses are gaining in popularity, first-time homebuyers still tend to prefer condos due to the purchasing price, location, utilities and amenities attached to them.