Plus: How the COVID-19 pandemic changed the course of short-term rentals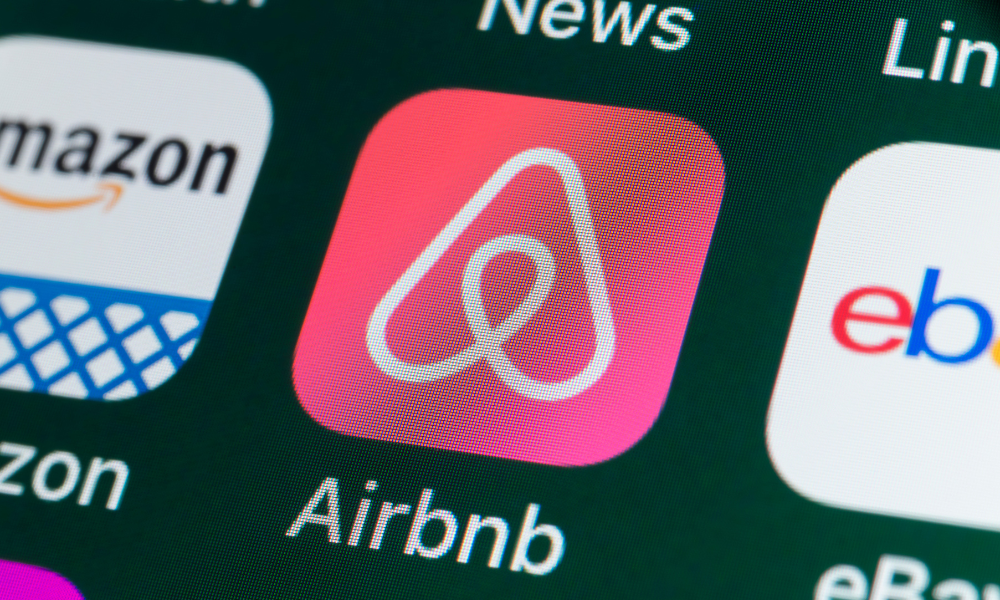 Canada's housing crisis is a complex issue, with many contributing factors: the COVID-19 pandemic, the Bank of Canada's historically low interest rates, and a low supply of new housing and rental stock all contribute to the affordability problems facing Canadians. Whether or not Airbnb is a major factor is up for debate. One thing is for certain: the short-term rental site is taking away affordable units. Here is what you need to know about Airbnb and the housing crisis.
Airbnb and housing crisis: How are they connected?
The current housing crisis in Canada has forced a greater level of scrutiny on short-term rentals, particularly Airbnb. A study by the School of Urban Planning at McGill University conducted in 2019 estimated that short-term rentals have taken away 31,000 units of from long-term markets in cities across Canada. That number is based on entire-home listings that are frequently rented, available for six months at least, and rented for 90 days minimum. Communities with under 10,000 residents, on the other hand, saw a rise of 60% in entire-home listings that are frequently rented. That is nearly twice as much as in major centres.
In Lunenburg, N.S., for instance, 89% of the 277 listings are for entire homes. In Prince Edward County, ON, meanwhile, entire-home listings represent 536 of the total 797 listings. On Airbnb's site, there are more properties than hosts, which means there are hosts that operate more than one listing, which is within the company's terms of service. The incentive is also there for the hosts, who stand to make much more money than if they rented the properties out in the long-term. In major markets such as Toronto, which continues to face a huge housing affordability crisis and low vacancy rates second only to Vancouver, Airbnb acts as a major source of housing loss.
Why is Airbnb controversial?
One reason that Airbnb is controversial is that it is accused of taking viable housing options from residents, particularly those in need. It has been accused of gentrifying residential neighbourhoods, draining local housing markets of available homes and spurring over-tourism.
One common scenario is that a property owner uses their home or apartment for short-term rentals like Airbnb instead of long-term rentals (with a minimum one-year lease, for instance). While this scenario would earn the property owner more money, it is one less property that offers potentially affordable rent either to lower-income residents, students, or young couples looking to put down roots—and who have already been priced out of the housing market.
How the pandemic changed the course of short-term rentals
A good example of how the pandemic changed the course of short-term rentals is in Prince Edward County. Over the past year and a half, this idyllic lakeshore Ontario community has become a popular pandemic destination.
Due to its wine industry, sandy beaches, provincial park, and food scene, Prince Edward County was already a tourist magnet. When international travel became uncertain, more and more Canadians flocked to the area for vacation, with many staying (or attempting to). When you add the rise in remote work into the mix, you see demand outpacing supply—and prices rising.
In the last 18 months, the average house price in Prince Edward Country spiked 94.6%. And the rental market was not far behind. Comparable to prices in Toronto and Montreal, the average rent for a two-bedroom apartment—not including utilities—is $1,817, one-bedroom apartments are going for $1,456, and bachelor apartments cost on average $1,078.
Over the last two years, Canada has been struggling with two different but related crisis: affordable housing and the COVID-19 pandemic. Due to significant issues with affordable housing in major Canadian markets such as Toronto and Vancouver (although certainly not limited to these centres), Canadians were leaving cities in record number hoping to find affordable homes in smaller areas. This exodus was taking place even prior to stay-at-home orders enacted to fight the pandemic.
In fact, the pandemic seemed to merely act as a sign to most Canadians sitting on the fence. In the country's three biggest centres—Toronto, Montreal and Vancouver) more than 87,000 residents left between July 2019 and July 2020, according to Statistics Canada.
How has Airbnb impacted the rental supply in Canada?
The impact of Airbnb to rental housing in Canada is up for debate. At the beginning of the COVID-19 pandemic, when Airbnb struggled, there appeared to be a noticeable improvement in the long-term residential supply in Canada's top housing destinations. In Toronto, the number of short-term rental properties dropped 20% from January to April 2020, while in Vancouver that number was down 18.5%, according to data from AirDNA.
But some are sceptical of the connection between Airbnb's decline and the rise in long-term listings. "The data indicate that there has been a very large percentage year-over-year increase in new listings of long-term furnished units—62%, to be precise—but, in absolute terms, an additional 213 new listings compared to last May is not very dramatic given the thousands of units that were estimated to have been operating as short-term rentals," Shaun Hildebrand, president of Urbanation Inc., said of the Greater Toronto Area (GTA).
"It's hard to gauge Airbnb conversion without knowing how many of these units would have otherwise been long-term rental units," Hildebrand added. "The question that needs to be answered is how many, out of the number of Airbnbs that are secondary residences, would the owner have otherwise offered as a long-term rental? That, we don't know."