Home Buyers' Bill of Rights proposed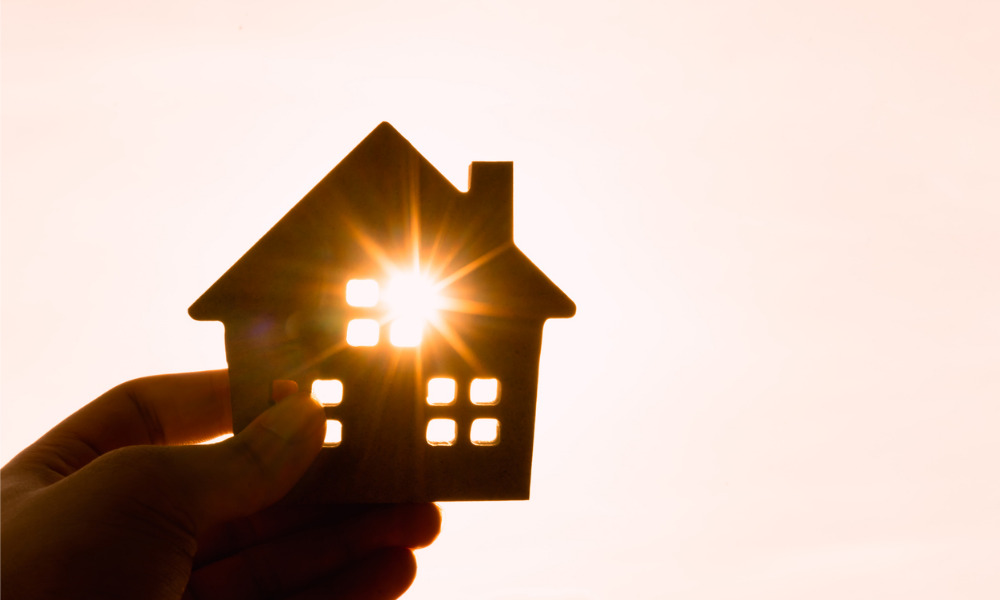 It is becoming more and more difficult for Canadians to find an affordable place to live. Unfair practices and the rising cost of down payments are particular problem areas, as is the lack of affordable housing within Canada's Indigenous communities. Here is what the Canadian government proposed in its Budget 2022 to create more affordable housing.
Double the housing construction
The Canadian government is doubling housing construction over the next decade, according to the measures proposed in Budget 2022. This will include investing $4 billion to launch a new Housing Accelerator Fund with the aim to build 100,000 new housing units within the next five years.
Curb unfair practices that drive house prices up
Another measure the Canadian government is taking to create more affordable housing is to curb unfair practices that drive house prices up. The federal government will attempt this by imposing a two-year ban on foreign money coming into the country to purchase residential real estate. The concerns about the cost-of-living in cities like Toronto and Vancouver has been fuelled by money coming into Canada for years to purchase property. The federal government's Budget 2022 announced the intention to create restrictions that would prohibit foreign commercial enterprises and non-Canadian citizens or permanent residents from buying non-recreational, residential property in Canada.
The Canadian government is also proposing that property flippers pay their fair share. Property flipping, when you buy a home and sell it for much more than you paid for it a short period before, can jack up the price of housing. It is also possible that some who engage in house flipping can improperly report their profits to pay less in taxes. Budget 2022 proposed new rules on anyone who sells a property that they have owned for under 12 months be subject to full taxation on their profits as a business income. This would apply to any residential property sold on or after Jan. 1, 2023. Exemptions would be made for anyone who sold their property due to death, disability, birth of a child, new job, a divorce, or other life circumstance.
Creating a Tax-Free First Home Savings Account that will help Canadians buy their first home
As the costs of properties rise, so too does the costs for down payments. That initial cost creates a major barrier for many Canadians hoping to purchase a home—especially for first-time homebuyers. One of the Canadian government's proposals to combat this issue is to introduce a Tax-Free First Home Savings Account, which would allow first-time homebuyers to save up to $40,000 for a down payment. This contribution would be tax-deductable, similar to an RRSP, and withdrawals to buy a first home, including investment income, would be non-taxable.
As a way to provide up to $1,500 in direct support to homebuyers, the proposal would also see a doubling of the First-Time Home Buyers' Tax Credit to $10,000 and extended the First-Time Home Buyer Incentive until March 31, 2025, to help buyers lower their borrowing costs. Additionally, it would include an investment of $200 million for development and to increase rent-to-own projects nationwide.
Read more: Home loans for first time buyers in Canada: Everything you need to know
Develop and implement a Home Buyers' Bill of Rights
Budget 2022's proposal to develop and implement a Home Buyers' Bill of Rights is designed to combat unfair practices such as asking buyers to waive their right to home inspection and blind bidding. Both practices make the entire process of purchasing a property stressful for most Canadians. To fight this, the Canadian government plans to work with the provinces and territories to develop and enact a Home Buyers' Bill of Rights. This national plan can also ensure a legal right to home inspection as well as transparency on the history of sales prices on title searches.
Improve and expand Indigenous housing in Canada
Improving and expanding Indigenous housing in Canada has been deemed critical for improving health and social outcomes. The federal government has proposed providing $4.3 billion over seven years towards improving on and expanding Indigenous housing, on top of the $2.7 billion earmarked for housing in Indigenous communities since 2015. Of the newly announced funds, $2.4 billion will be spent over five years on First Nations housing on reserves. Over five years, $565 million will be spent to support housing in Self-Governing and Modern Treaty Holder First Nations communities and $845 million will go towards supporting housing in Inuit communities. Housing in Metis communities will receive $190 million over seven years and the remaining $300 million will go toward launching an Urban, Rural, and Northern Indigenous Housing Strategy over five years.