How he has achieved success in the mortgage space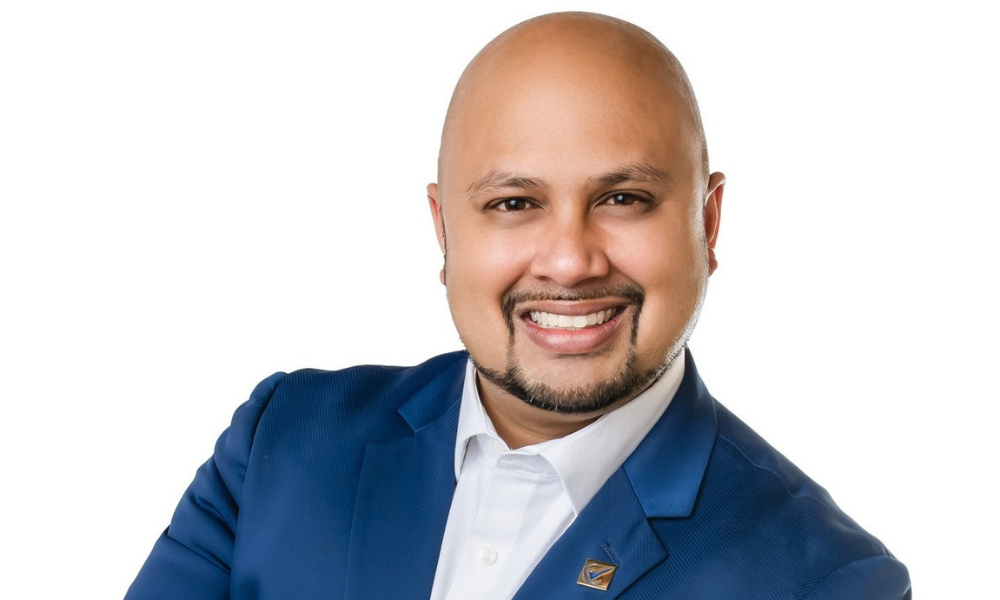 With nearly two decades in the mortgage business, Sadiq Boodoo (pictured), principal broker of Ontario-based brokerage Approved Financial Services, stands by the value of a wide range of experiences.
"I have been working for 18 years in the mortgage/lending industry, starting out with Canada Trust/TD as a teller and working my way up to management level," Boodoo told Canadian Mortgage Professional. "I then shifted into being a mortgage specialist before moving over to the brokering side."
Boodoo said that his early banking experiences laid out the fundamentals of his long-term success in the mortgage space.
"I started out as a financial advisor in the bank where I handled both investments and lending," Boodoo said. "However, I found that I enjoyed the lending side more. I got a great sense of accomplishment when helping clients with purchasing their homes or helping them get into a better financial situation."
The initial shift was challenging, although it also proved fertile ground for the expansion of one's financial industry skillset, Boodoo recounted.
"Going from knowing one lender inside and out to having to learn about various lenders, their products, and systems was overwhelming at the beginning," Boodoo said. "Gradually, I worked my way through it by taking one day at a time and leveraged my friends and contacts to help me navigate through things until I got a good grasp of them for myself."
This period was also when Boodoo found his niche as a mortgage broker.
"Two of my specialties are working with first-time buyers and with homeowners that need to restructure their debt – and in some cases, help rebuild their credit," Boodoo said. "I've found that being able to educate my clients and referral partners with the various options and solutions I have, has been the greatest contributor to my success in these areas."
Paying a deep level of attention to what the client needs is paramount to any mortgage professional's strategy, Boodoo stressed.
"The most important lesson I've learned is not to focus on getting deals, but rather to focus on building relationships. The deals will come," Boodoo said. "Building relationships has been the foundation of my business and continues to be the number one driver for my success thus far."
Boodoo said that the value of consistency should not be underestimated, as well.
"The advice I would give to anyone new to the industry is to treat this just like any other job they had: Show up every day," Boodoo said. "Just because you can set your own hours, it does not mean you should take every day off or start your day at 11am and finish at 2pm.. If you want to be successful, you must put in the time and effort."
This approach has yielded great returns for Boodoo's time in the industry so far, defying pandemic-driven slowdowns in the market as a whole.
"I'm especially proud of being a director of the Canadian Mortgage Brokers Association – Ontario and I am also a member of the [Financial Services Regulatory Authority of Ontario] Technical Advisory Committee. Both roles allow me to contribute to enhancing the industry I'm committed too," Boodoo said. "I'm additionally proud of being named on the CMP 2021 Hot List and having my brokerage named as one of the Best Mortgage Employers for 2020 and 2021."
CMB Ontario cited Boodoo as a major player in his community, particularly during the first year of the pandemic.
"[In 2020], he participated in a couple of activities for local charities. He managed to collect and drop off over 380lbs of food to Feed the Need Durham, a local food bank in his community. He also organized a donation drive for Juliette's Place Women's Shelter in Toronto which raised over $2,600 in donations and cash," CMB said. "He was able to accomplish this with a local real estate office. Sadiq has been giving back for over eight years now to benefit the women's shelter."
This giving nature is also evident in the other parts of Boodoo's life, providing a firm foundation for his success in the mortgage industry.
"Outside of work, I'm somewhat of a home chef and mixologist. I can often be found in the kitchen creating new dishes and drinks for my friends and family," Boodoo said. "I also am a huge music lover, especially of music from the Caribbean. More recently started golfing; let's just say it's a work in progress."