President and CEO offers his tips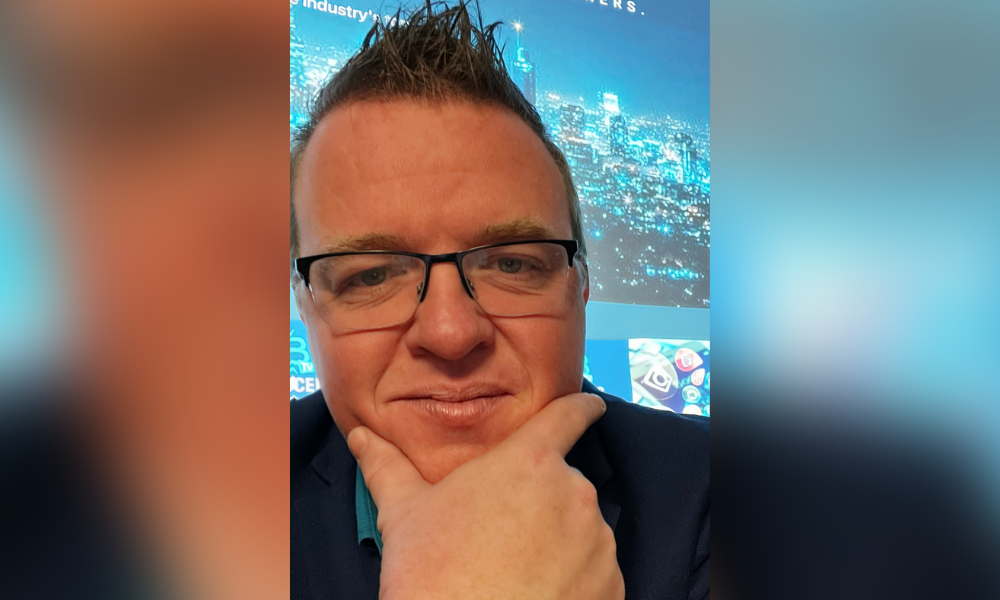 Chris Baker, president and CEO of BHBTV by Mortgage Magnates, stands by the value of keeping one's industry knowledge up to date.
This is exemplified by the BHBTV (Brokers Helping Brokers TV) platform, which Baker described as "a Netflix-style learning environment, taught by brokers and industry partners helping mortgage professionals everywhere."
Through this service, Baker "was able to combine my radio and television broadcasting education with the industry I love," he told Canadian Mortgage Professional. "Today, we have hundreds of hours of free learning content on five different apps including iOS, Android, and smart TV."
Baker credited his broad experience with major industry players like Wells Fargo and Street Capital Bank of Canada as the foundations of his ethos of continuous learning.
"My career at Street Capital as a [business development manager] gave me phenomenal insight into one of the greatest needs of independent mortgage professionals in North America: learning and development, my old forte," Baker said. "When RFA acquired Street Capital and began building their future, my future became founding Mortgage Magnates, known today as BHBTV."
These dovetailed with Baker's natural inclinations towards providing sound financial advice.
"I loved the independence and the ability to help clients with the biggest single purchase they will ever make," Baker said. "From funding deals, to helping others fund deals to now enabling better advice through learning and development and hopefully even better market share for the industry, I am excited to not only stay in this industry but help create and develop the future."
However, establishing the educational platform was anything but easy.
"The most challenging part of my career was right out of the gate in starting Mortgage Magnates," Baker said. "There were a lot of fly-by-night learning companies that entered and exited the industry and I was told this would never work. The toughest part was teaching the industry that we mean what we say when we live by our 'Brokers Helping Brokers' slogan. It's not just a slogan; it's a way of life."
Baker said that initial, albeit understandable, skepticism towards the concept was one of the major roadblocks.
"'How will this put food on my table?', 'There must be a catch.' 'You'll say it for a while and next thing you know I'll find myself in your $700 three-day course taught by some sales guru who has never sold, let alone maybe even had, a life insurance policy.' Proving that it's a mission to help brokers and all mortgage professionals … was tough, but nearly three years in, I think the industry is starting to see we mean it," Baker said. "We live and breathe it, and I think that is why so many lenders and industry partners are joining us, hosting channels of their own. They truly want to help in the mission."
BHBTV's commitment towards its users and partners alike helped it gain valuable ground, Baker said.
"We only grow if you do. If the content we provide on BHBTV doesn't hit the mark and is more fluff than business-altering, then we aren't doing our job," Baker said. "So we specialize in lifelong learning, in particular from peers who have actually experienced success. We pride ourselves in either creating or finding the industry's best and most informative content that will actually influence your success."
BHBTV soon grew to become one of the industry's most used platforms, Baker said.
"We offer channels on BHBTV for lenders, tech companies, real estate lawyers, appraisers, etc. so that they can use the BHBTV platform to help promote products, teach efficiency, and other amazing content," Baker said. "One lender said, 'Having a channel on here is like a 24/7 trade show booth,' and that is very true."
A mindset that is open to continuous learning is one of the most important tools that a mortgage professional could have, Baker said.
"Use your peers and commit to lifelong learning. BHBTV is one avenue but there are other amazing avenues such as colleagues in Facebook Groups like 'I Love Mortgage Brokering' and 'WIMI'," Baker said. "Watch the shows on BHBTV, listen to Scott Peckford's various podcasts or some of the others, truly commit to your growth. Not just in the beginning, but until the day you walk away from mortgages."