The lender has been putting brokers front and centre as it readies for another busy year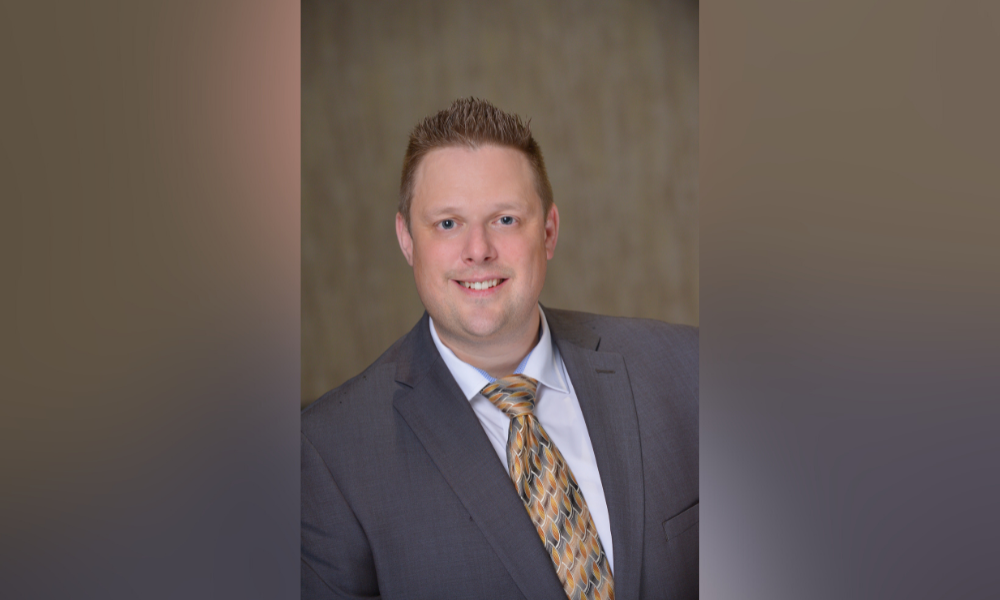 This article was produced in partnership with VWR Capital Corp.
Fergal McAlinden, of Canadian Mortgage Professional, spoke with Steven Lang, national sales manager of VWR Capital Corp., to hear what the lender has been keeping top of mind as it looks ahead to 2023.
The changing mortgage market and rapidly rising interest rates have presented their fair share of challenges for lenders and borrowers alike during the past 12 months – but a host of factors including consistent fees, ability to fund deals reliably, and a broker-centred focus continued to give VWR Capital Corp. an edge in the lending space, according to the company's national sales manager.
Steven Lang (pictured top) told Canadian Mortgage Professional that the lender would double down on its strong relationship with the broker community in 2023, with its commitment to no surprises on fees one of the main reasons its service has proven a hit among brokers and agents.
"With rates going up, at times the total cost of credit is overlooked. VWR's fees have been the same for 30 years – that's what sets us apart," he explained.
"We offer a fixed fee – our closed mortgage is not a percentage of the total mortgage amount, rather a consistent fixed amount. When you ask brokers that know us and deal with us what separates VWR from the rest, they would always say our low basic fee structure. Combined with the rate, VWR is always near the top of the market, and that is in all our territories, BC through to Ontario."
Strong attention to service levels
Unlike many others in the private space, the capital available to VWR meant it did not need to hit pause on its lending plans throughout 2022 – a fact that presented challenges as well as opportunities, as demand for its products and services surged upwards.
Still, that experience has set the company in good stead for the coming year, Lang said, as it hones its communication with brokers and agents with a view to ultimately improving turnaround times and service levels even further.
"Where we're focusing in the future is building more focused key broker relationships where there is communication back and forth – not just one and done deals," he said. "We know, after the market we just encountered, how to go forward and make sure we can still follow through on turnaround time commitments."
That involves carrying out a full IT review, process review and putting the appropriate systems in place, he said – a move that will lead to increased service levels, ensure that brokers are getting their files back quicker and that brokers have knowledge of what stage their file is at along the way.
VWR will be putting faith in its data-driven approach, Lang said, to understand the types of volume and attention that are required in specific markets with key broker relationships.
Looking ahead to 2023
On what brokers should be keeping top of mind moving into the new year, Lang emphasized the importance of making sure that appraisals are being carried out effectively and accurately, particularly with an uncertain future ahead for property values in different markets in 2023.
"Yes, we can close quickly, but a lot of it is out of our hands and it's up to the broker to make sure that the appraisal has been ordered through the preferred company," he said. "Preferred appraisals are key during markets like this that are fluctuating quite a bit.
"It's the same with data. We're making sure that we're lending in the right areas, and brokers need to be aware that even though something was approved six months ago, that doesn't ensure it's going to be an approval today.
"There's reasons that guidelines may shift – it's about being aware of the appetite and also that we still have conditions that we need to fulfil to get the deal funded quickly."
Despite the changing market conditions and further turbulence ahead, Lang spelled out that significant opportunity still exists for brokers and agents moving into 2023, as long as they work with a lender that's organized, efficient and has optimized its structures to meet the challenges ahead.
"There is still opportunity for mortgage financing moving into 2023," he said. "I believe the business development managers play a critical role during these market conditions. BDMs have been empowered to make quick decisions, have full awareness and understanding of underwriting guidelines and are truly aware of the volume of lender changes brokers must consume throughout the year. They are available to help.
"There's an increase in scrutiny when reviewing properties during a market like this, so we need to really make sure that we are in front of our broker partners and being readily available to help with the 'why': help inform and ultimately help brokers with their own business by providing options. There is still a ton of opportunity out there, and you can see that with every phone call we're taking right now."
Steven Lang is national sales manager of VWR Capital Corp., a private equity-based mortgage lender headquartered in Langley, BC.