Fresh off its acquisition by M3, Verico feels like it has enough strength to mobilize both the industry and consumers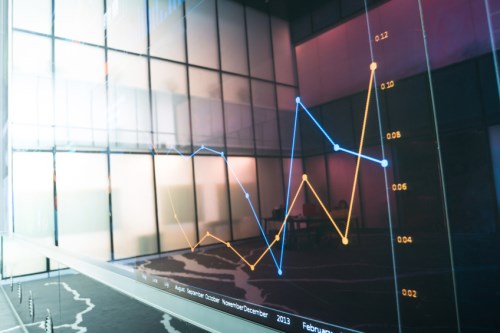 Fresh off its acquisition by M3,
Verico
feels like it has enough strength to mobilize both the industry and consumers.
In light of Guideline B20,
Colin Dreyer
, CEO of Verico, believes his organization's network is strong enough to engage in formidable lobbying and awareness efforts. It is also his belief that consumers haven't been adequately informed about how much their buying power will diminish come January 1.
"We've gone through significant regulatory changes, but I would anticipate that, from the consumer perspective, there needs to be more understanding of what it means to them in terms of purchasing power," Dreyer told Mortgagebrokernews.ca. "It's an opportunity to engage more with consumers, notwithstanding that it's going to be more difficult. There's a high level of consumer interest in real estate and the need is there to disseminate how these B20 changes affect the consumer."
Therein lies an opportunity for mortgage brokers, added Dreyer.
"The more complicated it is for consumers, the more opportunity there is for mortgage brokers to help them, because that's what their job is," he said. "From a Verico perspective, the good news is we have a high level of ownership in agents, and our members are above the industry average in terms of volumes, so I anticipate they will adapt as readily and quickly as they can to these changes and help the consumers to do so accordingly."
M3's September acquisition of Verico conflated two industry giants, and in the process increased the former's annual loan volume by $19bln to an estimated $44bln. Dreyer says 2017 has been Verico's largest growth year to date; it brought in 40 new companies and expects at least as much success in 2018.
"We have $3bln in new originations this year," he said. "Since we've done the merger, 10 of those companies have joined, and we're on an upward trend of people looking at our model and realizing it makes good business sense."
Verico's allure within the mortgage industry is, to a large extent, its competitive pricing, and Dreyer says that allows subsidiaries to run smoother businesses.
"We offer the tools, services, affordability, and the freedom to run your business."
Verico's transition to the M3 brand has been seamless, and Dreyer says that's because there hasn't been much, if any, change.
"We found that Verico, as a brand under the M3 umbrella, happens to be a standalone brand and has its own unique value proposition," he said. "Some people suggested that some changes were going to be made to the Verico model, but it's been a very successful model and there are absolutely no changes being made to it or any of its components. The M3 group was interested simply because of the success of the Verico model."
Related stories:
Bracing for B20
Brokers fielding panic calls ahead of January 1