Homewise Solutions founder and CEO Jesse Abrams tells CMP how his brokerage is using technology and online solutions to achieve its aim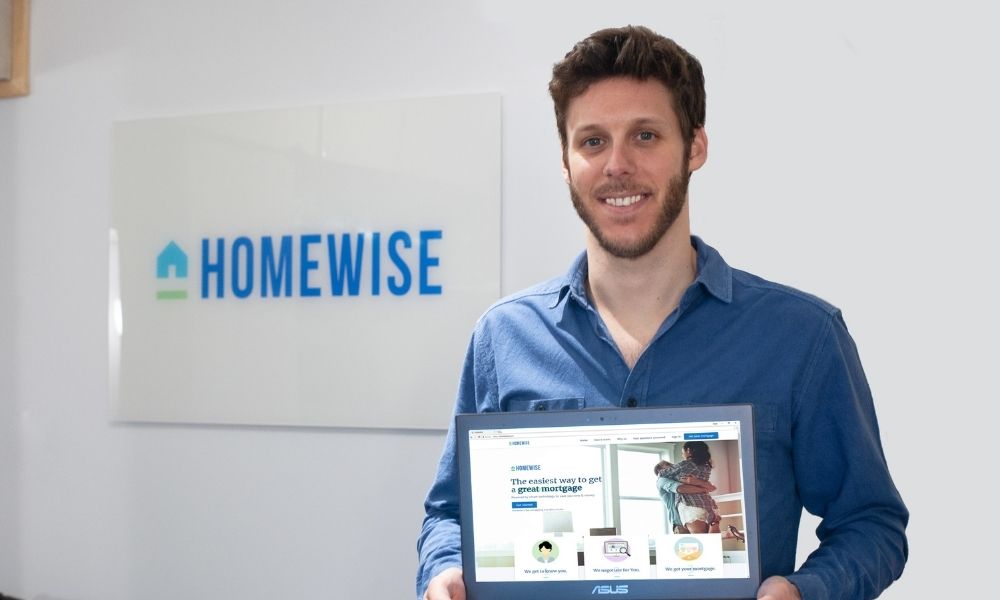 The increasing prevalence of technology in the mortgage industry has been a common topic of discussion in recent years, particularly since the COVID-19 pandemic necessitated a dramatic shift to digital solutions and virtual meetings.
Yet for Homewise Solutions and its founder and CEO, Jesse Abrams, technology has been a focus since day one. Abrams describes Homewise as "a tech company at [its] core," with a cutting-edge digital approach that's supplemented by a team of dedicated, experienced mortgage advisors and brokers.
"We saw the opportunity to try to build an online version of the mortgage process that still has the human support, providing advice and consultation while enabling the speed and efficiency that the digital experience provides," Abrams says. "Clients have a digital experience on the front end, and then they're set up with a personal Homewise advisor – one of our internal mortgage brokers and agents – to guide them in each step."
The company's technology has facilitated a faster, easier process for customers; features like an online client portal allow applicants to receive updates and view their status through every stage of the process.
For Abrams, that transparency and openness is an essential aspect of Homewise's value proposition, particularly given the fact that a significant percentage – around 60% to 70% – of the company's customer base consists of first-time homebuyers who are unlikely to have a high degree of knowledge about the mortgage process.
"[Many] first-time homebuyers, unfortunately, were never taught about mortgages in high school or university," he says. "We're talking about the largest purchase of someone's life, but a lot of people unfortunately search around and do more research and comparison shop more for an airline flight, a hotel or a pair of new shoes than they do for a mortgage."

Aiming to address that knowledge gap, Homewise introduced a first-time homebuyer zone on its website that features explanatory videos in accessible one- to two-minute chunks to explain the key steps of purchasing a home for those who have yet to begin that journey.
Abrams says one of Homewise's main goals is to demystify the home-buying process for those who haven't yet entered the market – particularly since first-time buyers are often dissuaded from trying to purchase a home because they believe it's unachievable.
"We realized that a lot of first-time home-buyers think they'll never be able to afford a home because of all the negativity that they see in the news, online forums and other places," Abrams says. "We find that once we take them through the pre-approval process and give them an idea of what their affordability is, they often realize that they have more opportunity to buy a home than they expected."
It might be tempting to assume that brokers and agents take a back seat to technology at Homewise. Not so, says Abrams: While Homewise is structured around providing a full, simplified mortgage experience for its clients through digital solutions, the presence of mortgage experts is an essential component of its success.
"Our main goal is that when someone comes to Homewise, they never have to leave their couch to get the best mortgage, with as much transparency as possible – and with the ability to apply 24/7 and have access to a human advisor to guide them through each step," Abrams says. "Technology is not coming to take the job of mortgage advisors – technology enables advisors."
Indeed, Homewise puts a strong emphasis on professional growth and development for its mortgage professionals, whose expertise is an indispensable asset to the brokerage and its clients.
"One of the things that's been a major focus is hiring great people," Abrams says, "but also having really strong onboarding and a process to make sure that our team members feel like they have strong opportunities for growth as a business and to consistently grow in their careers as mortgage agents and brokers."