Vine Group's David Goncalves and Hugo Dos Reis tell CMP how a customer-focused approach and top-quality agents have helped propel the company's meteoric rise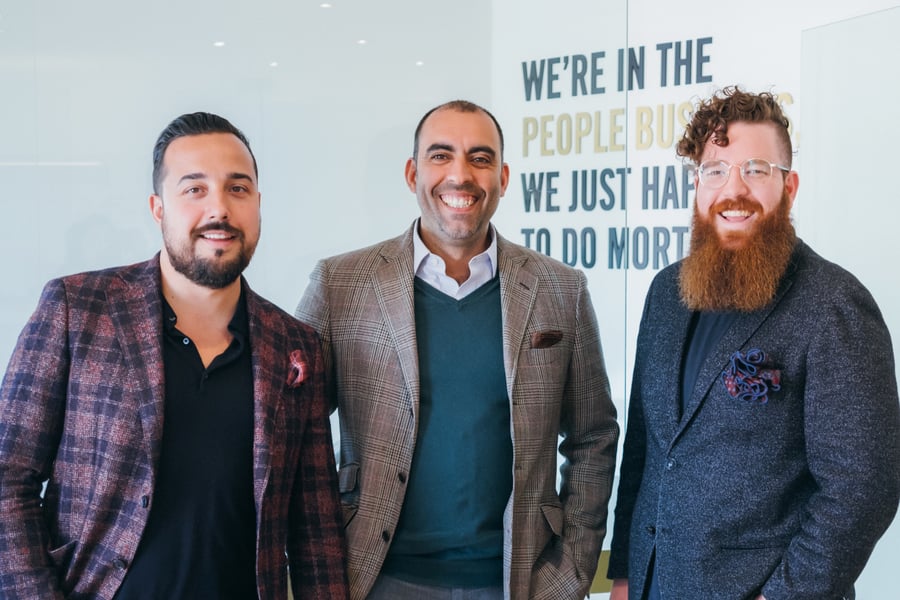 It was a maxim that David Goncalves had used throughout his professional life, and one that seemed a fitting description for the Vine Group upon its formation in 2015: "We're in the people business. We just happen to do mortgages."
Goncalves, who co-founded the company along with Hugo Dos Reis and Christopher Darwiche, says the motto is a perfect summation of Vine Group's value proposition, one that sets it apart in the industry and has helped contribute to whirlwind growth. Having funded $180 million in mortgages in its first year, Vine Group is on track to top $1.4 billion in 2021.
"We've always focused on being customer-centric," Goncalves explains. "I never really cared about chasing the deal size or commission; it was always about giving customers proper advice. And that type of environment is what we've created here at Vine. We're focused on the client experience first and foremost."
That customer-driven approach also means the brokerage doesn't focus primarily on interest rates. "We all know that the lowest interest rate isn't necessarily always the best product for a customer," Goncalves says. "It's huge to be able to have that conversation with the customer: 'What's your five-year plan? What's your 10-year plan, and is this product actually the best one for you?'"
Dos Reis notes that the company's emphasis on providing the best possible advice for clients proved particularly valuable at the onset of the COVID-19 pandemic.
"We knew that because of the pandemic, there would be a lot of people who would be worried about their income and financial position, and we saw that we could come out as a leader and provide that advisory service," he says. "The sort of conversations we have with clients have allowed us to grow organically. I think that's how we've been able to differentiate ourselves – we've always been advisory and not so much focused on rates."
Having started in Toronto before expanding into Vancouver – even opening a physical office there during the pandemic – Vine Group's dramatic growth has also been driven by the quality of agents it attracts and the support it's able to offer them.
"We focus on people with experience," Dos Reis says. "What [our agents] are looking for is a place that will allow them to expand and grow their business. We've got less than 50 agents doing well over $1 billion in volume, so there's not too many teams that are as efficient as us."
That's due in part to Vine's internal credit adjudication tool, the Hub, which removes the administrative element from agents' jobs and frees up time for business development. Twelve full-time staff members process up to 30 files each day for the Vine team, taking care of things like processing intake, underwriting analysis and working with clients to secure the required documentation.
"That infrastructure has really allowed people to grow exponentially, but more importantly, it allows them to focus on what they're good at, which is selling," Goncalves says.
Dos Reis says the Hub has been a "massive differentiator" for Vine. "I don't think anyone has anything comparable to what we're offering in that regard," he says. "All you need to do is bring in business. That's where we add a lot of value."
Given its rapid rise, it's easy to forget that Vine has only been on the scene for around six years. Goncalves is unsurprisingly bullish about the company's potential, forecasting fivefold growth in the coming years. Central to that continuing expansion, he emphasizes, will be the components that have made the brokerage successful so far.
"That's our agents, our staff and our customers," he says. "Ultimately, it's all about people."