CanWise Financial head James Laird tells CMP why he views regulatory upheaval as an opportunity rather than a hindrance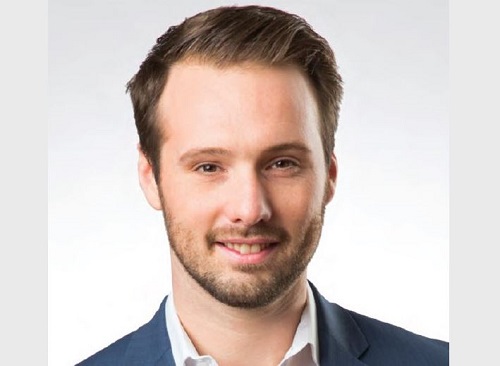 CMP: What made you first get into the mortgage broker industry?
James Laird: I was attracted to mortgage brokering because it's a very entrepreneurial industry. Even if you are young, if you can come up with a good business idea and work hard and be smart, you can do really well. I studied commerce in school, so I have business background, and I like that part of it, too. I entered the industry straight from school after I bought a quarter of an existing brokerage … they had a good business model that was working well in Calgary. I approached them and have since expanded into Ontario and Quebec.
CMP: How would you describe your time in the industry?
JL: I've been in the industry for 10 years, and I would describe my first decade as being fantastic. It's been better than I expected. It's an industry that is changing and will continue to change, and with change there is opportunity. It's been a great decade, and I look forward to participating in it in the years to come.
I like that mortgages are important to almost every single Canadian. It's an everyday product that really affects the lives of most people in your life and most people you talk to. It is a very important part of financial wellbeing and therefore overall well-being.
CMP: To what do you attribute your success in the industry?
JL: The main thing is making decisions with the customer in mind, not what you want or what the industry wants. You need to make decisions with them in mind. If you let that idea drive how you navigate the industry, then you should do well.
CMP: What markets do you focus on, and how has business been for you recently?
JL: My brokerage operates in Quebec, Ontario, Manitoba, Saskatchewan, Alberta and British Columbia. While 2017 had its challenges, overall it was a great year. We grew about 26% year-over-year in mortgage volume, and our team size grew about the same, as did our customer base. All metrics were up between 20% and 30%, and we are fairly pleased with that.
We have become very good at adapting to change quickly, especially regulatory change. As these changes are put upon us, we do complain a little bit, but we also recognize that if we are able to adapt to changes faster than other participants in the industry, then we can actually come out ahead. That is true for the stress test that just came about in January. If you are able to adapt more quickly, you can come out on top.
CMP: What are your views on the recent tightening of mortgage approval rules?
JL: It's been a lot of regulation to get used to in a short period of time. I question whether we should have waited a little bit to see what the effects of the regulations already in place would be. At the same time, I like regulation that asks consumers to borrow in a prudent manner, and that is what this regulation does. Overall, that makes sense to me. Just like all regulations, there is a shock when it hits the market, and that's where we are right now. But give it another couple of months and people will get used to it, and it won't seem so unusual.
We will probably have a slower start to the spring market as consumers get used to the stress test and adjust to what they can now afford. All consumers need to reach out to their broker and understand how much they can afford with the new rules. Our calculations have it that affordability is now down around 20%.
We need to work with consumers to help them adjust. Once that is done, consumers and brokers can move forward together.
CMP: What do you get up to in your spare time?
JL: I like to get outside as much as possible. I downhill ski in the winter, and I like to water ski and kiteboard in the summer. You'll usually find me up to some sort of outdoor activity when I'm not in the office