As landscape continues to shift, expanding agents' and brokers' knowledge bases has never been more important, says CEO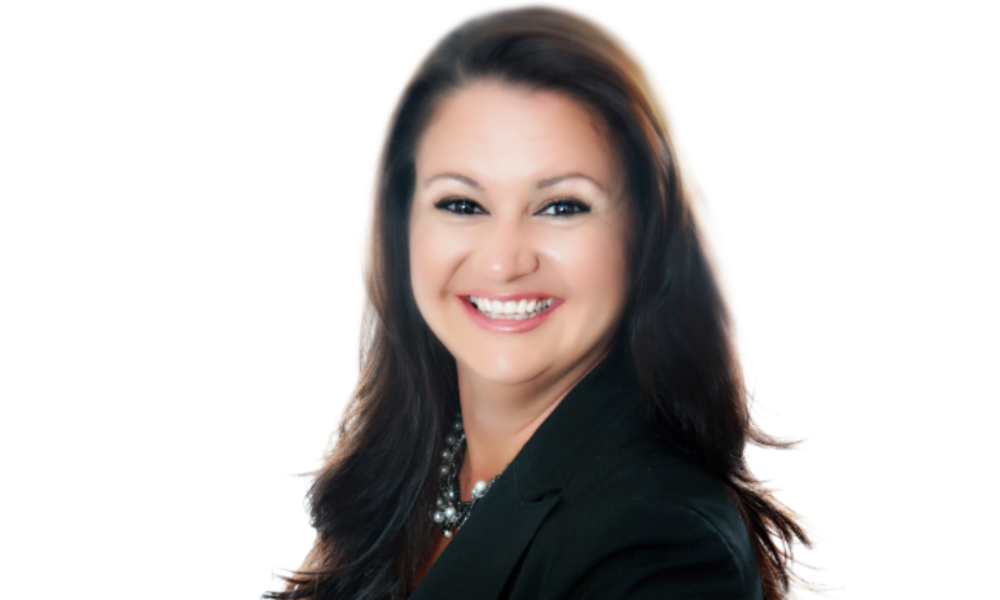 Canada's mortgage market and industry may have undergone enormous shifts in recent years – but one factor that never changes is the importance of brokers and agents focusing on education and constant learning, according to a well-known industry executive.
A self-professed "student for life", Frances Hinojosa (pictured top), chief executive officer at the Tribe Financial brokerage, told Canadian Mortgage Professional that a commitment to furthering her knowledge of industry and market matters had underpinned every turn of a long and successful career.
Resting on laurels or taking a complacent approach to the profession simply isn't an option for successful brokers, according to Hinojosa – who will act as chairperson alongside Fisgard's Hali Noble for the upcoming Canadian Mortgage Summit in Brampton on September 14.
"I think it's of the utmost importance today when we're going through so much change to keep yourself up to date," Hinojosa told CMP. "The knowledge that you learned in the past will not substantiate your support moving forward in your career. I don't think we've seen the end of changes and that's why it's super-important to keep yourself up to date.
"The best mindset you can have as a broker, as an agent, is being students for life – and that's something that I've always prided myself on being, grounding yourself or being the humblest person in the room but always learning as you grow and as you cultivate your career."
Mike Spero, COO of Canadian Mortgages Inc., emphasizes educating mortgage professionals about how private mortgages can address specific borrower needs.

Learn more: https://t.co/CyfqjP3S3I#mortgageindustry #privatelending #canadianmortgagesummit #mortgagebroker

— Canadian Mortgage Professional Magazine (@CMPmagazine) August 29, 2023
Expanding knowledge bases amidst a shifting landscape
Among the huge developments to impact Canada's mortgage market in recent years have been the pandemic-era boom followed by a rapid spike in interest rates and associated challenges for homeowners and buyers alike.
Against that backdrop, understanding the diversification of products that are available – and how to recommend the best possible solution to borrowers – is of paramount importance, Hinojosa said.
"It's only going to make you more successful as a broker. [Merely] trying to implement the knowledge that you've learned in the past will not support you moving forward as things have changed so rapidly," she said.
"You need to know what other products are available out there: What are the trends that are going to be happening moving forward to properly guide your clients through these uncertain times?"
That attention to getting up to speed with the variety of products available in the current market has been a top priority for Hinojosa this year, she said, as well as continuing to embrace technology while remaining mindful of the value of a relationship-driven approach.
"It's not just the tactical stuff as brokers that you need to know, the products, but also how to apply the emotions and the psychology behind it and dealing with clients," she explained, "and also how to harness technology so you can create more time, create more capacity in your business and create a better system in order for you to go out there and build those relationships.
"So I think those are two key trends and the Summit is also focusing on that as well: technology and AI, but also on the other side of it, how to build those relationships, cultivate them and how to use emotional intelligence to take you to the next level in your business."
What should newer mortgage agents and brokers focus on?
For younger mortgage professionals, or those still learning their trade in the business, Hinojosa said attending as many events as possible should be top of mind, especially with most agents and brokers seeing milder activity – and perhaps a less hectic workday – than during the pandemic.
As well as educational opportunities, those events present plenty of potential for networking and expanding brokers' books of business, according to Hinojosa, a key element in the journey of a mortgage professional from fledgling agent to seasoned veteran.
"Especially as a new broker, go out there and meet people. Don't keep yourself isolated and thinking you've got to learn this on your own," she said. "Go out there, meet people, ask questions, introduce yourself. Cultivate your network – now's the time to take advantage of it.
"Ask as many questions as possible. I think as new brokers, sometimes it's that imposter syndrome or that fear: 'I'm just new and I'm just starting out.' That is absolutely the wrong mindset to go into. Ask as many questions as possible and realize that every single person in that room is a student just like yourself and trying to navigate this new landscape today."
Make sure to get all the latest news to your inbox on Canada's mortgage and housing markets by signing up for our free daily newsletter here.