The fintech aims to create harmony between the front and back ends of the mortgage process for lenders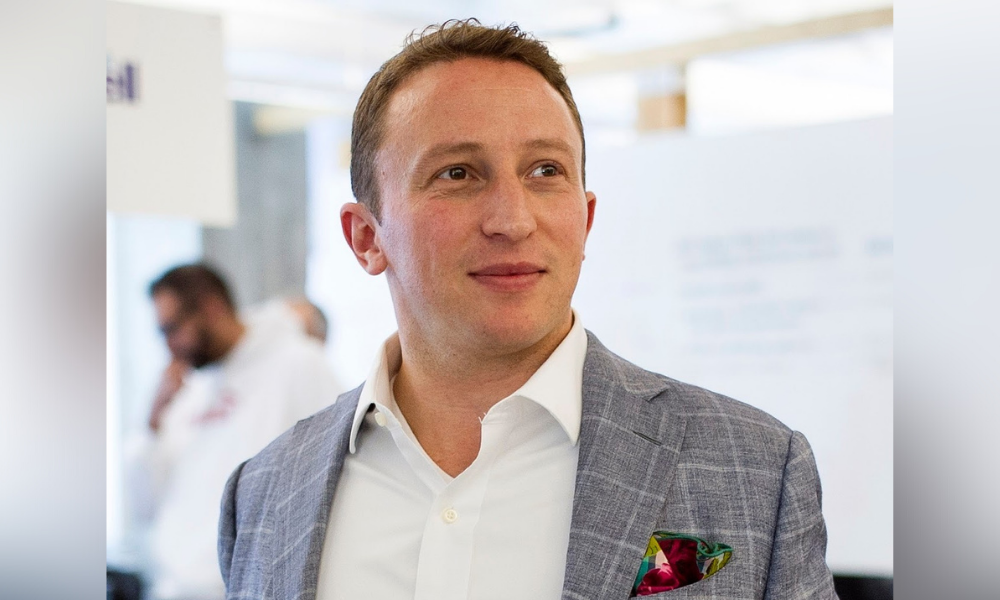 Prior to building its next-gen infrastructure for mortgage lenders, SAVVYY's founders had identified a gap in the market that spurred its growth: the absence of a modern, bank-grade, cloud-native solution for lending institutions to modernize the loan decisioning process.
It's fair to say its hunch about the need for that tech offering has proven a profitable one. Founded in 2018, the user base for the company's platform had risen to 600 by last year, with 2021 alone seeing $9 billion of loan applications processed using its infrastructure.
The development of digital mortgage technology had hitherto largely been focused on front-end solutions, SAVVYY's co-founder Norm Cappell (pictured top) explained to Canadian Mortgage Professional, with the back-end underwriting and servicing technology used by lenders typically lagging.
SAVVY's ethos, by contrast, is centred around a belief that modern back-end systems have a crucial part to play in building compelling and effective digital mortgage offerings. "To borrow a hockey phrase, you need to build from the net out," Cappell explained.
The company says its technology can help lenders transition from various legacy systems and manual task requirements into an "efficient, flexible and automated" process that enhances and streamlines the user and consumer experience.
Some of its main features include end-to-end underwriting through broker and D2C channels, modular and API-forward design, a consumerized user interface and experience, and a "future-proofed" format that allows it to automate credit decisions and workflows.
Read next: Mortgage and technology – how do they gel?
It's also cloud hosted, with a single code base giving lenders access to the latest upgrades and features when they arrive.
Currently, SAVVYY's customers are medium- and large-sized banks, as well as non-bank mortgage lenders of similar size – although the company is also developing a separate, off-the-self version for non-enterprise lenders, Cappell said.
Based in Toronto, the company's team numbers about 60 staff and growing, with $5.7 million raised in funding in 2021 and boasting a founding team whose experience includes stints with lending and finance management platform Borrowell, mortgage lender Paradigm Quest, and leading mortgage tech firm Filogix.
Some of the most important considerations for SAVVYY in its tech design include giving credit teams the tools they need to shine, according to Cappell, with the company leveraging data and design to create a modern UI/UX for lenders.
It's also SOC2 certified and makes substantial investments in security – and a commitment to transparency is one of its guiding principles, he said.
That's exemplified in its use of an "event-driven" architecture. "Whereas legacy systems typically capture a final snapshot of a transaction, we record every action by every user," said Cappell, "the same way Amazon captures a shopping experience.
Read next: What's shaping mortgage industry trends?
"Those events are stored in an immutable ledger – it's a huge benefit for risk and audit teams. Instead of trying to recreate a transaction, they can replay it. That granular data is also powerful from a training perspective, and lays the groundwork for lenders to start building artificial intelligence and machine learning applications into their lending process."
A strong priority for SAVVYY is automation, grounded in the belief that work should not have to be duplicated or information re-keyed. That means credit teams can focus on high-value work, according to Cappell, with errors and bias removed as a result.
SAVVYY prefers configuration over customization when it comes to meeting the specific requirements of each of its lender clients, Cappell said, with its platform architected to accommodate those particular needs and anticipate the nuances that each lender brings.
One development potentially coming down the line that's turned a lot of heads in the tech space is open banking, the use of open APIs allowing third parties to build applications and services around a financial institution.
That's an "exciting prospect" for SAVVYY, Cappell said, allowing the company to improve the mortgage process for all participants – from borrower on one side to underwriter on the other.
While open banking is unlikely to become a reality in Canada until at least several years into the future, SAVVYY is continually investing in connectivity and tools allowing for greater automation – and renewing its attention on greater harmony between the front and back ends of the mortgage process.
"We're really focused on improving the communication between front- and back-end systems," said Cappell. "It's a universal pain point in the market."