Learning and development are among the broker's fundamental needs, exec says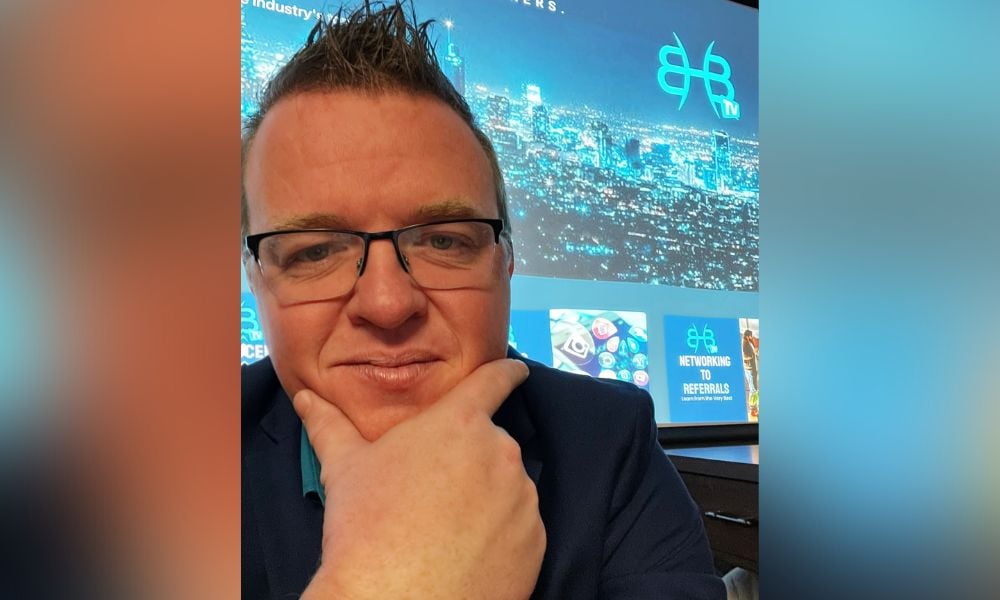 While gaining an extensive understanding of relevant rules and regulations is a must for any mortgage professional, the value of knowledge gleaned through lived experience should not be underestimated as well.
Chris Baker, president and CEO of Mortgage Magnates, aims to provide such knowledge through BHBTV and BHB Rich Media, his company's two multi-platform media divisions.
Baker attributed this mission to the multiple disruptions that the mortgage space has seen over the past decade or so.
"I have spent two major stints in the mortgage industry," Baker told Canadian Mortgage Professional. "I actually began my career in a PC Financial Pavilion in Stratford, Ontario before joining Trans Canada Credit which then became Wells Fargo. I spent nearly 10 years in the day of 40-year amortizations and 110% LTV.
"When Wells Fargo left Canada during the financial crisis, I left the industry and went on to lead recruiting and then learning and development in the life insurance industry for independent financial advisors before returning to the industry a little over four years ago with Street Capital Bank of Canada."
This period provided Baker with insight into what North America's mortgage professionals truly needed: "Learning and development, my old forte."
"When RFA acquired Street Capital and began building their future, my future became founding Mortgage Magnates, known today as BHBTV," Baker said. "I was able to combine my radio and television broadcasting education with the industry I love, and create a platform dubbed Brokers Helping Brokers (BHB)."
"Getting into mortgage was the logical next step from the banking industry," he added. "I loved the independence and the ability to help clients with the biggest single purchase they will ever make. From funding deals, to helping others fund deals, to now enabling better advice through learning and development and hopefully even better market share for the industry, I am excited to not only stay in this industry but help create and develop the future."
The creation of BHB was a crucial step in ensuring a higher quality of knowledge and learning in the mortgage space, Baker said.
"There were a lot of fly-by-night learning companies that entered and exited the industry and I was told this would never work. The toughest part was teaching the industry that we mean what we say when we live by our 'Brokers Helping Brokers' slogan. It's not just a slogan; it's a way of life."
BHB would eventually prove to be among the centrepiece offerings of Mortgage Magnates.
"Today, we have hundreds of hours of free learning content on five different apps – including iOS, Android, and SmartTVs – in a veritable Netflix style learning environment, taught by brokers and industry partners helping mortgage professionals everywhere."
The media divisions cover a broad swathe of audiences, which has helped cement its place in the industry.
"We offer channels on BHBTV for lenders, tech companies, real estate lawyers, appraisers, etc. so that they can use the BHBTV platform to help promote products, teach efficiency, and other amazing content," Baker said. "The milestone is in the belief in what we are doing and wanting to participate."
The value that Mortgage Magnates offers has not gone unnoticed.
"One lender said that, 'Having a channel on here is like a 24/7 trade show booth,' and that is very true," Baker said. "The idea came from a broker panel who told us, 'this is awesome, but I would love to have one spot where if I miss a Home Trust webinar and also a Lendesk webinar because I am with clients, I want a place where I can go to catch both – without having to [look for] my BDM, the company website, or their YouTube page. I don't have time to be bouncing from site to site, so I often miss important information.' We solved that issue with partner channels on BHBTV, but would be remiss not to give our broker panel credit for that."
Baker said that through this generous philosophy, the platforms have weathered criticisms and scepticism stemming from other brokers' negative learning experiences.
"We eat, sleep and breathe that mission, and I think that holds a lot of weight and is why we have grown so fast, particularly since we launched the BHBTV platform," he said.