By focusing on helping real estate investors nail down the right deals at the right time, Streetwise Mortgages' Dalia Barsoum has earned a reputation as one of the savviest minds in the business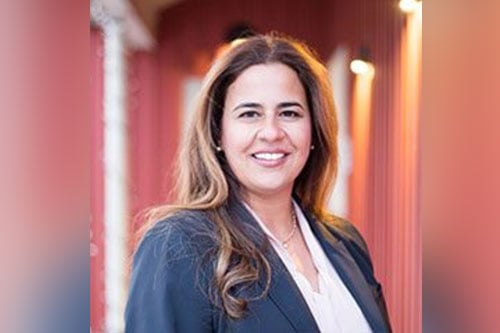 When Dalia Barsoum moved to Canada from Kuwait in 1996, she brought with her dual degrees in computer science and accounting, along with a talent for solving complex puzzles, which she was eager to put to use in the burgeoning information economy. At the time, the internet was still in its initial stages, and banks were hiring some of the best and brightest to shepherd their infrastructure into the new digital age.
Hired into the IT department at BMO, Barsoum took to her duties with gusto, but as her responsibilities gradually increased from those of a programmer to those of a database administrator, she realized something was missing from her day-to-day.
"As complex and fun as IT was, it was starting to be boring because I felt like I was isolated from social interaction," she says. "You get to work with software and deal with machines, but for me, that was not fun."
Things began falling into place shortly after Barsoum's next promotion. In her new role as a business analyst, she still had a foot in the IT world, but the other was planted firmly in a new one – wealth management – that scratched all the itches IT could not. She realized that a further move into wealth management would allow her to continue solving problems, but in a more interactive, dynamic environment where every client required a unique solution. "It's much more interesting than writing code," she laughs.
Barsoum dove headfirst into wealth planning, completing an MBA in finance at Dalhousie University while carving out a niche for herself in the space. But even the sharpest minds in wealth management were blindsided by the 2008-09 financial crisis. It was a wake-up call that would change Barsoum's life forever.
"I lost money," she says of the 2008 meltdown. "I felt I didn't have much control over my portfolio at that time, so I made a move into real estate."
From crash to cash flow
For a woman who never met a challenge she didn't like, real estate investment was a perfect fit. Rather than simply chasing down rent cheques and building a respectable portfolio, Barsoum looked at real estate through the lens of wealth management and saw the space's big-picture potential: deals feeding deals feeding deals, each one dependent on the success of the one that came before it.
Barsoum took her long-term, goal-oriented approach to the masses in 2011 when she founded Streetwise Mortgages, a boutique brokerage dedicated to servicing investors in Ontario.
"It's a lot of the methodology I learned in wealth management," she says. "It's beyond just having a mortgage conversation and saying, 'Here's your rate.' That's not our practice."
Barsoum is pained whenever she encounters an investor whose lender put them into a mortgage that gets the current deal done but derails any attempt the investor might make to grow their portfolio in the future. Barsoum believes foresight is a critical component of any investment strategy, one that can only come from firsthand experience.
"All of our advisors have to have gone through the trenches and learned the lender guidelines for investment property financing, and they have to have done their own deals," she says. "You need to have touched everything investment-related before you can go off and advise clients on investment properties."
And when she says "everything", she means it. Barsoum encourages her brokers to familiarize themselves with every aspect of the investment journey, from acquisition to exit strategy, learning the ins and outs of every moving part along the way.
"You have to talk to someone from a place of deep knowledge," she says. "You can't just go to a client and say, 'OK, let's go figure out how we're going to structure this deal.'"
The benefits of fitting investors into successful deals that will allow them to continue growing are considerable. Real estate investors are known for being loyal to the mortgage brokers who help them build their wealth. A smooth, profitable deal today, structured in such a way that it paves the way for another purchase, means more business down the line.
"And if they're happy, of course they're going to refer people," Barsoum says, adding that well-executed joint-venture deals often regularly result in business from a client's JV partners. "It's a seed. You plant it, then you see the tree, then you see the fruit. It's beyond just the one transaction."
The bigger picture
When Barsoum talks about her experience working with investors, she radiates enthusiasm: for her clients, for her colleagues and especially for the unending challenges of keeping capital flowing. More than 20 years removed from her days as an IT geek enthralled by the possibilities of the internet, it's obvious Barsoum is still very much the same person she has always been: a puzzle-solver in search of the most challenging jigsaw she can find.
Not everyone has the right mentality to enjoy financing real estate deals – all those pieces to assemble, each one made up of even tinier pieces – but the more a deal requires of Barsoum, the more she leans in.
"I love the complexity that comes with investment property financing, because there's much more than just getting an approval," she says. "It's more about planning. It's more about structuring. It's more about thinking ahead to how you're going to grow your portfolio."