He may have a controversial business model, but Dan Eisner knows a thing or two about disrupting an industry and finding success. These are his top tips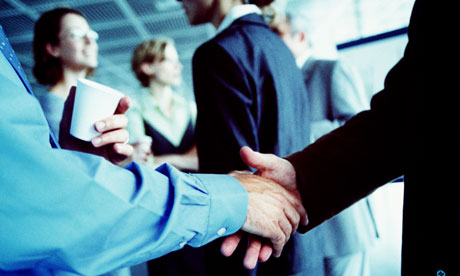 He may have a controversial business model, but
Dan Eisner
knows a thing or two about disrupting an industry and finding success. These are his top tips
"Something I learned in my MBA school may have helped: Think big and think different," Dan Eisner, president of True North Financial, told MortgageBrokerNews.ca. "I bring that mentality when it comes to the broker business. I think that underscores a lot of what I've done over the years."
Eisner earned his MBA from the Richard Ivey School of Business and embarked on a career in technology before the Dot-com bubble burst eventually forced him to reconsider his options. He landed in the mortgage industry, and eventually purchased a barebones company called True North Financial.
He has since grown that company to a national force in the mortgage industry. His business model, which utilizes storefronts, salaried employees, and a rate buydown model may be unconventional; but it's this focus on doing something different that has helped him succeed.
"The market we're in is a very mature market and the only way to really compete is to find your niche and hammer it," Eisner said. "And so if you look at the successful brokers and plan on copying them, you are going to fail. You have to find a way to be better than them."
Eisner found his competitive advantage and advises other brokers to do the same.
"You've got to find your competitive advantage. And whatever that is, really focus on it and clients will be drawn in," he said. "We use rates and we're very rate-focused. We don't get distracted by B-deals. We don't do commercial deals. We don't look at those; all we care about is those triple-A clients."