The seven-day trip saw the company express its "deep appreciation" for brokers' support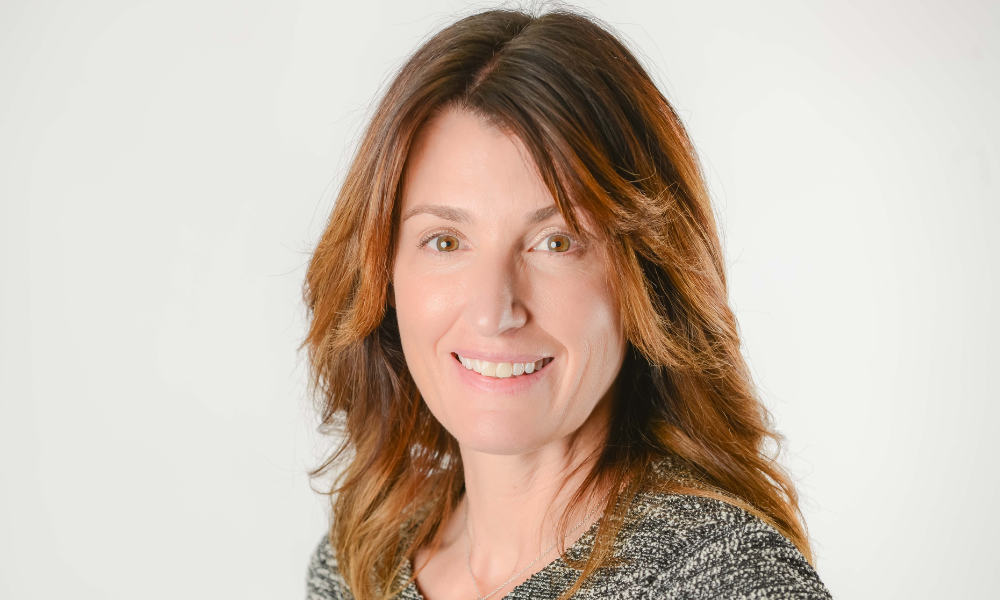 This article was produced in partnership with MERIX Financial
Fergal McAlinden, of Canadian Mortgage Professional, spoke with MERIX Financial's EVP, national sales, Jill Paish about the company's recent 2022 status reward trip to Milan for top status originators.
MERIX Financial launched its 2022 status reward trip to Milan on November 5, bringing the company's Top Status Originators to Italy to network, sightsee, and attend the World Business Forum in an experience billed as an "unforgettable" event.
The all-expenses-paid trip, which ran until November 11, marked the event's welcome return after a three-year pause caused by the COVID-19 pandemic – with Jill Paish, MERIX's EVP, national sales (pictured) telling Canadian Mortgage Professional that "words could not describe" how it felt to host the trip again and reward brokers for their hard work during the challenges of recent times.
"This trip is such a valuable opportunity to express our deep appreciation for the support from our brokers and invest in their education and growth, especially after the isolation and unique changes we and our broker partners have experienced these past few years," Paish said.
"The trip allows us to connect with our top supporters, learn about their business, grow together professionally, make lasting friendships and so much more. Although we can always connect virtually, it's incomparable and two years without offering them an experience like this is not what we are accustomed to."
Twenty-one MERIX Status Originators and other Sub-Agents were present on the exclusive trip, with 16 selected based on top individual supporters, three based on top overall funded volume, and two selected as wild card winners.
Registration, meals, and sessions with attendees and expert speakers at the World Business Forum (November 8-9) were included in the prize, offering winners the chance to rub shoulders with some of the most influential minds in global business and hear from world-renowned executives on the factors that will shape the future.
The primary value for attendees was the education and lasting connections they could create, according to Paish, allowing them to learn from world-class leaders and share perspectives with fellow industry high producers.
"It's a full-spectrum opportunity to evolve their business and motivate them for whatever lies ahead," she said. "We continue to evolve aspects of the trip based on broker feedback, but we always revolve it around thought leadership and education as it's extremely important to us to invest in our broker partners' development."
Paish paid tribute to the performance of the broker community in 2022, noting that their focus on core fundamentals, leveraging technology, lender relationships, and finding creative solutions to grow had proven an invaluable aid to borrowers in the changing market this year.
"I would say brokers are very focused on being advice-driven to help their clients navigate challenging times, and they remain committed to ensuring they are educated with strong lender partnerships to find solutions," she said.
The company is already looking forward to the next iteration of the status trip, with the 2023 edition set to launch in the coming months. Brokers are encouraged to keep an eye out for the announcement, Paish said, with opportunities to win on both an individual and at a pooling level.
This year's trip saw representation from all markets across Canada – and Paish emphasized that there were opportunities to attend at an individual contributor level, meaning brokers don't have to be part of a large team or brokerage to earn the experience.
"Regardless if you've been a MERIX supporter in the past or want to start now, a new year is a new opportunity to be in the running," she said. "This trip is unlike any other industry event, and you'd really have to experience it to understand its unique value.
"We always suggest brokers can connect with some of the past winners to hear about their experience and see what this trip could offer them and their individual business, or even reach out to us directly and we would be happy to make those connections for them."
As the company looks back on this year and ahead to 2023, Paish said it was doubling down on its commitment to mortgage brokers.
"We're excited about the enhancements that we made this year and our commitment to continuing to evolve," she said, "continuously focusing on the ease of doing business with us and allowing more brokers the opportunity to explore the benefits of MERIX."
MERIX Financial is a Canadian mortgage lender, specializing in residential mortgages