This 30 year veteran had "no clue what a broker was" when he first started, but he's bullish on its future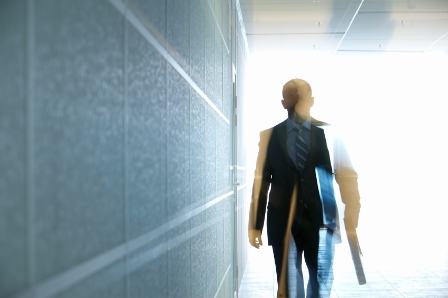 A broker for 30 years, Bill Macklem has seen it all – from the housing crash of the 1980s to the economic recession of 2008, and a bevy of mortgage rule changes in between.
Bill Macklem, president of Dominion Macklem Mortgages, was one of
DLC
's original brokers, but his path to that point wasn't exactly a typical career progression.
So how did he get into the broker industry? "Nobody would hire me," Macklem says without a hint of a joke. "I used to run an economic development corporation, then actually I ran a Crime Stoppers program in Manitoba, and I was on the Via Rail advisory council."
But when he moved to Alberta, Macklem found that his impressive resume didn't impress traditional employers, so he had to turn to something a little more entrepreneurial.
"Somebody told me, 'Why don't you become a mortgage broker?'" he says. "We're talking 1987. I had no clue what a broker was."
He found out quickly: Macklem embarked on his broker career with Metropolitan Trust, a major lender at the time, and within two or three months, he was teaching Realtors all about mortgages. He eventually went independent with Intergroup Mortgages out of Edmonton and taught a night school course on financing in the real estate division at the University of Alberta.
"And then Re/Max came along [in 1994], and they were looking for someone to fill the hole they had for a residential mortgage specialist," Macklem says. "I was a Re/Max mortgage specialist until 2004, and then Dominion was looking for somebody to be a part of their team with some credibility, because they were just starting out."
So Macklem made the jump to DLC, where he's been ever since.
The bright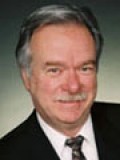 side
In that time, Macklem has watched the industry evolve from the earliest days of the channel to what is has become today: a major player in the Canadian mortgage game. And while the broker channel has faced its fair share of challenges – including economic downturns, market turbulence and government interference – Macklem believes it has never been better equipped to deal with coming challenges, thanks to its capable leadership.
"We have some strong people involved in the industry:
Gary Mauris
from Dominion,
Colin Dreyer
with
Verico
," he says. "I've known Colin since I started in 1994 – he was involved with the process of trying to make it better for consumers, and Gary as well is trying to help with what's going on now. I think these leaders are going to help us drive a new mentality."
Another positive note for the channel's future, Macklem believes, is the fact that new brokers have the best access to support in the industry's history.
"I think we have to do some different things with our industry," he says. "But I think the fact that if you can pass the threshold test of becoming a mortgage broker, you can give the same advice as someone who has been in the industry for 20 or 30 years, [is a good thing]."
Challenges on the horizon
Looking back across his career, Macklem remembers a time when brokers and lenders worked more closely to build the industry.
"Back in the early '90s, the lenders brought us on much more formally," he says. "They saw us as a new supply of mortgages coming to them. They saw that as a positive, and we felt like a part of the team. The banks were the same way. We were involved. We were a part of their whole process; we were welcomed in with open arms."
But as the broker channel rose in prominence, the banks' attitude shifted, Macklem says, and brokers began to be seen as a threat.
"Sometime in the late '90s, early 2000s, the bank branches started seeing us as a competitor to their business," he says. "We're part of their sales force, but it's not seen that way. There has to be a change in the way banks think. Half the banks think we're a good source of income, and the other half just want their own people in there."
For his part, Macklem welcomes the presence of Canada's largest banks in the broker channel, arguing that it can only benefit both banks and brokers.
"I think that we need another bank lender to come on stream," he says. "We used to have the Bank of Montreal, and I think we need those kinds of people in the industry. It gives us credibility; it gives them credibility, and it will increase their market share."
Another challenge facing brokers today, obviously, is the constant rule changes. The last round of changes, in 2012, are still fresh in Macklem's mind, and he considers them one of the more challenging times in his career.
"I looked at [the 2012 rule changes] and tried to figure out who they would affect," he says. "It didn't help anybody get into the market, so it was destructive."
Macklem sees a similar effect from the new rules, although he admits there's a silver lining in that they've drawn more consumers to the broker channel.
"The rules are becoming so convoluted that clients are coming to us more because we can explain the rules to them and help them through the process," he says. "It's kind of a double-edged sword."