Given her upbringing in the mortgage industry, it's not surprising that Fisgard Asset Management's Hali Noble has become a paragon of private lending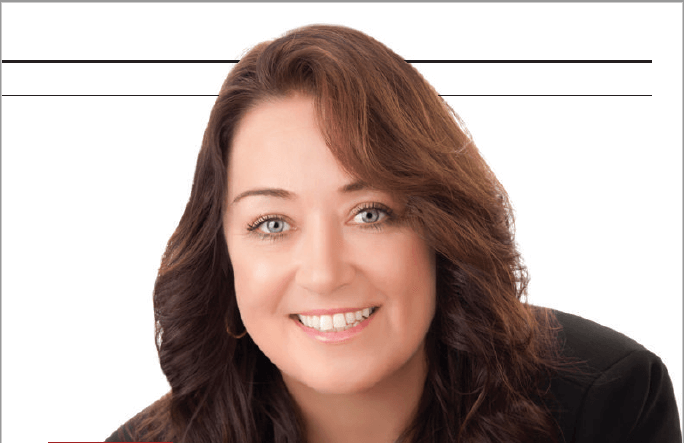 Many mortgage professionals get their start in the banking world, but not Hali Noble. Her father, Wayne Strandlund, who founded Fisgard Asset Management, where she's the senior vice-president of residential mortgage investments and broker relations, inspired Noble to pursue careers throughout real estate. But it was the captivating dinner-table conversations about the mortgage industry that helped define her calling.
"[My father] told me to be involved with the dirt – whether I'm developing it, building it, financing it, finding a way to rent it out or appraising it – to be involved somehow in the dirt, and I will always have employment and opportunity," Noble says. "And he's right – we live on a planet with billions of people who need some place to live. So my family has always been involved in real estate in one way or another."
Although she spent time as a Realtor, as well as in property management, investing, land development and construction, Noble nevertheless felt her true place was in the mortgage industry.
"I became better on the lending side than as a real estate salesperson," she says. "It just wasn't my thing, but having these experiences in construction, land development and land valuation has made me a much better lender. My father, who's a legend in BC and in finance, led me to do all of those things."
Industry pioneer
The mortgage industry has long been male-dominated; however, that's begun changing, and Noble is leading the vanguard. In 2013,
she was named among the 100 most powerful women in Canada by Women's Executive Network ("That was incredible because there was an astronaut on that list," she says. "Then a woman who was a general in the Canadian army, and then there's Hali from Fisgard"), and she's been named to CMP's Woman of Influence list four times.
I think it's awesome and humbling," Noble says. "I have followed in the footsteps of other great women like Kathy Gregory, but you have to have someone lead the charge, and I'm a very 'why not' person. I grew up in a family business where we thankfully didn't have a glass ceiling, so I was very much a soldier, and I believe you have to go through that before becoming the general. I am a trailblazer, but I certainly didn't do it alone. You hear about people like me without hearing about the gener­ation before me."
Noble's career has been decorated, to say the least, and she has held many titles. She was president of the MBABC and chair of CAAMP, and she has received myriad industry awards celebrating her innovation, dedication, business practices, ethics and education. However, the two she holds most dear are being inducted into the Canadian Mortgage Hall of Fame and being presented with the MBABC's Pioneer Award for Lifetime Achievement. The former was particularly momentous, she says, because it was a reflection of Fisgard's place in the industry.
"I was really proud to become a Pioneer Award winner of MBABC," she says. "I was president there twice, and then I was awarded the Pioneer Award at 40. To be recognized as a Pioneer was thrilling for me, but being inducted into the Canadian Mortgage Hall of Fame, to be recognized by my peers, was phenomenal. Our company tries being part of the culture – that's part of our philosophy – and the recog­nition that I was part of the culture of our industry was huge. You have to be able to give back, and that was the ultimate for me. But it also felt like I was getting this for my father because he gave me all these opportunities."
Best face forward
Noble is one of the mortgage industry's most sought-after speakers and guest panelists, and she also moderates trade and regulatory confer­ences both nationally and internationally. In her personal life, she's a strong advocate for and supporter of education, charities, arts and culture, and amateur sports, dedicating both time and financial resources to social causes development, it made more sense for me to be the face of the company, as opposed to sitting behind a desk in Victoria," she says. "In a world where we all want to get up on the next step of the ladder, it was better for me to kick it down a notch and relate to my clients, who are mortgage brokers."
While Noble is the face of the company, she gives credit to her brother, Rafer Strandlund, for doing the heavy lifting, which frees her to do what she does best.
"He handles our corporate development and commercial investment," she says. "He's brilliant, and he allows me to be on the road and to do the things I do. He's back at the office slugging it out. People like me who are on the road ... get the kudos, but it's guys like him who build our organization."