This mortgage professional stresses the value of having firm operational foundations, even from other industries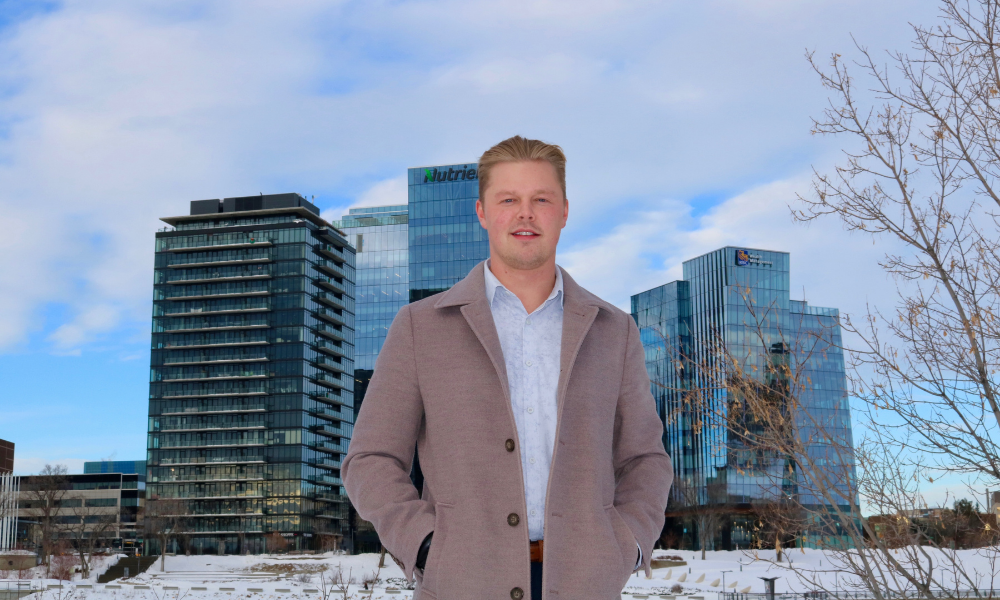 One of the freshest faces in the Canadian mortgage space, Bradyn Anderson (pictured) of TMG The Mortgage Group entered the industry just three years ago amid drastic shifts brought about by an ever-evolving policy environment and the eventual onset of the COVID-19 pandemic.
"I found my home at TMG The Mortgage Group and have never looked back. I was so fortunate to cross paths with one of the best mentors in the industry, whom I lean on for advice in business and life almost every day," Anderson told Canadian Mortgage Professional. "We've created an office environment where everyone problem solves and helps one another, as opposed to looking at each other as competition. I never imagined that I'd be in a position where I spend my weekends looking forward to getting back to work on Monday."
However, the global landscape from 2020 onwards has proved to be tough work.
"The beginning of COVID was a frightful time for our industry. The world was shutting down, the real estate market came to a halt, and nobody knew what to expect," Anderson said. "This really challenged us to become more innovative, react quickly to the market conditions, and find a way to keep our business moving. As we transitioned to working from home, I converted to a paperless office, which I operate to this day; in addition to that, I implemented new systems and technology which streamline my business and make the process easier for my clients."
This thoroughness had firm foundations in other sub-disciplines of finance, Anderson said.
"Prior to being involved on the lending side of the transaction, I started investing in real estate at a young age. I bought my first two properties at 21 and 22, which ignited a passion for the industry and a drive to one day become deeper involved in it," Anderson said. "After weighing between being a realtor and a mortgage broker, I felt being a broker would be a better fit as I enjoy working with numbers and creating long-term financial plans for my clients. As of today, I own three and look to continue investing in real estate."
This background gave Anderson the necessary framework to understand lender policies thoroughly, "which provides various advantages for my clients."
"As a broker, we have many lender options and it pays dividends to stay educated on them, study them, and truly know which programs and products are available to us, so we can hopefully find the perfect fit for every client's needs," Anderson said.
A personable approach also helped in establishing a burgeoning mortgage business.
"I highly value communication. I like to have an open conversation with my clients at the beginning, try to obtain a clear understanding of what they're looking for, what their future plans look like, and address any questions or concerns they may have, as I understand the process can be daunting," Anderson said. "This creates a high comfort level and understanding between my client and myself as we navigate through the transaction together."
Anderson said that he lives by the notion of more conversations leading to more business.
"Prior to starting in the mortgage industry, I was fairly reserved, wasn't one to start a conversation with strangers, and kept more to myself," Anderson said. "After challenging myself to step out of my comfort zone, I have learned to love meeting new people. I now have a genuine interest in getting to know people, and find that taking at least one thing away from each conversation you have turns you into a more well-rounded person. This has helped my business grow exponentially."
These fundamentals are empowered by good old-fashioned grit.
"I'm a firm believer in setting high goals for myself – I would rather fall slightly short of a challenging goal than achieve an easy one," Anderson said. "At the start of 2021, I set a goal to hit TMG's 'Summit 20' Category, which is the top 20% of over 1,150 brokers around the country and a very tough feat two years into my career in a smaller market. I ended up far surpassing what I needed to hit the list."
"Also in 2021 I was the only Saskatchewan mortgage broker and one of the youngest in the country to hit Canadian Mortgage Professional's top 63 under 35 'Rising Stars' list, which was an accolade I didn't expect to achieve at 25 but am very grateful for."