For one top professional, there was a clear focus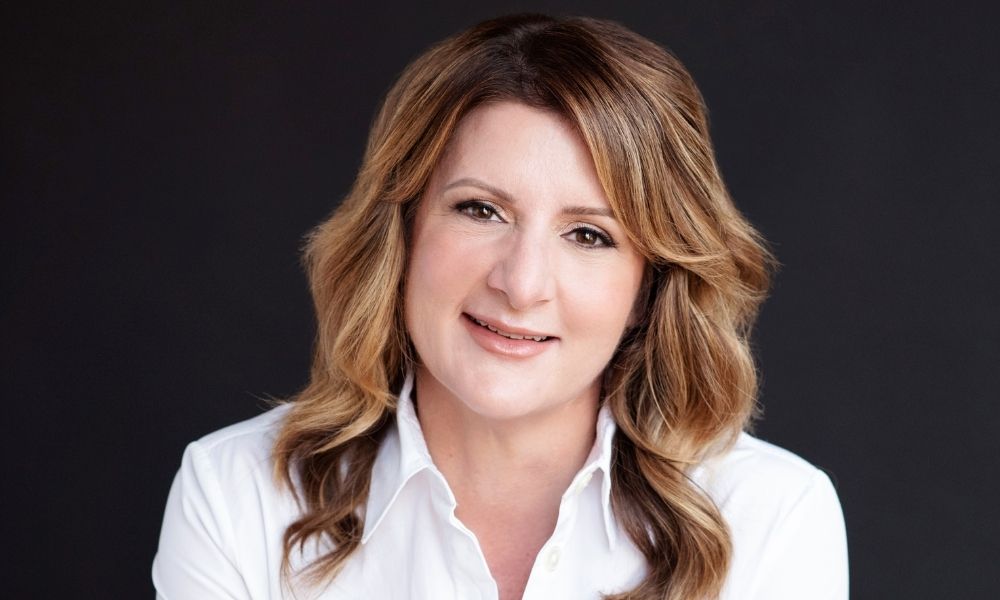 How does a mortgage professional with an entrepreneurial mindset decide to take the plunge and start their own company? For Meaghan Hastings (pictured top), the move into business ownership arose when she was working as a mortgage agent and casting around for brokerages to join, with the sudden realization that her ideal company was one she could create herself.
"I was looking for the perfect environment where I thought I could maximize my potential, so I shortlisted brokerages that I would want to join as an agent," she told Canadian Mortgage Professional. "At some point I thought, 'Why am I looking for someone else to create this? I have a very clear vision of what I want – why don't I just build it myself?'"
That epiphany saw Hastings start laying the groundwork for The Mortgage Coach, her Toronto-based brokerage that's witnessed sizeable growth since opening its doors in 2019. Initially starting out with just five employees – Hastings, an admin staffer and three agents – the company numbered 30 agents by the end of its first year, with that figure currently standing at around 70.
Perhaps the company's success since its foundation is unsurprising, given the entrepreneurship and initiative that have pervaded Hastings' career. At the beginning of that journey, she rose from receptionist to business manager at a car dealership in a short space of time, with a stint as a mortgage specialist at a leading Canadian bank preceding her move into the agent and broker channel.
The importance of education
What's the secret behind the rapid rise that's seen The Mortgage Coach named by CMP as a Top Brokerage, and Hastings as a Woman of Influence and member of the mortgage industry's Hot List? For Hastings, the importance of company culture can't be overstated, with furthering agents' training and education also a key priority.
"As much as possible, I really try and keep that vision as if I was an agent looking to further my career. We always keep that focus in the brokerage," she said.
Read next: Top Brokerages 2020: The Mortgage Coach
"Whether it's product training, lender training, mindset or sales training – it's kind of a smorgasbord. What's important to me isn't always important to someone else. It's making sure it's all available to them and being super-open to their ideas."
That emphasis on ensuring that new agents have the tools and support they need to succeed is one that's become doubly relevant in the current climate, with new mortgage professionals often thrown into a hectic and daunting environment from the get-go.
For Hastings, creating a culture that allows new team members to flourish is one of the most important aspects of running a successful brokerage and ensuring the utmost support – whether that means she's fielding calls from agents during the workday, or at six in the morning.
"We really do a lot to make them feel welcome and comfortable really quickly," she said. "From the time that they're hired they go through a call with me, a welcome call with our office manager, we send them out a welcome kit with a letter from the Mortgage Coach.
"We have it set up so that other senior agents within the brokerage reach out to them and introduce themselves – just so that they have another friendly face, or a voice they can call if they have a question."
Adjusting to the new normal
Of course, the COVID-19 pandemic ushered in a radical adjustment for mortgage professionals across the country – one that presented its own unique challenges as offices emptied and the work-from-home revolution began.
Hastings faced the task of maintaining a strong team environment amid that chaos, with the added responsibility of helping two elementary-school-aged children adjust to home schooling. She managed that by making sure the wellbeing of her staff was accounted for and scheduling an additional team call each week to allow everyone to check in with each other.
Read next: 2020 Women of Influence: Meaghan Hastings
"Making sure that everyone had a good experience was one of the most important things for me. I didn't want to put pressure on my kids or my agents – it was really just making sure that everybody was OK," she said.
"When COVID hit, we started another team call on Thursday afternoons – we could just chat about anything, about our days. It really wasn't product or mortgage focused; it was just being focused on them as people."
She also arranged for COVID care packages to be sent out to the team, with virtual events and trivia nights helping maintain the connection and ensure that everybody knew the company was there for them.
That's the type of leadership and attention to detail that have cemented Hastings' reputation as a trailblazer in the mortgage industry, a broker-owner whose stock continues to rise. As a prominent female executive in the mortgage sector, she emphasized how crucial it is for women to help pave the way for the next generation to come through and reach even greater heights.
"I think it's really important as a woman in leadership that we are setting examples for the agents entering the industry," she said, "and not just setting examples – but helping them in their growth."