Neighbourhood Holdings marketing expert shares top insights for mortgage professionals to optimize their strategies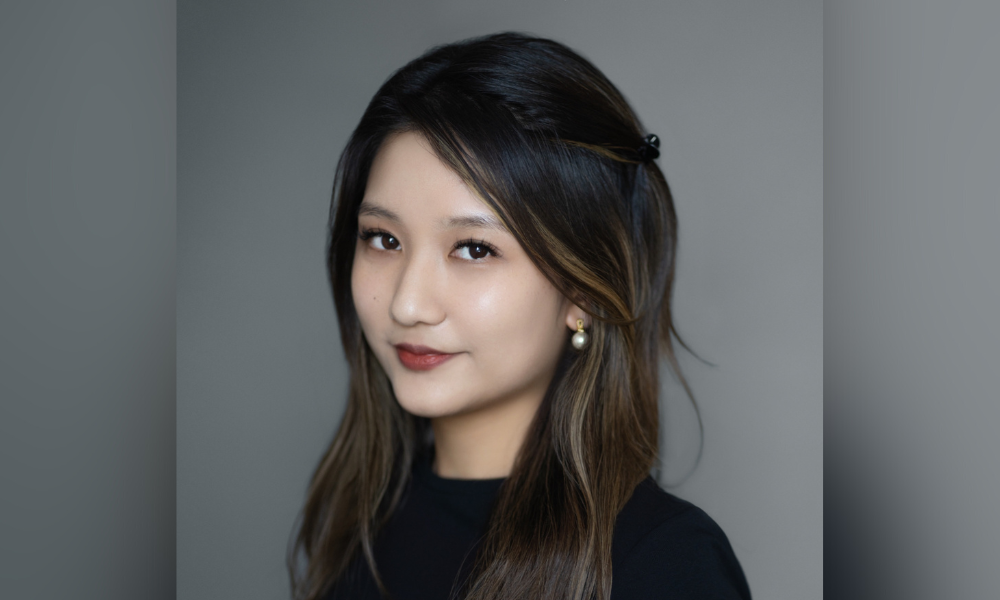 This article was produced in partnership with Neighbourhood Holdings
Jessica Yang, marketing coordinator for alternative lender Neighbourhood Holdings, shared her views on how mortgage brokers and agents can create a top-class digital marketing strategy for the current market
It's long been an essential tool for mortgage professionals in helping establish themselves as a voice of expertise in the industry and generate new business – but marketing has taken on an even more crucial role in the changing mortgage climate of the past 12 months.
While the roaring market of 2020-21 kept purchase volume high and meant agents and brokers rarely had to eke out new sources of revenue as demand surged, the recent cooldown has put the onus on those professionals to hone their marketing strategies and build as many new opportunities as possible.
That can be easier said than done – so what's the best way for agents and brokers to optimize their approach to marketing? For Jessica Yang (pictured top), marketing coordinator at alternative lender Neighbourhood Holdings, that starts with three clear priorities.
In a recent blog post on the company's website, Yang set out the three key tactics mortgage professionals should live by when it comes to marketing: creating a strong online presence, using social media effectively, and running well-defined and targeted email campaigns.
It's also essential, according to a post by Neighbourhood's senior director, originations Jared Stanley, to map out a clear and detailed budget for marketing to make the most of social media and other forms of outreach.
1. Building a solid presence
The value of a strong online presence, Yang said, is threefold. Not only does it increase visibility, a key way of helping potential clients find an agent or broker, but it also cultivates a trustworthy professional image and provides opportunities for engagement – for instance, interacting with viewers and showcasing expertise on mortgage trends.
To build as effective an online presence as possible, knowing your audience is imperative, according to Yang. "Identify who your ideal customer is by creating detailed buyer personas based on their demographic data that match this specific segment of people best suited for your mortgage services," she advised. "This insight will play an important role when it comes to getting attention from potential buyers."
It's a good idea to avoid sales-focused language and instead prioritize putting together educational material, Yang said – and while SEO, or Search Engine Optimization, tactics may be unfamiliar to many newcomers, becoming accustomed to those can prove a valuable edge to marketing efforts.
"When establishing an online presence, choose keywords related to the content and come up with unique titles," she said. "This can increase your visibility, build credibility, and drive more leads and conversions."
2. The importance of using social media well
Of course, while a strong social media presence is crucial, it's also equally important to use it effectively – and that starts with fully understanding the concept, according to Yang.
Tapping into the ability of social media platforms to offer tools such as targeted marketing and tracking and measuring the success of campaigns can help mortgage professionals assess how successful their approach is – and ultimately provide a cost-effective and affordable way to reach a wider audience.
That means choosing the right platforms for your business and making sure the type of content is relevant to your audience on each one, Yang said.
LinkedIn, for instance, is primarily focused towards professional networking, while Instagram is a more visual platform that's more suitable for sharing photos and video content.
"To effectively use social media, you need to have something to say," said Yang. "Share updates about your business, industry news such as [Bank of Canada] updates, and other relevant information that your followers will find valuable."
Another key element to an effective online presence? Being active and responsive, rather than simply having a profile for its own sake. Engagement is critical, according to Yang, with responding to comments and questions some of the best ways of developing new professional relationships and ultimately driving leads.
3. Reaching new audiences through email campaigns
In terms of building business, meanwhile, few strategies are more effective than running email campaigns – targeted messages delivered to specific groups with the aim of promoting the services of the sender.
These can be highly customizable, based (for instance) on the location and interests of recipients, and also allow agents and brokers to measure their effectiveness. What's more, they're also easy to design and manage, Yang said, with templates available to generate and send slick digital content at any time.
Tips to keep in mind: don't start an email campaign without a clear goal and target – and make sure to keep your content punchy and eye-catching. "The subject line is the first thing that recipients see when they receive your email, so it's important to make it catchy and compelling," Yang explained. "Use actionable language and avoid using spammy words that may trigger spam filters."
Once again, promoting expertise and knowledge should be a key function of targeted email campaigns. "Consider offering valuable resources that can help potential clients navigate the mortgage process," Yang said. "This could include guides, webinars, or other educational materials that provide useful information and position you as a trusted resource."
Quick takeaways
In summary, then, some of the most important factors to keep in mind when building a digital marketing strategy are as follows, according to Yang's post:
Creating a strong online presence can improve your visibility, burnish your professional image and build opportunities for engagement – but it's essential to know your audience, make sure you're producing quality content, and try to utilize SEO tactics to reach as wide a network as possible.
It's not enough to simply have a wide social media presence – you must also use it effectively. That starts with understanding the concept and which platforms will help you reach the right audience.
Creating timely and relevant content is crucial, and regularly interacting with your followers helps raise your profile and showcase your expertise.
Email campaigns are a cost-effective way of reaching and growing your network, with measurable results and the ability to customize who you're targeting. For best results, keep your subject line catchy, offer additional resources to your audience, and clearly define your goals before beginning.
Jessica Yang is marketing coordinator for Neighbourhood Holdings, a lender across Canada's alternative space with headquarters in Vancouver, British Columbia.