The fintech has released a new whitepaper detailing how digitization will bring about an end-to-end customer pathway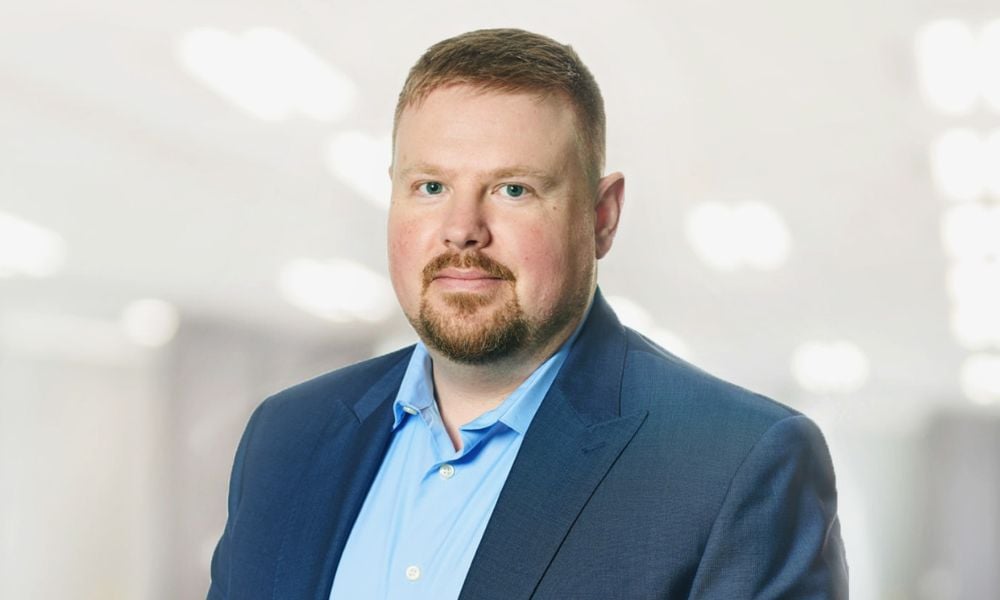 This article was produced in partnership with FundMore.
Fergal McAlinden, of Canadian Mortgage Professional, spoke with FundMore CEO and co-founder Chris Grimes on the digital transformation in the mortgage lending space
It's traditionally a sector of the mortgage space that's been slow to adapt to digitization – but mortgage lending is undergoing something of a transformation in response to the evolving needs of customers.
Among the top current priorities of borrowers in the mortgage journey are quicker servicing times, transparency, and the ability to constantly communicate, and those are needs that a digital experience is perfectly equipped to manage, according to FundMore chief executive officer and co-founder Chris Grimes (pictured top).
He told Canadian Mortgage Professional that the fintech was focused on digitizing and optimizing an automated workflow through the entire customer experience – from a borrower's first application right through to being serviced on the back end.
Following rapid growth in recent times, the company has released a new whitepaper delving into its use of technology to deliver that full, seamless customer journey and ensure that lenders remain at the cutting edge of innovation.
It pledges to bring about a "hyper-automated" digital lending platform that ensures quick and efficient service, streamlines cost and risk, and drives a positive experience that will keep clients coming back.
The whitepaper notes that fintech lenders are estimated to process applications 20% faster than traditional lenders, putting the onus on the entire lending community to consider the full ecosystem and embrace technology to remain at the top of their game.
FundMore is working with "best-in-class solutions" to provide the data and analytics required for a smoother decision-making process for lenders, according to Grimes. Its software also tackles some of the problems that can commonly arise from siloed working, or the division of parties involved in the mortgage journey.
When newly digitalized customer-facing processes are built on legacy infrastructure, the solutions used often do not integrate well with systems and technology on the backend, resulting in a frequent disconnect between front and backends that can cause inefficiency and delays.
Thinking about the application flow or forward journey as one piece, rather than dividing it into individual groups, means better information flow can be facilitated by connecting siloed workforces through a cohesive platform allowing them to share information as required, Grimes explained.
"There's a lot of data being held at the back end of the process that very infrequently makes its way up the chain," he said. "Being able to slice and dice that and leverage the data within that to support the borrower, salesperson, underwriter, or document person, and going back and forth throughout the entire flow, has the advantage of really supporting that better customer experience. That's what all lenders are striving to achieve."
Grimes said end-to-end digitization marked the future of lending, with FundMore's areas of focus including addressing familiar pain points for lenders – most notably in how they collect and swiftly handle mortgage documentation and applications.
"From the lender's perspective, we hear it all the time that one of their most time-consuming tasks is the fulfilment process," Grimes explained. "How they go about collecting an application, improving it and then collecting all the documentation and managing the satisfaction of all those conditions is something that we're really excited about solving with some of our new tools."
That includes technology that the company is getting ready to commercialize around auto-verification and auto-validation, then leveraging third-party connectors to get to a fundable mortgage. It's currently working with several front-end POS systems in the market to improve the broker workflow as well as the borrower journey, according to Grimes.
It's often said that the COVID-19 pandemic accelerated the adoption and uptake of technology across the mortgage industry, and that was no different among the industry's lending community.
"I think the pandemic is certainly something that's brought a lot of the C-suite executives and a lot of banks forward in their thinking about how they can improve this process," Grimes said. "We all saw the mortgage volumes increase, and lag times growing as a result.
"We really found an openness and willingness among these banks to have conversations about how they can improve their systems – both with our existing clients and with potential prospects in the market."
FundMore's new whitepaper on the digital transformation currently taking place in mortgage lending can be downloaded here.
Chris Grimes is CEO and co-founder of FundMore, a digital solution that offers an automated underwriting system to assist lenders through AI and machine learning