This attribute will help the mortgage professional weather the worst of the industry's storms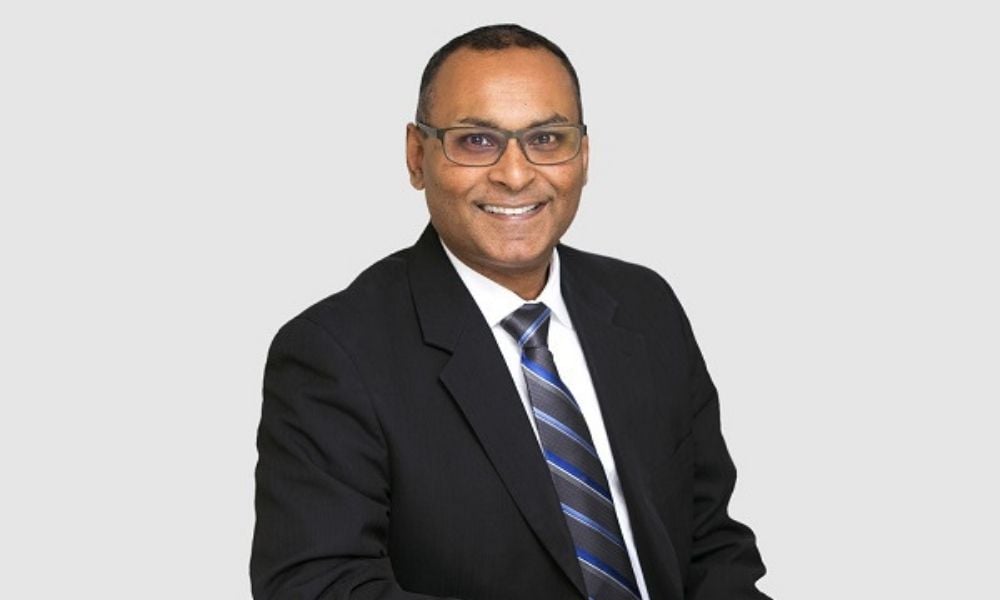 With nearly two and a half decades of high-level experience in the financial services industry, Reaza Ali of Fisgard Asset Management Corporation believes that grit is the surest foundation that a mortgage professional could have.
"There's little substitute for hard work and a sound work ethic, regardless of your education level, background, ethnicity, or the environment you grew up in," Ali told CMP.
Beyond industry know-how or people skills, it is perseverance that will help the mortgage professional weather the worst of the industry's storms, Ali said.
"No-one, nothing is perfect. Learn to accept that we are in an ever-changing and developing environment that we all will have to navigate through," he elaborated. "It's up to the individual on how they choose to deal with any change or adversity they may encounter – and hopefully move forward in a positive way."
Ali said that his background proved to be invaluable to solidifying this worldview.
"I was a high-performing athlete growing up, and that training taught me a lot about finding solutions, never giving up, maintaining a sense of responsibility, cultivating a drive to succeed to the best of my abilities, and pushing forward through any adversity," Ali said. "In times of crisis, my mentality and approach to things is to always look for a viable solution to the situation."
A broker can buttress their market knowledge with good old-fashioned goal-setting and planning, critical components to "staying organized, on-task, and focused on the end goal, whatever that may be," Ali said. "Simple steps such as laying out your week before it begins; double-checking at the end of each day that all calls, emails, and messages are addressed; returning calls and emails in a timely manner that is determined based on your service standards; and constant communication with your business partners as well as internal colleagues.
"I find that in this career, nothing is stagnant and you are always learning – which keeps me engaged and excited for what the future has in store for us all."
Collaboration is another vital ingredient of long-term success.
"Surround yourself with quality people that you are in sync with – ones that are more intelligent, those who are forward-looking and -thinking. Put yourself in an environment that you can not only survive, but also thrive and grow in," Ali said. "I made it my job to find work every single day, applying to hundreds of potential opportunities, contacting the network of colleagues and resources I had built over my working life."
Central to a mortgage professional's approach should be the client's needs, which will not only ensure quality service but also provide the impetus for these customers to become repeat business and even referrals.
"Some of the things I'd do or focus on to help optimize performance in this area would be keeping an open mind when meeting new people, understanding we all come from different backgrounds and experiences. I believe it's important to make an effort to understand the individuals you want to do business with, both on a personal and business level," Ali said. "In turn, this can help in building trust and identifying if it's a good fit for both parties.
"All of these, and many more things, have helped optimize our performance, helped us provide the best we possibly can to our business partners as we continue to be trusted and recognized for our high business standards."
Ali encourages industry newcomers to keep in mind that persistence outweighs the temporary nature of failure.
"If you want a sustainable business and career, understand you will never know everything, which will lead to the need to always educate yourself not only on the history of the business to help you understand the building blocks of the industry, but also an understanding on how to plan and execute for the growth and development of your business," Ali said.
"Learn about the required tools you will need to use on a daily basis as well as understand your business partners and their needs. Find a strong mentor/coach who can help accelerate your development and has your best interest in mind no matter what role you are in. As the relationship grows, the learning becomes a two-way street."