They apply to mortgage organizations both big and small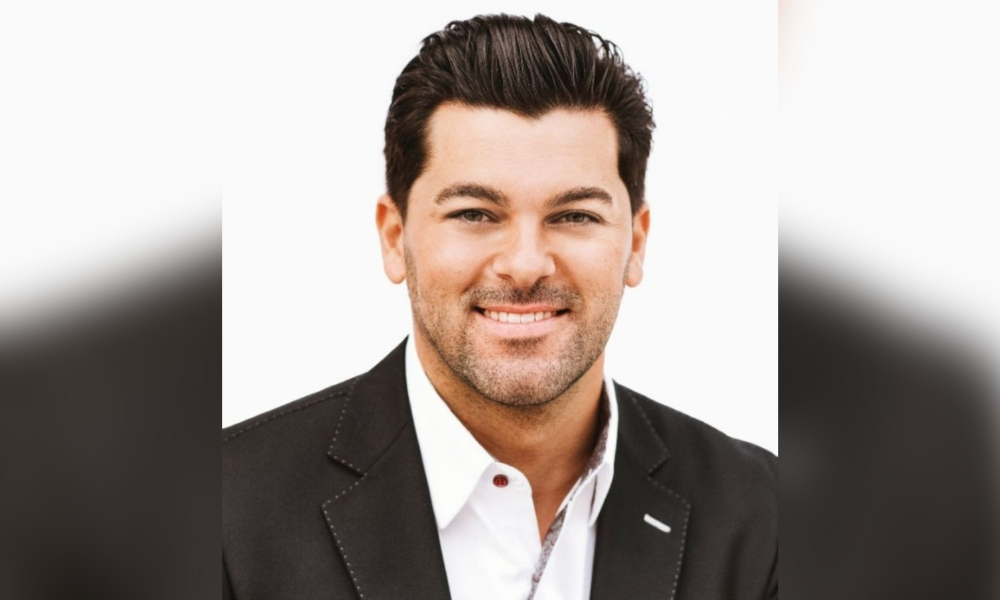 Bekim Merdita (pictured), vice president of sales and business development at Edison Financial, has seen his nearly full decade of experience in the mortgage space bolstered by major positions in leading industry players.
Recently reaching his nine-year anniversary in the mortgage business, Merdita told Canadian Mortgage Professional that he began his career as an associate banker at Quicken Loans, which later became Rocket Mortgage.
"During my tenure, I earned the title of Triple Crown, Presidents Club Mortgage Banker, and director of Mortgage Banking in our direct-to-consumer channel," Merdita said. "In 2018, I was a part of a small team in Detroit, Michigan that pioneered our national sales team of wholesale lending at QLMS, which is now known as Rocket Pro TPO. In 2020, I had the privilege of being part of the start-up team for Edison Financial, part of Rocket Companies in Windsor, Ontario."
It was entering Edison that Merdita encountered both the most challenging and the most rewarding parts of his career so far.
"Coming from a company of 26,000 team members to a company of eight when we first started was a shock to the system," Merdita said. "It's easy to take all the comforts of a large organization that has built teams and systems over 35 plus years for granted. Building everything from scratch is an incredibly tough journey but one worth taking. We really had to lean on one another as a small team and persevere through a difficult time in history and we're all stronger and better for it."
This more intimate setting proved to be a perfect fit for Merdita's skill set and inclinations.
"I now have the fortune of being able to focus my attention on building a company which provides opportunities for so many others," Merdita said. "Since we began servicing clients in March of 2020, we've added over 100 additional team members in technology, sales, marketing, operations and other areas."
Merdita's high-level postings are especially noteworthy considering that he didn't actively seek out the industry.
"I like to say that the mortgage business found me. It took a friend introducing me to the business to find it," Merdita said. "It's not something school counsellors pitch to kids as a potential career option, which is unfortunate because it's an extremely rewarding career. We have the opportunity to help people achieve the dream of homeownership while providing a living for ourselves and our loved ones."
With no initial familiarity with the industry, Merdita said that he had to apply himself since he hit the ground running.
"I have worked hard to become a strong leader of myself and others by bringing our great culture into everything we do. At Edison Financial, we live by our ISMs – a set of core beliefs that guide our teams and our decision making," Merdita said. "The other thing I focus on is the building of an organization that is optimized for scale. Working for Rocket for many years afforded me the privilege to see how wonderful, as well as completely necessary, systems and processes are in a growing company."
Merdita stressed that this consistency is key to any mortgage organization's success.
"Creating things with scalability and repeatability in mind allows a company to grow quickly. Great people can then refine and enhance those systems as the scaling continues," Merdita said.
In turn, this approach can help foster an environment best suited for the needs of both the brokerage and its clientele, Merdita said.
"Great culture that is spread by great people with a common mission creates magic. For anyone who has ever been a part of an amazing team, they've experienced this level of synergy which is often difficult to describe," Merdita said. "It's exhilarating and fun for everyone involved. It allows our team to band together and work harder to achieve our goal of transforming the client experience when obtaining a mortgage."
A capable support system is thus crucial to a mortgage professional's long-term success.
"Don't go at it alone. There are resources, groups, and mentors available to help you get started," Merdita said. "Be less focused on commission splits and more focused on who is going to invest in your training and development. The money and numbers will follow."