The private lender says its focus on philanthropy reflects its community-centric values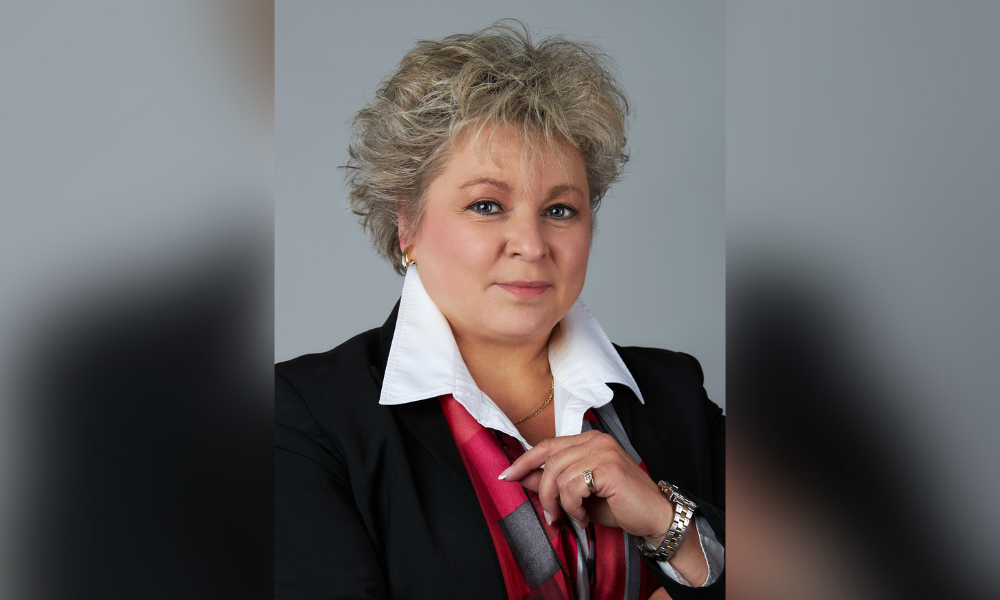 This article was produced in partnership with Canadian Mortgages Inc.
Fergal McAlinden of Canadian Mortgage Professional sat down with Cynthia Clark, team lead, sales operations at Canadian Mortgages Inc. to find out more about the company's philanthropic initiatives
For any company focused on fostering a positive and meaningful culture, taking on an approach that emphasizes a purpose beyond profit is essential.
At Canadian Mortgages Inc. (CMI), that's central to the company's identity, with giving back and making a real difference in the community deeply embedded in its ethos.
Cynthia Clark (pictured), CMI's team lead, sales operations, told Canadian Mortgage Professional that the company places charity work front and centre in its priorities each year, with employee-driven community support – through monthly contributions to causes chosen by its staff members – just one of its many philanthropic efforts.
"These causes are very diverse and range from large national charities to smaller community-based organizations," she said. "In the past, we've contributed to Food Banks Canada, Sunnybrook Veterans Centre, Kids Help Phone and the Legacy of Hope Foundation – a national Indigenous-led charitable organization that promotes healing and reconciliation in Canada – to name just a few."
In addition, the company supports Angels in the Night, an annual event driven by the mortgage broker community where participants purchase and deliver personal care and other items to homeless shelters across the country.
Clark said that philanthropy had been an integral part of CMI's culture and values since day one. A particular emphasis has been placed on giving employees paid time off to volunteer for causes that matter to them, and that focus took on extra importance during the pandemic as the company stepped up to support frontline workers and community organizations during these trying times.
"We donated to an organization called Feed the Frontlines, which provides meals to doctors and nurses during their shifts, and also provided financial support to the Black Health Alliance and the Women's Health in Women's Hands Community Centre," she said.
"With the pandemic leading to the closure of many food banks, that put an added strain on those that remained open – so we contributed to Food Banks Canada and sponsored over 1,000 meals for those in need."
Another of CMI's charitable acts saw the company cover the cost of repairs for York Region's food bank when one of its vehicles was vandalized, allowing that organization to continue its important work. It also responded to the negative mental health impact of the pandemic through its support for the Canadian Mental Health Association.
A culture of giving
The reason for CMI's wide range of charitable and community work is simple but profound. Clark said that since it plays a significant role in building communities, the company feels strongly that it has an equally important responsibility to support them through thick and thin.
"Serving the disadvantaged is at the heart of CMI's founding vision," she said. "When we entered the private lending space in the wake of the 2009 financial crisis, we stepped in to serve vulnerable borrowers and fill the need for high-quality private mortgage products.
"Our mission remains to allow disadvantaged homeowners access to lending solutions in a professional, fair, transparent and ethical manner."
The strength of the company's identity, Clark said, has helped it bring private lending "out of the shadows" and into the mainstream, spotlighting its ability to accommodate vulnerable borrowers who can't access funding through traditional lenders.
"Our philosophy around giving back is driven by those guiding principles: serving the disadvantaged and restoring dignity to those who have fallen on hard times," she said. "It's the reason why we prioritize giving to community-based organizations like food banks, where proceeds go directly to providing resources to those in need."
CMI's commitment to philanthropy is also rooted in its desire to act as a leading light for employees, showing the value and reward that charity and community work can bring to a company and its staff.
"We want to be an inspiration for our employees," she explained. "By empowering them and providing a platform to contribute to causes that are personally meaningful to them, our goal is to facilitate a level of volunteerism and engagement that may otherwise not be possible.
"People are well meaning, but life is busy and it can be difficult to find the time to volunteer. Our goal is to remove this time barrier for the benefit of both our employees and the causes they serve."
Through the sense of purpose that those causes provide for employees, Clark said, CMI hopes to act as a "powerful example" to encourage other companies in the mortgage industry to follow suit and enact similar policies.
Focus on the future
CMI recently participated in Giving Tuesday on November 30, a global movement that encourages companies and individuals to support a charity of their choice through giving, volunteering or both.
Clark also said that with the company's staff having more than doubled in the past year, a revamp of the feedback and engagement process for its employee-led giving initiatives is in the cards, thus ensuring all members' input is fully valued and heard.
Ultimately, she said that CMI will continue to focus on carrying out charity and community work that reflects its ethos and mission as a company, to serve the disadvantaged and ensure that their needs are fully understood and addressed.
"Overall, the pandemic has elevated our sense of responsibility," she said, "and we will continue to find ways to increase our presence, involvement and contributions in our community."
Cynthia Clark is team lead, sales operations for Canadian Mortgages Inc., one of the largest private lenders in Canada