The lender's director of underwriting told CMP about a huge 12 months for the company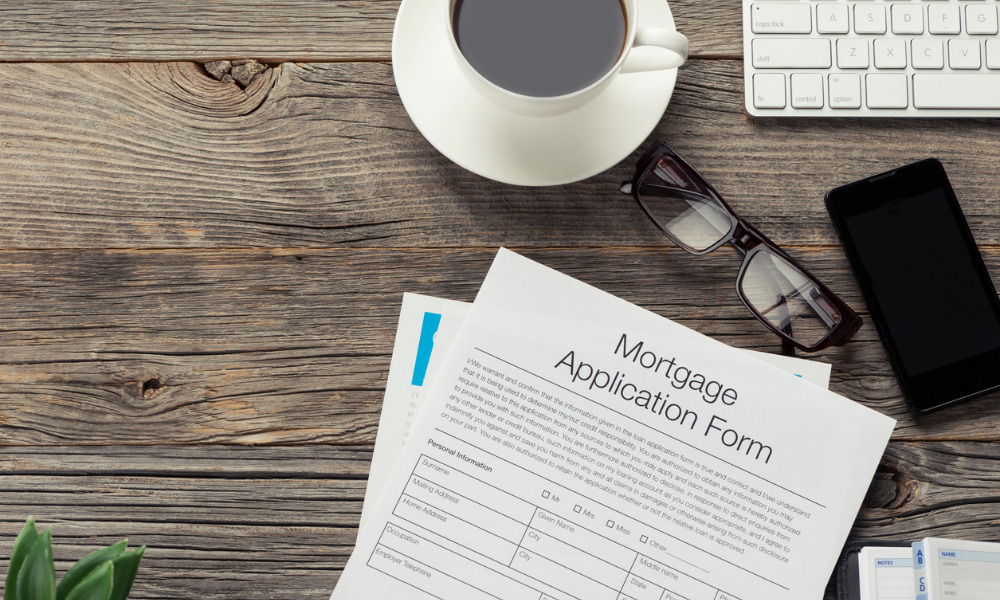 This article was produced in partnership with Canadian Mortgages Inc.
Fergal McAlinden, of Canadian Mortgage Professional, spoke with Josie Milanetti, director of underwriting at CMI, on the company's success throughout 2022
As the year draws to a close and 2023 comes into view, Canadian Mortgages Inc. (CMI) is reflecting on a stellar 12 months that's seen "unprecedented" application volume and continued expansion, the company's director of underwriting Josie Milanetti (pictured) told Canadian Mortgage Professional.
CMI saw over $1 billion in mortgage application volume over the summer months alone, according to Milanetti, and with that trend continuing into the fall, the company is getting set for a busy finish to the year.
That's been accompanied by an employment surge and major website redevelopment project as CMI focused on growth and creating a unifying theme across its business lines.
"As business has continued to grow, we've continued to expand our talent roster," Milanetti said. "Since January, CMI has grown its employee base by more than 40% and introduced a number of important new roles across a variety of business areas.
"We're preparing to launch our enhanced broker site for Canadian Mortgages Inc. We've enhanced the resources available to keep brokers informed, save time, add value to clients and help them grow their business., We're also in the process of launching new sites for our servicing division, CMI Mortgage Servicing, as well as a parent site for CMI Financial Group."
Recognition throughout 2022
A hugely successful year for the company saw it named 2022 Private Lender of the Year at the Mortgage Awards of Excellence, an honour that Milanetti said was one of CMI's proudest collective achievements as a team.
"The fact that the award was chosen by colleagues and peers within the industry made this recognition that much more meaningful," she said.
The organization also ranked 95th out of 430 companies on the Report on Business 2022 ranking of Canada's Top Growing Companies, with three-year revenue growth coming in at 490%. Strong positive feedback from employees, meanwhile, earned it a spot on CMP's 5-Star Mortgage Employer list for this year.
Recognition as one of Canada's fastest growing companies is an enviable achievement – and, as Milanetti pointed out, it marks the third consecutive year CMI has made the Report on Business list, finishing in the top 100 for the first time.
"This recognition, and the profile it conveys, will continue to help us grow our broker and investor partnerships, and ultimately help deliver financing to an increasingly broad range of borrowers who struggle to qualify for traditional lending," she said.
"Smaller players come and go from this industry. This recognition reinforces that CMI is here not only to stay, but to lead."
Top CMI executives were also recognized for their achievements in 2022, with CEO and founder Bryan Jaskolka named Entrepreneur of the Year at the CanadianSME National Business Awards and both Milanetti and executive vice president Elizabeth Wood named among CMP's Women of Influence.
Navigating a challenging market
The list of accolades earned by CMI in 2022 was especially impressive considering the challenges that faced both mortgage professionals and borrowers throughout the year.
Milanetti said that expert teamwork within and across the company's business groups has ensured that it can scale its origination volume along with its funding sources so borrowers can gain access to the financing they need.
"We focused on actively monitoring the market and ensuring our lending criteria appropriately reflected prevailing conditions," she added. "We relied on our strong due diligence and underwriting protocols to meet demand while managing the quality of our mortgage originations.
"Overall, in an exceptionally challenging post-pandemic environment where some private lenders were forced to freeze new applications, CMI continued to scale its operations and provide a lifeline for Canadians turned away by traditional lenders."
That will continue to be a focus in 2023, and the company is also set for further expansion having recently become licensed in Atlantic Canada and Quebec.
As ever, CMI remained "deeply committed" to giving back and making a difference in communities in 2022, Milanetti said, with 2023 set to see continued growth of the company's corporate philanthropy program.
Among its priorities this year were support for organizations dedicated to championing diversity and inclusion, enabling mental health advocacy, inspiring entrepreneurship, and providing support to communities in need, some of which include Women in Need Society, Breakfast Clubs of Canada, Junior Achievement Canada, and Doctors Without Borders.
Looking ahead
Alternative financing solutions are likely to continue growing in popularity in the year ahead amidst forecasts of uncertainty and a challenging economic environment, Milanetti said.
Private options could become an increasingly viable option for first-time homebuyers in 2023, she added, with lending guidelines tightening and rising interest rates meaning a stress test that's difficult to navigate.
That means it's essential that mortgage brokers focus on developing private lending expertise, something that will allow them to help existing clients with a wider range of options and also reach a larger number of potential borrowers.
"Our overall message to brokers: CMI is your mortgage partner in any market condition," Milanetti said. "We've built a dynamic business model to ensure we can adapt to changing conditions and continue to provide the solutions you rely on us for."
Milanetti said CMI was thankful for the support given to the company by its broker partners that had helped make 2022 such a banner year.
"Wishing everyone a happy and healthy holiday season – thanks for all your hard work this year," she said, "and we're looking forward to continuing to work with you and help you achieve as much success as possible."
Josie Milanetti is director of underwriting at Canadian Mortgages Inc., one of the largest private lenders in Canada