Dominion Lending Centres head Gary Mauris is revelling in the network's next battle for industry supremacy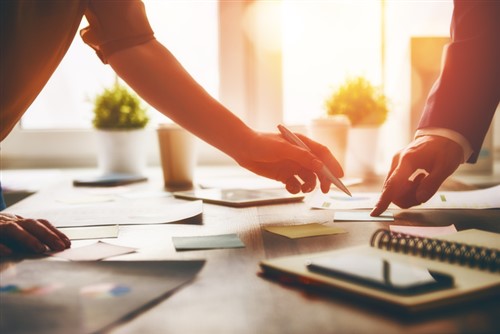 Gary Mauris might have the most recognizable face in the Canadian mortgage industry. Coming seemingly out of nowhere, Mauris and his partner, Chris Kayat, founded Dominion Lending Centres in 2006 and have built it into a respected force within the industry. Today, the DLC network is home to thousands of brokers and has become a household name for millions of Canadians.
So where did Mauris come from? A serial entrepreneur, he ran and then sold two massively successful companies – an equipment manufacturer and an ATM provider – before entering the mortgage space. His interest in the mortgage industry was piqued after a conversation with a friend south of the border.
"I was spending time with my friend in Palm Springs who was a mortgage broker," Mauris recalls. "I remember him telling me that 75% to 80% of mortgages in the US are done through
a broker, and I thought that was fascinating. In the US, there are hundreds and hundreds of banks and state-to-state lenders, and I thought that if they have that kind of penetration in the US, then there's huge opportunity in Canada."
Anybody who knows Mauris will tell you that he's both a brash straight-shooter and a meticulous researcher who doesn't do anything halfway. Upon returning to Canada, he investigated the mortgage space – specifically, who his competitors would be. He understood that significant consolidation was on the horizon, which would provide greater opportunity for brokers.
"What I look for in a business in longevity in the industry and something the consumer is going to want and need for a long time," he says. "I look for businesses that are sustainable long-term – that's number one. I also look for businesses that are scalable and that create distribution that can be leveraged via technology and strong leadership, such as our ownership network."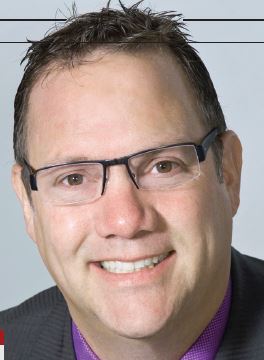 Gary Mauris
All about the brokers
Mauris and Kayat were able to build DLC into a paragon in part because they understood mortgage industry brass tacks – but also because they recognized that brokers are the most important facet of the operation and therefore need to be treated as such.
"Our job is to cater to our brokers and develop efficiencies, new tools and technologies, and to make their jobs easier," Mauris says. "We take their feedback and help them become better owners and better entrepreneurs – period. One thing we continue to hear about our competitors is that they try and tell their brokers what to do, what to sell and how to do it. The secret to business is that nobody wants to be told – they want to work with you and collectively strategize to help their business and help their customer."
Central to DLC's business model, Mauris adds, is a willingness to listen to brokers' unique needs and the flexibility to meet them.
"Our philosophy has always been to make sure we understand, loud and clear, that we work for the brokers and that they don't work for us," he says. "We grew by understanding that our brokers have individual needs and they will shape their business based on their mandate, not by a cookie-cutter model. We work with all our offices because they're all different, and we have that flexibility. The minute you think you're 'it' and stop listening and stop trying to improve is the minute you stop being relevant. Status quo is the enemy of greatness."
Staying on top
In recent years, the broker channel has seen aggressive consolidation, but Mauris isn't concerned by it. He's not one to back down from a challenge: A few years ago, he went toe-to-toe with Prime Minister Justin Trudeau in an interview, grilling him on everything from raising taxes to tighter mortgage qualification rules. So what's another scrap with the competition?
"There's a reason we've remained number one," Mauris says. "We're constantly evolving. We have new products on the horizon that are game-changers. We're going to be the only mortgage network in the country that will give consumers a copy of their credit score and credit profile with a step-by-step action plan of what they have to do each and every month to maximize their Beacon score. We're focusing that he'll do anything necessary to ensure DLC remains Canada's top mortgage network. Rumours have swirled recently that Mauris is looking to sell the company, but he unequivocally denies that.
"I think the industry will be pleasantly surprised by some upcoming announcements," he says. "We're committed to making it better and staying at the top of the leader board. Nobody outworks us. DLC Group does close to $40 billion in originations every year, and we do it one broker at a time.
"We're not mired in pension funds or private-equity debt like our competitors and can afford to play the long game," he adds. "Our brokers choose us because we have built our group of companies from the ground up, pushing the boundaries and challenging the status quo. We have more brokers dominating the CMP Top 75, Young Guns and Women of Influence than anybody else, and we're proud to have the very best in the business as a part of DLC."