What a broad palette can bring to the table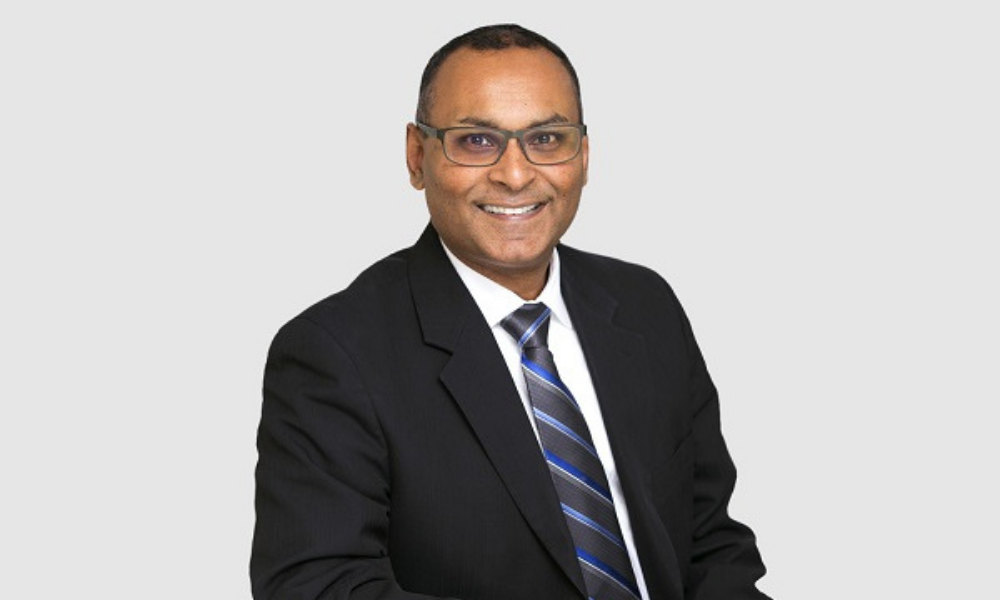 A decade of extensive experience in the financial industry before entering the mortgage space has proven to be a fruitful foundation for Reaza Ali (pictured), who currently helms broker relations for Ontario and Manitoba at Fisgard Asset Management Corporation.
"I started my financial services career in 1998 with Household Finance (HFC) in sales as an account executive providing personal loans, lines of credit and second mortgages in the GTA region, working my way up to a senior account executive by 2000," Ali said in an interview with Canadian Mortgage Professional. "In 2001 an opportunity came up to become a branch manager, which is something I wanted to pursue, and [I] decided to move the family to Ottawa to take over my first branch. While in Ottawa, HFC was purchased by HSBC bank and we became known as HSBC finance."
Ali then moved to the commercial finance space in 2005 when he joined Interbay Funding as its national sales manager. While the US-based company's Canadian operations were shut down in 2008 amid the global financial crisis, Ali leveraged his experience to become a mortgage agent in June of that year.
It was this time that Ali described as the most challenging period of his career so far.
"After the financial crisis, I was out of a very well-compensated job and no one was looking to hire a national sales manager, let alone compensate on that level," Ali said. "As the sole income earner in the household with two young boys (eight and 12 years old at the time) and not knowing where the next pay was coming from or if it would be enough to cover the mortgage and sustain a family of four, it was an extremely difficult period of life."
Ali's solutions-oriented approach to life was his greatest asset during this interval.
"I was a high-performing athlete growing up, and that training taught me a lot about finding solutions, never giving up, maintaining a sense of responsibility, cultivating a drive to succeed to the best of my abilities, and pushing forward through any adversity," Ali said. "I made it my job to find work every single day, applying to hundreds of potential opportunities, contacting the network of colleagues and resources I had built over my working life until I found something to get started back to the road to recovery."
Patience and perseverance paid off. Fast forward to 2014, "when I re-entered the lender's side of the business with Home Trust company, [where] I spent three years with as an award-winning senior business development manager before making a move in July 2017 to where I am today with Fisgard Asset Management," Ali said. "I am responsible for driving production levels via our strong relationships within the broker community, maintaining our strong positive reputation as a lender that is transparent and respected in our business practices, and operating with the highest standards of ethics towards our clients and our broker partners."
One thing that Ali said he has learned is that not many people have the mortgage industry as their first choice of vocation, given its complexity and its ever-changing nature. He attributed his success to early encounters with industry veterans.
"When I was a courier in my early 20s, I had the opportunity to meet many business owners in the financial services industry – those working in investments, mortgages, insurance, etc. – who I serviced on my route for five years," Ali said. "Through my daily conversations with these owners, I came to the realization that I had a genuine interest along with the drive to learn about the financial services industry and helping consumers achieve their financial goals."
Ali said that these realizations pushed him to take night courses in accounting, mathematics, finance, "and anything related to the industry to help me understand and build a resume that I could present when opportunities showed themselves, which happened when I started with HFC."
Beyond the technical aspects of the industry, Ali learned in these courses that prioritizing the customer's needs determines the exact form that a financial solution would take.
"I always believed that in focusing on the client's needs and providing a high level of service with the appropriate solutions, these clients will be in a better position to keep coming back and become your most valued advocates," Ali said. "I find that in this career, nothing is stagnant and you are always learning – which keeps me engaged and excited for what the future has in store for us all."
Keeping an open mind in every new encounter, and striving to understand the impact of wildly different backgrounds and experiences, is key to optimizing a mortgage professional's performance, Ali said.
"I believe it's important to make an effort to understand the individuals you want to do business with both on a personal and business level, which in turn can help in building trust and identifying if it's a good fit for both parties," Ali said. "There's little substitute for hard work and a sound work ethic, regardless of your education level, background, ethnicity, or the environment you grew up in."