One top mortgage brokerage is looking beyond just the best mortgage rates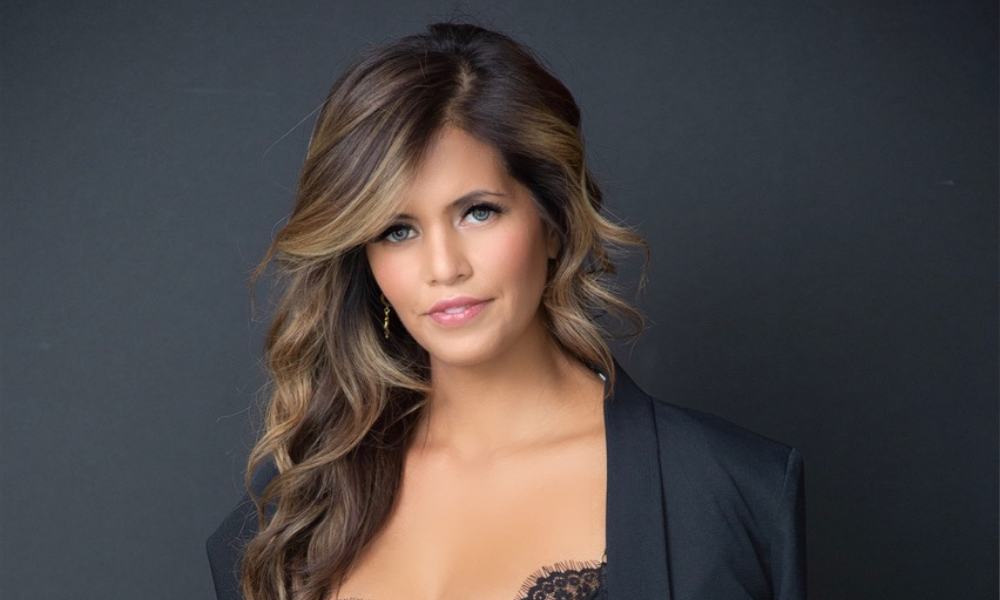 This article was produced in partnership with Mortgage Savvy
Karen Surca of Canadian Mortgage Professional sat down with Rakhee Dhingra (pictured), CEO of Mortgage Savvy, to discuss the brokerage's client-driven approach as well as the special skillset women mortgage agents demonstrate during the mortgage process.
Applying for a mortgage is a big financial step for anyone. There are many decisions to make for both a client and a lender along the mortgage path. With so many financing components to focus on it is often easy to lose sight of the reasons for taking out a mortgage in the first place.
However, by stepping back and looking at the big picture, a mortgage professional can work closely with a client and tap into their reasons for taking out a mortgage while working to help shape their vision of homeownership.
For Rakhee Dhingra, CEO of Mortgage Savvy, a top A-lender mortgage firm based in Toronto, the focus of any mortgage framework lies in the fundamental need to make a connection with a borrower and help them see the bigger picture.
Read more: Women in mortgage: the value of their perspective
"I believe that as mortgage professionals we are wealth builders rather than just brokers. We need to try to understand a family's overall financial and wealth-building goals and help them to build a strategy to attain life by design," Dhingra explained.
A unique mortgage approach
Dhingra described how the calibre of its clients dictates the way Mortgage Savvy views the mortgage process.
"I wanted to offer them (future clients) something unique which was a wealth-building strategy," Dhingra described.
"My mentality was when you add enough value from an educational standpoint the transactions follow. It is important to focus on every client opportunity as an opportunity to build an advocate for our business."
Over the last six years, Mortgage Savvy has witnessed impressive growth with year-over-year gains. "We are now overcapacity," Dhingra commented.
A sympathetic ear
One key aspect to the overall mortgage process that Dhingra feels passionate about is the ability to listen. It is important to not only utilize listening skills, but also empathize with clients to build rapport and trust. Dhingra pointed out that although numbers remain important, they are not at the heart of Mortgage Savvy's overall mortgage paradigm.
"You have to be able to visually present the information in a digestible way. You must look at it from a client perspective and affordability standpoint. You are looking for a great solution for the moment and addressing the client's immediate needs," Dhingra stated.
"You must ask how else we can work together to ensure that we are walking down a path and setting goals," Dhingra added.
The cornerstone of Mortgage Savvy's method is also the belief that by understanding the needs of each client and working collaboratively, clients will feel safe. Dhingra described that a sense of security stems out of this feeling of safety and it is important that clients feel very comfortable when considering their options.
In addition, she highlighted that having a "sympathetic ear" is a natural attribute often seen in female mortgage brokers like herself. Dhingra argued that stepping out from behind the mortgage numbers and listening to the needs of the client, as well nurturing clients, is a skill set that she and other female mortgage brokers naturally bring to the mortgage table.
"Female mortgage agents have a very specific understanding of what sets us apart. We have the traits that allow us to execute mortgages well. It is really about the connection with the client," Dhingra said.
"I feel that women have a higher degree of empathy and resilience which allows us to build these meaningful connections with our clients."
Prospects for the new year
Mortgage Savvy has laid out a clear path since its origins. The time that Dhingra and her marketing team took to identify the client base, market the organization, and work tirelessly to build up a referral-based mortgage business has more than paid off.
So, what lies ahead?
"We have created what I like to refer to as the Big Mac experience. Regardless of who the client is and what their needs are, we have tried to create a system and a process of flow that takes the client through the same experience regardless of whether they are coming for a refinance or a purchase. We will continue to focus attention on this client service," Dhingra stated.
Dhingra predicted that the market will not be slowing down anytime soon. Mortgage Savvy is prepared to capitalize on continued mortgage demand moving into the new year.
"From the moment a client picks up the phone to contact us to well beyond the mortgage closing, we will ensure that our clients feel supported," Dhingra concluded.
Rakhee Dhingra launched her career in financial services after graduating with a bachelor's degree in commerce and finance. While working her way up the ladder at the major banks, she made it her priority to put people first. For her, it's never been about the numbers; it's about the relationships.