Radius Financial CEO Ron Swift has lived and breathed mortgages for nearly four decades – and along the way, he's witnessed big changes in the broker channel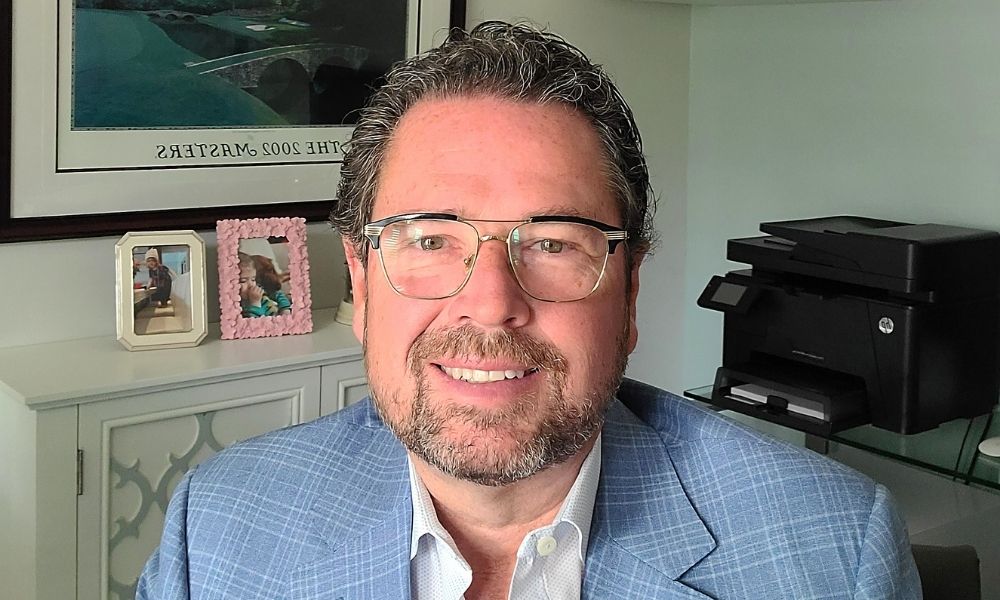 It would be difficult to envision a career as deeply committed to the mortgage industry as Ron Swift's. Not only is the Radius Financial CEO one of the most recognizable figures in the Canadian mortgage space – an industry veteran who's seen and done it all through his professional accomplishments – but he's also invested in the industry through his affiliations with various committees and advisory groups, representing the mortgage profession with pride through every turn of his decades-long career.
Swift says that dedication is born out of a strong conviction in the value that mortgage professionals bring to their clients, a view he's held ever since getting his start as a mortgage broker in Vancouver back in 1983.
"That's why I love this business – I've always believed that we provide a truly valuable service to consumers," Swift says. "Not every single person can walk into the bank and get a mortgage. And even if you could – is it really the right mortgage for you? What's really blossomed over the last number of years is the amount of advisory roles we play now in trying to educate a consumer around the home-buying and mortgage process."
Swift's career on the brokering side of the business lasted four years before he moved into a lending role, joining Mutual Life (the predecessor to MCAP) as a regional manager. He's been in the lending space since then; a five-year stint as regional manager for First Line in BC was followed by a return to Mutual – first in a regional manager role, then as head of operations and marketing for MCAP.
Swift's move to Toronto coincided with the beginning of his time as president and COO at MCAP, a role he occupied until 2011, when an opportunity to take the helm of Radius Financial came calling. As CEO of the lending giant, Swift has never lost sight of the value of mortgage brokers, describing them as one of the most important priorities in Radius Financial's future.
"Mortgage brokers are going to be our core origination channel," he says. "We're not looking to become an alternative or a competitor to brokers – we're a mortgage lender dealing with the mortgage brokerage community from coast to coast, and that's going to continue. As a lender that's only been in the mortgage brokering space, this is all I've ever known – the brokering world from both the brokering side and the lending side. I've never been a retail banker, so to speak."
Evolution of the broker
Indeed, even after moving over to the lending side, Swift's dedication to the broker community never truly left him. He's witnessed the evolution of the broker channel in Canada over time, helping steer its path as a past chair of MPC and as a member of various other committees within the association.
The growth of the broker profession since the beginning of his career, Swift says, has been significant.
"When I started, mortgage brokers would have comprised maybe 5% of all mortgage activity in Canada," he says. "However, as lenders grew and some of the large national lenders started to embrace the broker models and really help the brokerage industry grow, that's when we saw change."
Recalling how brokers used to package up deals and either drop them off at lenders' offices in person or send a courier, Swift says the growing influence of technology in the mortgage industry has been one of the most striking developments throughout his career.
"If you need finance from someone in Canada, we can help you," he says. "We can help provide you advice and choices – it's great to see. With the technology that's coming into play and the advances we're making so that the mortgage process becomes simpler and smoother for customers – these are all the right steps that we're taking and things that are going to keep us at the forefront for a long time."
Technological advancements will be critical for the mortgage industry in its interactions with customers and partners alike, Swift says, driving a more effective process for all parties.
"Through technology, we can start to tailor our products to fit certain market segments and broker models, to be that flexible lender," he says. "To be able to be whatever you need us to be as a mortgage broker is what we need to be able to do. We need to be able to have that flexibility internally so we can adapt to whatever model we need to be – whether it's a small mom-and-pop broker or one of the large networks out there. How do we deal with each other and connect with each other going forward?"
The way forward
That question is part of the ever-shifting landscape of the mortgage industry, which Swift says is what makes it such an intriguing space to be a part of – and, of course, it also brings ample reward through the satisfaction of helping Canadians make their home-buying dreams a reality.
Considering those factors, Swift says he can't wait to see what's in store for the industry in the near future.
"I can honestly say in all the years I've been in the industry, I've never been bored," he says. "It continues to evolve and change every day. Being part of those changes has been tremendously rewarding for me – seeing how we've grown as an industry, how we've helped people over the years find homes and helped provide the financial stability that a lot of families are looking for in homeownership. I feel very proud about that – what our industry has done and how it's evolved itself over the years."