If you are a small business owner and need all-in-one management software, we have good news for you. Here is everything you need to know about Thryv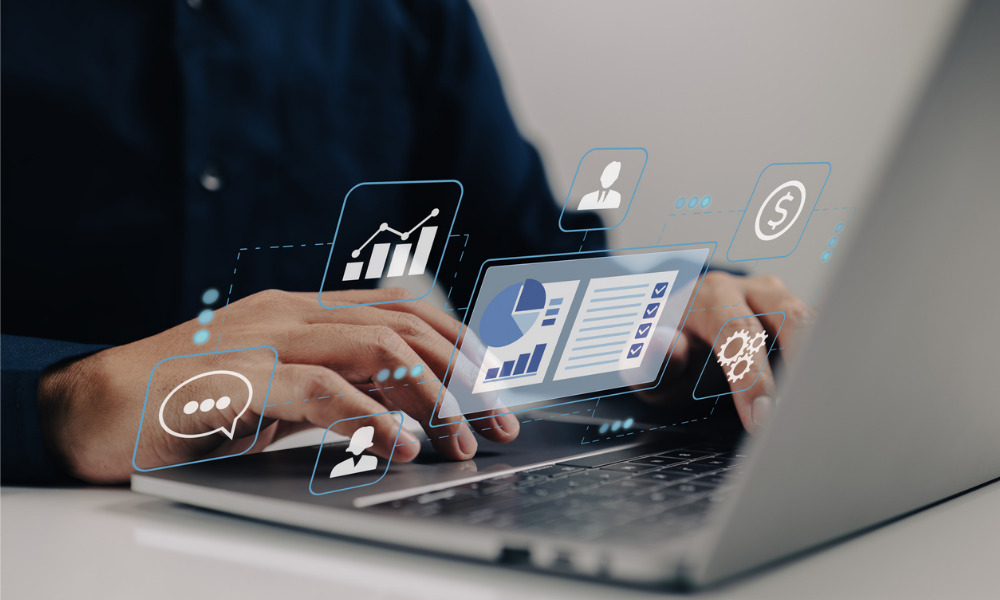 Becoming a successful small business owner can be a very difficult journey. The odds are stacked against you. Not only do your products or offerings have to stand out in a crowded field, but you also need to manage employees and accounts, and build and nurture an ever-growing customer base.
This is why Thryv may be a critical tool for anyone hoping to start, and build, their small business's client base—including those in the mortgage industry.
Thryv is customer relationship management (CRM) software that allows you to surpass customer expectations and build your small business's online presence—all through a single login. This Thryv review will let you know what you need from the perspective of mortgage professional and a general salesperson.
Thryv is a cloud-based marketing and CRM software solution designed for helping small businesses manage interactions with their clients. Through Thryv, businesses can grow their online presence, build on relationships with their customers, and streamline payment processing.
Among the many features that Thryv offers are:
Integrated CRM system
Appointment scheduling
Billing and invoicing
Contact management
Marketing automation
Reputation management
Social media management
Automated reminders
Thryv can also run marketing campaigns with email marketing and manage activity on numerous social media platforms like Instagram, Twitter, LinkedIn, Facebook, and Google+. You can also use Thryv's appointment booking module to manage team schedules, book appointments from a single location, and synchronize calendars.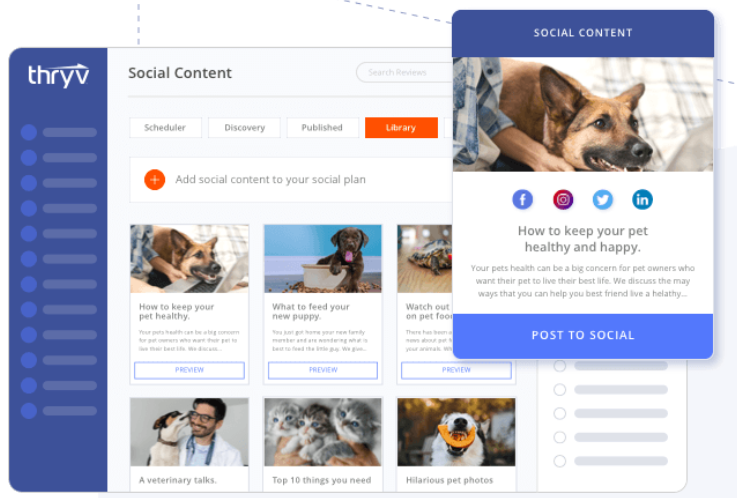 As part of Thryv's payment module, users can send customized quotes, estimates, and invoices to their mortgage clients, as well as accept payments by credit card. As a user, you can pay upon booking, in advance, by payment schedule/installments, at the time of appointment or later. It also offers ThryvPay, which is its own payments processing service, for ACH and credit card payments. Additionally, Thryv integrates with PayPal's Braintree, allowing mobile card scanning and credit card processing at competitive rates.
Thryv also integrates numerous applications from third parties like Gmail, Slack, Yelp, MailChimp, and QuickBooks, as well as offering a mobile app for Android and iOS devices.
Thryv's clientele
Thryv works best for small- and medium-sized businesses, offering a fully functional CRM that lets businesses manage their contact database, pursue leads, improve customer experience, and learn more about their customers through data analytics.
You can also use Thryv to establish and build a solid online presence. Consistent business listings, for instance, include custom web portals to further engage existing clients. With the reputation management feature, you can monitor your online reviews and ratings and respond promptly with feedback.
Thryv is the all-in-one management software built for small businesses. Specifically, Thryv connects businesses directly with their customers. While Thryv has many offerings that can help grow your business, we are going to take an in-depth look at three key features:
ThryvPay
Marketing automation
Online appointment scheduling
Here is a closer look at each:
1. ThryvPay
ThryvPay, a payment provider, was built specifically for service-based small businesses, completely applicable to any size of mortgage business. Not only does it get small businesses paid more quickly, but it also optimizes payment options and generates recurring revenue. For quick and easy payments and automatic billing, Thryv offers Card on File, which stores customers' bank and credit card information.
Scheduled payments minimize late or missed payments and generate recurring revenue. To provide customers with flexibility, installment plans alleviate significant one-time payments and offer payment plans. Memberships offer customers ongoing, convenient services and increase up-front, while invoice payments let customers pay invoices instantly and directly. You also have the option to provide payment links through text or email, adding to the customers' convenience.
2. Marketing automation
Through Thryv, texting and emailing is simplified and therefore more effective. You can engage clients instantly with timely calls to action and promotions thanks to one-time scheduled announcements. You can udr the option to create an announcement in advance or use an existing one, whichever works best for your running your mortgage business. They are sent when you are ready. You can utilize fully automated campaigns to send the right message, at the right time, to the audience of your choosing.
Thryv's marketing automation will also help you to connect with leads and maintain existing customer relationships, as well as saves you time. You can reach new leads, VIP clients, and customers by sending them a Happy Birthday, Anniversary, or Special Date message. You can even receive detailed analytics to see which clients opened and engaged with a campaign.
3. Online appointment scheduling
Thryv's featured online scheduling allows you to keep your business open to customers by letting them book appointments after hours. You can accept online appointments either automatically or individually by choosing to accept, decline, or reschedule, depending on your availability. To eliminate missed appointments—and therefore maximize your time and resources—Thryv automatically sends you multiple confirmations and text reminders.
The calendar feature also allows you to manage your monthly, weekly, and daily schedule, as well as staff and services, all in one spot. You can even sync your other online calendars with Thryv. Through numerous (and customizable) reminders that are automatically added to calendars, you can reduce missed appointments and ensure your staff and clients are prepared for upcoming appointments. If you want to go that extra step, you can ensure you follow-up with clients after any meetings.
Thryv helps small business owners better communicate with their customers, build both relationships and stronger online presences, and get more organized—all within a single log in. Thryv helps more than 45,000 business across the United States, Canada, and Australia change the way they do business.
Thryv allows customers to:
Find your business online, through reviews and ratings, social media presence, and accurate search results;
Pay easily and receive receipts, safely and securely;
Interact through reminders, texts, and emails to schedule appointments; and
Remain engaged through automated messaging
Other advantages to using Thryv include the following:
End-to-end customer experience. Thryv allows users to manage all aspects of their interactions with customers, from drawing customers, to building relationships, to getting the job done. Using a single dashboard, Thryv users can issue invoices and estimates, as well as customize email marketing and send SMS text messages. Additional advantages include managing social media posts, storing customer information, providing online appointment scheduling, and managing their own online presence.
24/7 access. Through its online knowledge center, Thryv offers availability with free access to technical support 24 hours per day, seven days per week. Customer support is a vital part of Thryv's business model, helping users to gain a better understanding of how to get the most out of their software.
Headquarters: Dallas, Texas
Number of employees: 2,400+
Industry: Software as a service (SaaS)
Revenue: $1.3 billion
Key people: Joe Walsh (CEO)
Competitors
Jungo
Surefire CRM
Insightly
Salesforce Sales Cloud
With more than 2,400 employees and a revenue of $1.3 billion, Thryv has become one of the biggest names in the CRM software space. Thryv's software has helped small business across the US, Canada, and Australia better connect with their customers. It is a one-stop-shop for marketing, scheduling, and payments.
As customer relationship management software, Thryv has numerous features that can instantly make life easier for any small mortgage business owner. Your choice on whether it will work for your company will come down to how you want to connect. If you still feel that you need more options, our mortgage software reviews section has plenty of options for you to look over.
Do you have experience using Thryv? Do you think it is an effective tool to better connect small businesses with their customers? Share your Thryv review in our comments section below.