For 40 years, the Mortgage Office has been providing the mortgage industry with innovative and complete software solutions. Here is everything you need to know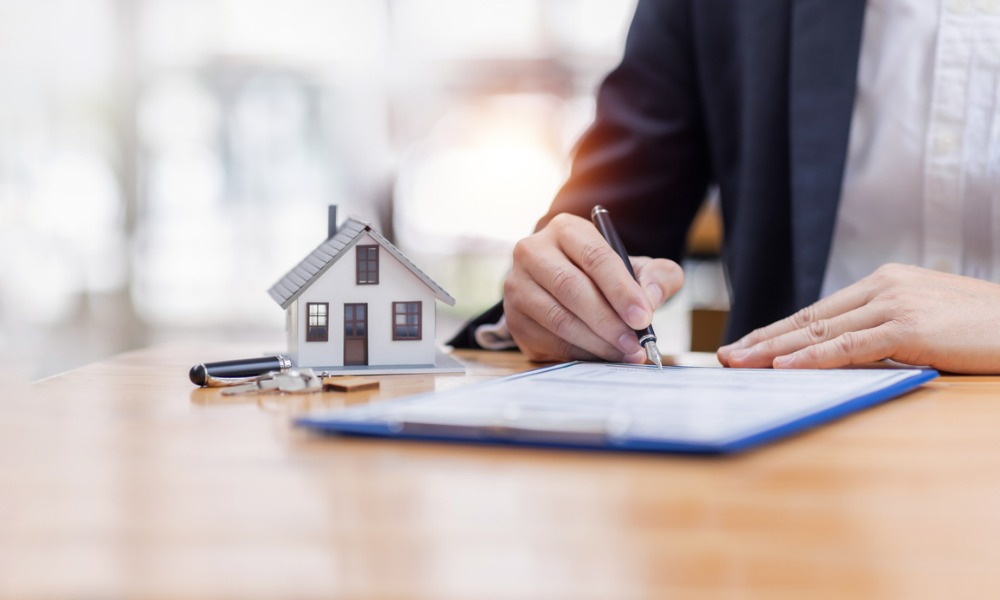 Started through Applied Business Software Inc., the Mortgage Office is loan origination software for businesses of all sizes. This innovative software solution has many uses, especially for mortgage loan origination and servicing, mortgage pool servicing, trust account, and escrow administration, among many others.
Through Applied Business Software, The Mortgage Office has been serving the lending industry since 1978. At the time, the Mortgage Office saw first-hand the challenges that mortgage brokers and lenders faced and engineered a solution that was tailored to the industry's needs.
This Mortgage Office review will let you know what you need from the perspective of a mortgage professional. Here is everything you need to know about the Mortgage Office, from its key features to the major benefits its users experience in the mortgage space.
The Mortgage Office is a loan origination software that offers loan servicing solution that is aimed at companies both large and small. Within a single suite, Mortgage Office provides loan tracking, payment processing, workflow automation, document storage, and reporting functionalities.
Available both in on-premises and cloud-based forms, the product caters to a variety of businesses, including banks, loan servicers, private lenders, credit unions, hard-money lenders, note servicers, cities, and municipalities. One of Mortgage Office's key features is loan tracking, allowing you to track loan advances, charges, and interests, as well as assign multiple funding sources for loans and send automated emails for borrower statements and bills.
Additional features offered through Mortgage Office include adjustable-rate mortgage (ARM) tools and QuickBooks integration and complies with the Real Estate Settlement Procedures Act (RESPA). Not only can you automatically report data, but you can prepare accounting reports like accounts payable, bank reconciliation, and accounts receivable.
The Mortgage Office offers flexible and intuitive loan management software that will help you streamline and automate your daily workflow. To achieve this, the Mortgage Office offers three key features, which include:
Loan origination
Loan servicing
Fund management
While it offers other features, let's take a closer look at these three key features so that you know what you can expect: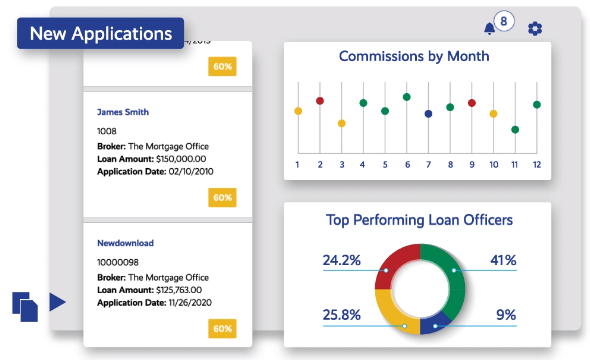 1. Loan origination
The Mortgage Office's loan origination software allows you to close more home loans in less time—and with less staff. This module is designed to automate much of the mortgage origination process, enabling you to achieve more efficiency. Even with your own customized processes and documentation, you can originate loans funded by private lenders.
Within the module, your loan originators have their own borrower and broker portals, you can fast-track your loan origination in all 50 states, and you can generate loan documents from processing to closing. Not only that, but there are seamless integrations with popular software, including built-in integrations with popular LOS systems, QuickBooks, and Microsoft products.
2. Loan servicing
With the loan servicing software, the Mortgage Office provides you with automation tools to make it easy for you to scale your loan servicing capacity and manage any type of loan with unmatched flexibility. The loan servicing module helps you to streamline the entire lifecycle for managing larger portfolios and cut down on labor costs.
The Mortgage Office's loan serving module also allows you to service many different types of mortgage loans, including, but not limited to, the following:
Conventional loans
Commercial loans
ARMs
Rehab
Auto
Equipment
3. Fund management
Through the Mortgage Office's fund management software, you can automate the management of partnerships, mortgage funds, pools, REITS, LLCs, MICs, and non-performing loan pools. It is an easy way to take your mortgage lending business to another level. How? By producing professional, accurate, up-to-the-minute, and on-demand pool statements.
In fact, the fund management module functions as an all-in-one system for mortgage pools, where you can determine the value of the pool at any time. You can also account for the following:
Account loan payments
Advances
Accrued interest
Late charges
Deferred interest
Because of all the functionality in this one tool, you will have better leverage to manage pools with greater accuracy and in less time.
The Mortgage Office offers many benefits to users. Let's look at some of the key benefits that users of the Mortgage Office can expect:
Service numerous loan types. You can use the Mortgage Office to service numerous types of loans, including conventional, commercial, construction, lines of credit, GPM, and ARMs, among others.
Schedule alerts. Clients can automate payment reminders, statements, and monthly bills via email, as well as schedule alerts for borrowers.
Track loan delinquencies. With automatic notices, the Mortgage Office's software can track loan delinquencies and late charge assessments.
Management automation. Users can automate the management of fund pools, partnerships, mortgage funds, REITS, LLC, and non-performing loan pools.
Meet accounting/reporting requirements. Users can meet the accounting and reporting requirements set by the RESPA and maintain escrow accounts on behalf of borrowers using the integrated escrow administration module.
Thank you so much Carlos Nodarse, Chief Executive Officer of Applied Business Software Inc., for your never-ending support of Geraci's conferences.

See you at our next event! #Captivate2022 #privatelender #privatelending pic.twitter.com/2gPB6wZeeJ

— Geraci LLP (@GeraciLLP) September 28, 2022
Headquarters: Long Beach, California
Founded: 1978
Industry: Loan origination software
Key people: Carlos Nodarse (CEO) and Jasen Portero (COO)
Competitors
If you are curious about how the Mortgage Office compares to other options in the loan origination software market, here are some alternatives worth exploring:
BankPoint
Newgen
Floify
Flinflux
TurnKey Lender
LendingPad
Encompass360
i-Apply
Mortgage Automator
After 40 years, the Mortgage Office has been providing the mortgage industry with innovative and complete software solutions. At the time, the Mortgage Office engineered a solution to face the challenges that mortgage brokers and lenders faced. Now, their software is chosen by thousands of lenders around the world.
As loan origination software, the Mortgage Office is compatible with numerous types of loans, including everything from complex participation loans to residential loans. Not only does the Mortgage Office handle each step of the process, from closing to pay off, but it offers a uniquely integrated solution that can simplify daily tasks and workflows.
Do you have experience using the Mortgage Office? Do you think it is an effective loan origination software? Share your Mortgage Office review in our comments section below.