Salesforce Sales Cloud can help your mortgage brokerage better connect with potential home buyers. Here is everything you need to know about this CRM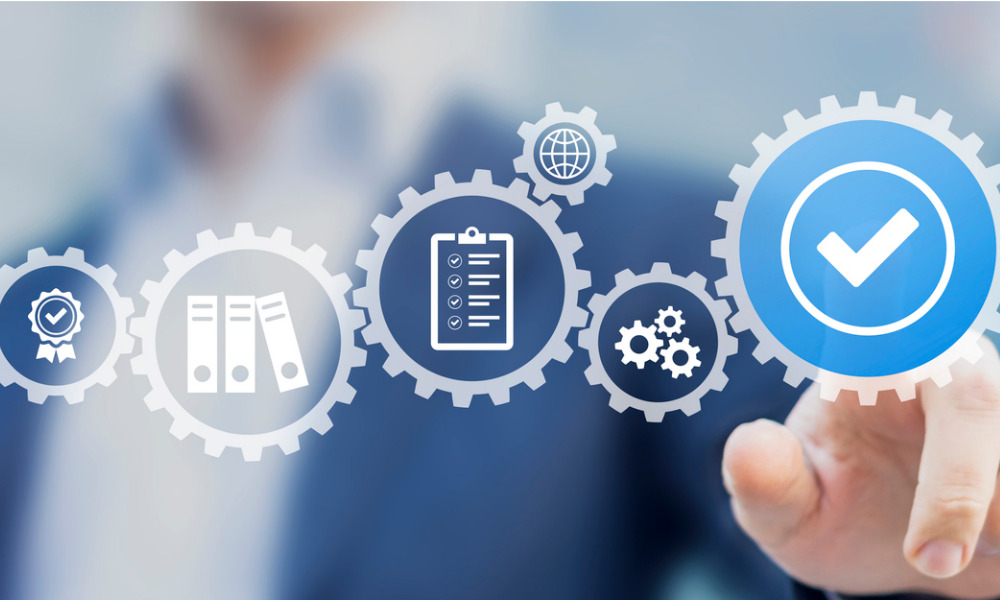 Salesforce is not only a leader in customer relationship management (CRM) software, but it is also one the largest technology companies in the world. First and foremost, Salesforce is a customer company designing cloud-based software to connect businesses to their customers.
Among its many features, Salesforce connects the dots between marketing and sales. Salesforce Marketing Cloud is designed to identify leads and guide customers to a company's products and services. Salesforce Sales Cloud, on the other hand, is geared more toward closing and generating revenue. These are both features that we are sure mortgage professionals the world over can use help with.
In this Salesforce Sales Cloud Review, we will define both Salesforce Sales Cloud and Marketing Cloud, as well as detail their key features and benefits. We will also work to show ways that this general CRM software is directly applicable to the work of mortgage professionals.
Management tools (lead management, account management, opportunity management, and contact management)
Case management for cross-selling and upselling
Workflow automation
Integrations with Gmail and Outlook
A mobile application
Salesforce Sales Cloud and Marketing Cloud overlap because they are both from the same Salesforce CRM suite. Both track leads with the aim to convert those leads into customers, but the solutions emphasize different parts of the customer lifecycle.
Salesforce Marketing Cloud is designed to identify leads and guide them to your mortgage product or service.
Salesforce Sales Cloud is designed to close deals and generate revenue.
Compared to Salesforce Sales Cloud, Salesforce Marketing Cloud is essentially a suite within a suite. Unlike Sales Cloud, for instance, Marketing cloud does not come in four tiers of increasing functionality. Mortgage companies instead pay a flat rate for specific marketing modules that will best connect with prospective homebuyers. While some of these individual modules come at different tiers, most mortgage marketing teams require specific modules from the following:
Advertising studio. Lead capture in real time and additional advertising tools designed to increase visibility
Datorama. A platform that analyzes metrics and marketing data
Email, mobile, and web marketing. These deliver automated and personalized marketing tools
Interaction studio. The marketing cloud studio is a place to track your brokerages interactions websites and social media platforms
Loyalty management. B2C and B2B loyalty programs that are designed to incentivize customers and partners
Pardot. This is B2B marketing automation with email marketing tools and lead management, among other functions
Salesforce CDP. This customer data platform aggregates, segments, and organizes customer data
Salesforce CMS. A content management system to help marketing teams design unique and varied content for numerous home buyers
Social studio. The social studio is a media marketing platform designed to craft and schedule posts, analyze interactions, and evaluate brand recognition.
As part of the Marketing Cloud, Salesforce also sells Google Marketing Platform, which comes with Tag Manager 360 and Google Analytics views for website keywords and tags.
Can Marketing cloud and Sales Cloud be used together?
Yes, Salesforce Marketing Cloud and Salesforce Cloud can be used together; both are offered by the same software provider and integrate seamlessly with each other.
Among the many benefits offered by Salesforce Sales Cloud is the ability to focus on your mortgage customers. Since modern business does not always happen in offices, Sales Cloud allows you to have full access to all the tools, data, and other resources that you require to connect with your leads—all from your smart phone. Regardless of where you are, or the type of device you use for work, you will always be ready.
Here are some of the benefits:
Manage your business on the go. The Salesforce1 app allows you to manage all your sales tasks by phone and provides you full Salesforce functionality
Stay up to date. You can access your dashboards in real time through your smart phone, meaning you can respond to people and showing bookings when they happen
Access, access, access. You can access your entire Salesforce platform to find the information you need from anywhere in the world, whenever you need it
Stay in the loop. You can also receive important notifications when you are out-of-office.
Headquarters: San Fransisco, California
Size (employees): 79,000
Industry: Customer relationship management software
Revenue: $21.25 billion
Key people: Marc Benioff, chair, CEO, and co-founder
Competitors
Salesflare
HubSpot CRM & Sales Hub
ActiveCampaign
Freshworks CRM
Insightly CRM
Zoho CRM Plus
Pipedrive
How many companies use Salesforce Sales Cloud?
Some 150,000 companies across numerous industries use Salesforce, with 62% of those customers coming from the US, including Amazon Web Services, Spotify, and U.S. Bank, among many others.
With tens of thousands of employees worldwide and revenue in the billions each year, Salesforce has become a clear leader in the CRM software space. Salesforce Sales Cloud, specifically, can be used to help mortgage companies of all sizes better connect with potential home buyers. It is a one-stop-shop for anyone in the mortgage industry.
As customer relationship management software, Salesforce offers many features that can keep you connected and engaged from anywhere, at any time. Your choice on whether it will work for your company will come down to how you want to connect with your clients. If this CRM software doesn't quite meet the needs of your mortgage business, we invite you to look at our mortgage software review page for more options.
Do you have experience using Salesforce Sales Cloud? Do you think it is an effective tool to connect with your clients and succeed in the mortgage industry? Share your Salesforce Sales Cloud review in our comments section below.