Jungo is a mortgage industry-specific CRM system that can help bring your company to the next level. Here is everything you need to know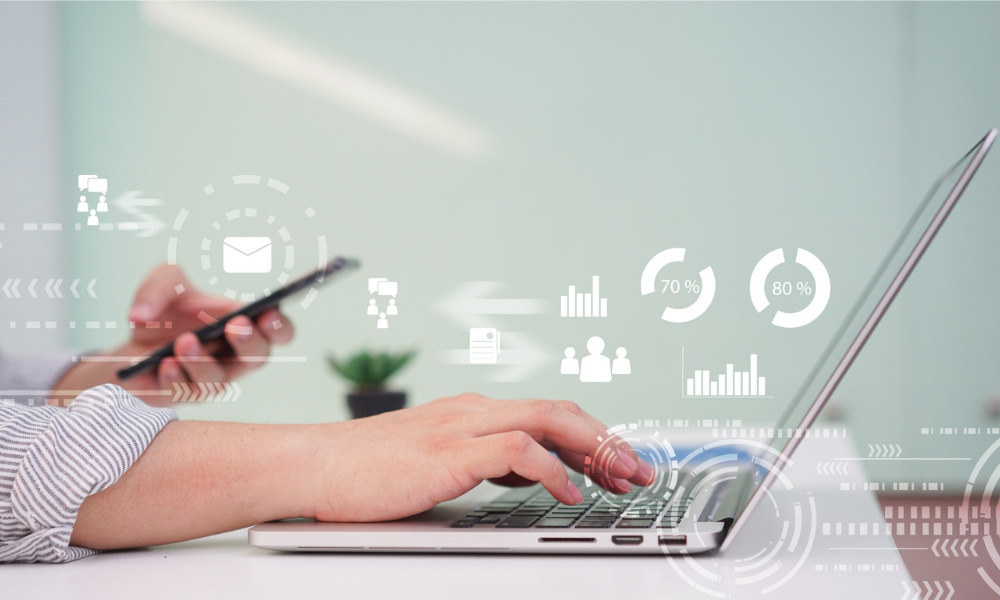 If you are in the mortgage industry, and require industry-specific customer relationship management software, then Jungo may be just what you are looking for. Jungo provides mortgage professionals with marketing and CRM solutions all in one.
However, it is important that you know the advantages and disadvantages, as well as your options. Here is everything you need to know about Jungo and how it can change the culture in the mortgage industry.
Jungo is a cloud-based mortgage and real estate customer relationship management (CRM) system that lets you automate more repetitive tasks, bolster your company's marketing, and enhance communication.
Everyone in your orbit, from prospects to clients to referral partners and colleagues, will benefit from Jungo. Jungo also offers added features like multi-channel marketing, customizable branding, compliance, and more.
Built on Salesforce, Jungo is a mortgage CRM that provides anyone working in the mortgage industry with marketing, co-marketing, compliance, and CRM solutions—all with one log in. But what exactly does Jungo offer? Here is a list of Jungo's key features:
Pre-built marketing solutions
Time saving automations
Integrations
Reporting and analytics
Enhanced marketing solutions
Email marketing
Video marketing
Co-marketing
The closing email of the week
Here is a video on each of Jungo's key features.
1: Pre-built marketing solutions
Jungo comes with pre-built marketing drip campaigns and templates for all types of contacts. Not only that, but you can educate cold leads as well as nurture your existing prospects—and follow up with past clients.
2: Time saving automations
Jungo allows you to automate your lead distribution, as well as automate repetitive tasks and emails—and more. With Jungo, you have the option to fully customize and automate your internal processes. This frees up some of your time so that you can focus on tasks that are higher in priority.
3: Integrations
Jungo is completely backed by Salesforce. Because of this, Jungo has countless integrations to make your customer relationship management software a truly one-stop shop. Additionally, Jungo has a direct integration with the top mortgage loan origination system (LOS) platforms, personal protective equipment (PPE) software, point of sale (POS) systems, and more.
4: Reporting and analytics
One of the major features of Jungo is that you can view all aspects of your business with live data. This can help you make key decisions in real time, based on the numbers. This is because Jungo offers a customizable dashboard and reports, letting you gain invaluable insight into your pipeline. This also allows you to see who your top-performing loan officers are, plus which leads you need to follow up with, and which outstanding tasks you must complete.
5: Enhanced marketing solutions
Jungo allows you access to powerful multi-channel marketing solutions from a single centralized platform. For example, it allows you to get consistent branding and improved return on investment (ROI) tracking.
6: Email marketing
Jungo also allows you to save more time and win over more customers by letting the CRM do the marketing work for you. This is because Jungo comes with pre-built email templates that allow you to reach out to your whole database, nurture campaigns to market to leads more consistently, and drip campaigns to ensure you remain close with previous clients.
7: Video marketing
Thanks to video marketing, you can easily stand out from your competition by using Jungo. Jungo has a direct integration with BombBomb, which allows you to easily send video emails directly from your Jungo account. This means that you can build trust, generate referrals, and convert more leads.
8: Co-marketing
By using Jungo, you can also build more profitable relationships with referral partners, easily customizing Jungo's emails, flyers, and post-closing gifts, thanks in large part to the proper co-branding in place. With customized reporting, you can also see who your most profitable relationships are with.
9: The closing email of the week
To help you better connect with customers, Jungo offers a collection of targeted emails. This allows you to connect more quickly, more easily, and more efficiently. The closing email and social media marketing library is updated each week, enabling you to focus on more high-priority tasks rather than the marketing side of things. The tool features a number of pre-built templates, here's an example: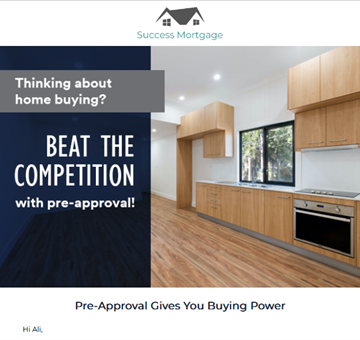 Additional key features offered by Jungo include the following:
Real-time tracking and analytics. Jungo allows you to gather live data and build detailed reports to better track cost allocations, payments, and distributions.
Business intelligence. With better business intelligence, Jungo allows you to make more sound data-driven choices which are based on the metrics that matter the most to your company.
Audit level tracking and reporting. Thanks to Jungo, you will be able to better maintain compliance with asset permissions, disclaimer licenses, and user access.
Customizable dashboards. With Jungo, you have the option to personalize reports and dashboards for all levels of your company, from loan originators to branch managers and executive managers.
Like any mortgage-industry specific software, it is important that you are aware of both the pros and cons of Jungo. If you are interested in a solid CRM and drip marketing agent, then Jungo may be a great option for you. However, if you want to move beyond that, you may need a different program.
Jungo: Pro
Jungo's primary strength is that it is customized to the mortgage industry, allowing users to harness the incredible power of Salesforce without getting bogged down by needless utilities. One particular perk is that the closing email of the week provides you with weekly content for both your prospective clients and existing clients alike.
Jungo: Con
Unfortunately, the customer service department at Jungo has been called sluggish. Often, having to deal with Salesforce means that the process can be slower as you contact Jungo, they find the problem, they contact Salesforce who then work on the problem, and you can see how this can drive times up.
Headquarters: San Diego, California
Number of employees: 55
Industry: Mortgages and CRM
Revenue: $10-$50 million
Key people: Founder and CEO Ophir Herbst
Competitors
BNTouch Mortgage CRM
Surefire CRM
Encompass Digital Mortgage Solution
Total Expert
SimpleNexus Mortgage Platform
Shape Mortgage Software
Whiteboard CRM
Firepoint
With more than 50 employees and revenue between $10 million and $50 million, Jungo has become one of the biggest names in the mortgage and CRM software space. Jungo has helped small to medium sized mortgage companies across the world to better connect with their employees, as well as their prospective leads. It is a one-stop-shop for anyone in the mortgage industry.
As customer relationship management software, Jungo has numerous features that can instantly make life easier for a small mortgage business owner. Your choice on whether it will work for your company will come down to how you want to connect with your employees. Even better, you can track your teams progress in real time. You're not quite sure if they are the right fit, we invite you to pay attention to our mortgage software reviews section as we will continually be adding new pieces of software for you to choose from.
Do you have experience using Jungo? Do you think it is an effective tool to connect with your employees and succeed in the mortgage industry? Share your Jungo review in our comments section below.