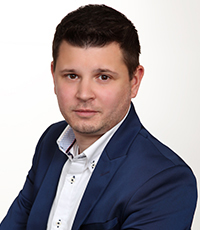 Network: Verico
Location: Toronto, ON
Citadel Mortgages is a progressive mortgage brokerage that strives to improve the client experience by forming lifelong partnerships to support clients throughout their mortgage journey. To compete with legacy brokerages, Citadel has implemented existing and proprietary systems to improve the overall client experience and assist in preventing fraud. Citadel's training programs equip agents to be as knowledgeable and effective as possible when delivering advice-based consultations to clients.
"Our top goal is to help educate our clients as we strive to provide the best solution to meet their financial needs," says principal broker and managing partner Tristan Kirk. "By enabling and investing in our people, Citadel Mortgages is changing the way mortgages are done, achieving our objective of helping more Canadians become mortgage-free sooner."
Citadel also implemented technology from day one to streamline overall workflow organization and simplify the mortgage process for clients. "This has enabled us to successfully navigate the unprecedented challenges brought about by our ever-changing landscape," Kirk says.