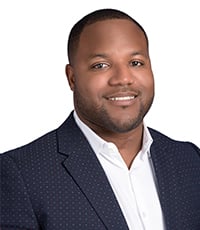 Commercial mortgage agent
Mortgage Alliance
Location: Toronto, ON
Age: 33
Stephen Thomas relies on his previous banking experience to execute commercial mortgage transactions with expert vision and skill. His big-picture thinking for investors and borrowers has resulted in consistently high approvals for growth capital, and his consulting services include professional business plans, pro formas and financial projections that result in "bank approvals that others simply can't obtain without the dedication, knowledge and passion for the commercial brokering craft," he says.
Thomas specializes in working with small to medium-sized businesses in the range of $1 million to $50 million, with a "sweet spot" in the $5 million to $10 million range. In addition to his work as a broker, Thomas sits on the board of directors for a national charity; participates in various speaking engagements, including presenting to business students on entrepreneurship and business; and supports anti-racism initiatives.
One thing Thomas would like to see in the mortgage industry is greater equality. "I would also like to see more diversity in the commercial broker space with more women and people of colour," he says.