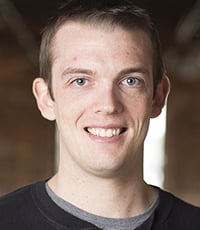 Mortgage agent
DLC Edge Financial
Location: Toronto, ON
Age: 35
Mich Sneddon uses his love of numbers and his background as a chartered accountant "to help people with that knowledge of these figures, which is something that is important to me," he says.
Four years into his career as a mortgage agent, Sneddon still considers himself a newcomer to the industry. He's used his eight-plus years of expertise in online marketing systems to grow his business and generate online leads for other mortgage and real estate professionals. Together with business partner Jason Gray, he recently launched FSP Digital, a digital marketing agency.
To stay informed, Sneddon regularly attends online courses and listens to podcasts and audiobooks on marketing. Over the past year, he has focused on processes and systems, thinking about how to scale his business by automating as much as possible and creating processes to delegate what can't be automated.