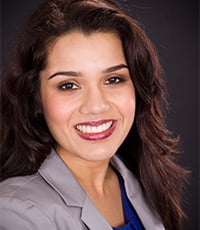 CEO, mortgage advisor
Driver Mortgages/Mortgage Architects A Better Way
Location: Surrey, BC
Age: 35
Herjit Driver began her career in the mortgage industry in 2007 as an unlicensed assistant for a broker in Surrey. Drawing on her tenacity and resourcefulness, she began learning the ins and outs of the industry and, within a few years, had obtained her licence. From there, Driver began underwriting, training other brokers and working with a diverse range of clients.
In 2014, she started her own boutique brokerage, Driver Mortgages. She prides herself on building strong relationships with her clients, working hard to provide them with individualized solutions and constantly challenging herself to be a better broker, push boundaries and raise the standard for mortgage professionals.
Outside of her daily responsibilities, Driver belongs to a group of local entrepreneurs that hosts networking events and works to bring awareness to local businesses. She also works to educate the general public about financial literacy, with a focus on empowering women to take control of their finances. This led her to become a founding member of Leverage26, a local women's financial literacy initiative.