Michelle Campbell of Mortgage District is part of the CMP Women of Influence 2017.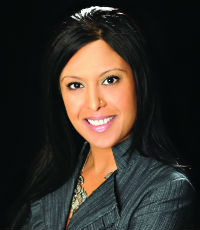 Principal mortgage broker
Mortgage District

In four years' time, Michelle Campbell has managed to open her own brokerage, Mortgage District, which is an impressive feat when considering other duties. "In the beginning, the most challenging was allocating time to start my own brokerage and mentor my team, while at the same time keeping up with my own clients," she says. "There aren't enough hours in the day, but through discipline and focus, I've been able to manage my time better."

Ultimately, getting to help others reach their goals is a reward in itself for Campbell. She credits her success to "studying, educating myself and attending leadership conferences so I can continuously progress and stay current. Just as important is aligning myself with like-minded people, which allowed me to ignore negativity and naysayers."

When asked about the value of recognizing women's achievements in the industry, Campbell replied emphatically: "Women have to work twice as hard in this male-dominated industry, only to receive half the recognition. Women need to truly understand how important it is to stand together collectively and support, lift and empower one another."

Outside of Mortgage District, Campbell sits on the MPC Events Committee and spearheaded the MPC Educational Event for GTA West. She is also part of Kares.ca as a volunteer mentor for youth, teaching on various topics such as financial literacy. In addition, Campbell has raised funds for and participated in charities such as Defeat Depression, the Breast Cancer Foundation and Habitat for Humanity.
FSCO license: M09000351