Trevor Hansen of Xeva Mortgage is part of this year's Canadian Mortgage Professional's Hot List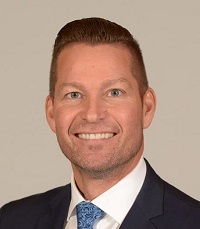 In a time of vast change in the mortgage industry, Trevor Hansen takes pride in continuing Xeva Mortgage's track record of successful underwriting, expansion and maintaining its one-of-a-kind culture. In 2018, Hansen and the Xeva leadership team focused on providing brokers with industry-leading underwriting technology and support, unique auxiliary product offerings, mentorship, education, and a unique client care package to equip brokers to standout from their competition.
Xeva Mortgage was recognized for the third consecutive year as one of CMP's Top Brokerages in 2018 and was named a finalist for Brokerage of the Year at the Canadian Mortgage Awards for the fourth straight year. In 2019, Hansen expects to lead Xeva to expand into the Alberta and Ontario markets and help agents in these markets achieve record volume levels while saving thousands of dollars in commission splits and franchise fees.