Scott Westlake of The Westlake Team – DLC National is part of this year's Canadian Mortgage Professional's Hot List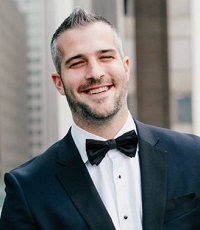 More than a year ago, Scott Westlake decided to transition from the brokerage he co-founded and move on to the next chapter of his life. He saw the need to create the right infrastructure that would help new agents succeed, and this led him to make a concerted effort to mentor and train the next generation in the brokering community.
In 2018, Westlake focused on investing in infrastructure and his people, including providing the tools and technologies needed to build and maintain strategic recurring referral sources. At the same time, his team formed strong relationships that created positive buzz for his business. "We are providing such a high level of advice and service that our clients and referral sources are becoming unbelievable advocates for our business," he says.
For 2019, Westlake is working toward making his team "the most reviewed and influential mortgage team in our marketplace."