Robert Afan of Clear Trust Mortgages is part of this year's Canadian Mortgage Professional's Hot List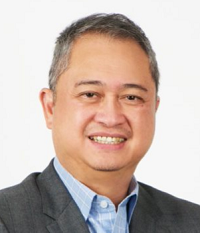 Robert Afan is the founder and CEO of Clear Trust Mortgages, which was named one of CMP's Top 10 Brokerages for the third consecutive year in 2018. Under Afan's guidance, the company reached another milestone last year when it funded more than $1.5 billion in mortgages, achieving 50% year-over-year growth. Clear Trust also successfully launched a commercial mortgage department and has steadily grown its team since the business started, boasting more than 120 brokers today.
As the leader of Clear Trust, Afan is involved in every aspect of the business, from always looking out for work partners to arranging lender workshops and facilitating quarterly training for new brokers. In 2019, Afan and his team are planning to add wealth management strategies to Clear Trust in order to provide complete financial solutions for clients, in addition to rolling out initiatives focused on customer service and retention.