Ramin Nazaradeh of Gold Capital Corp. is part of this year's Canadian Mortgage Professional's Hot List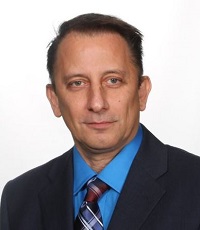 Ramin Nazaradeh counts being named a finalist for Commercial Mortgage Broker of the Year at the CMAs was his most significant accomplishment in 2018. But that wasn't his only success. He achieved his AMP designation and also oversaw the expansion of his team into new networks, which helped the business grow significantly.
"Constant personal and professional development and innovation have been tremendously impactful," Nazaradeh says. "We have worked very hard to have a strong and consistent brand, which transcends all of our marketing collateral. All of these have contributed to us being a powerful force in our niche in commercial and construction financing."
Armed with that energy and momentum, Nazaradeh is banking on gaining further traction with clients and referral partners in 2019, while keeping an eye out for trade shows and other opportunities to reach new markets.