Mike Hattim of DLC Forest City Funding is part of this year's Canadian Mortgage Professional's Hot List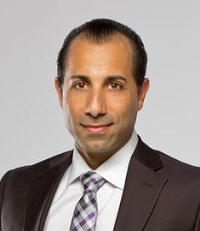 Since Forest City Funding opened its doors in December 2015, Mike Hattim has put together multiple marketing campaigns, including the DLC Blue Light, a beacon light outside the office that flashes when an agent is on duty. He also secured a new location for the company that helped attract more walk-in business and has bagged multiple awards year after year thanks to continuous growth in the business. Hattim has also created a recognizable identity on social media for himself and the broker business in general.
To boost his business in 2018, Hattim turned his attention to existing clients. "I focused on direct contact on a more frequent basis," he says. "Although we are always looking for new business, many times you can generate more from your existing book."
For 2019, Hattim plans to launch new video campaigns while putting more focus on his team, which he hopes will allow him to increase volume while being more active in community events.