Matthew Ablakan of Millennial's Choice is part of this year's Canadian Mortgage Professional's Hot List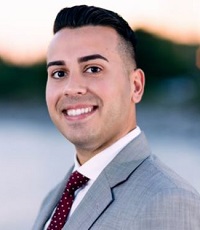 Matthew Ablakan calls 2018 was "the come-up year" for Millennial's Choice – the brokerage grew significantly and while also hosting a variety of educational seminars and networking events. Of the programs and initiatives he launched, Ablakan considers MC University his proudest achievement by far. Created in the summer of 2018, MC University aims "to empower Canadians, through education, with the ability to make the best financial decisions." The program is directed toward help high school students gain financial literacy. "We believe that by educating young adults at the high school level, we can completely avoid some of the problems Canadians today are faced with in areas pertaining to credit, housing affordability and debt," Ablakan says. To date, the Millennial's Choice team has visited four different schools nine times.
Ablakan expects 2019 to be Millennial's Choice's "expansion year," which will involve full integration of the company's new insurance division, on top of further increasing mortgage volume thanks to a number of condo projects to be launched within the first two quarters.