Julie Brenneman of The Mortgage Centre Hometown Financial is part of this year's Canadian Mortgage Professional's Hot List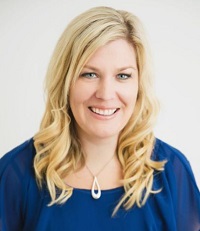 Julie Brenneman had quite a year in 2018. She kicked it off by being nominated for the AppreSHEation Award at the Oxford Country International Women's Day event, and she later won the 2018 WIMI Ontario Award. She also faced her fear of public speaking by presenting at MPC's National Mortgage Conference, and she has been invited to speak on behalf of MPC at events throughout Canada this year.
At Hometown Financial, Brenneman hired more staff in order to make herself more available to clients in 2018, and she plans to continue to welcome more agents to her brokerage in 2019. To accommodate this growth, Brenneman has worked hard to make sure all the agents at her brokerage are aligned and "share in a common vision of providing excellent customer service." She also gives back to her community by working with the Woodstock-Ingersoll & District Real Estate Board on the Realtors Care Food Drive and other charitable planning.