Elaine Taylor of MCAP is part of this year's Canadian Mortgage Professional's Hot List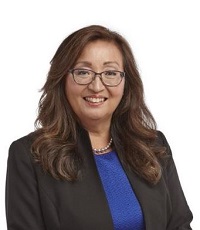 The first woman in a more than a decade to be elected vice-chair of the board of directors for Mortgage Professionals Canada, Elaine Taylor considers the honour not only a significant personal milestone, but also a sign of the industry's continued diversity. "I take this mandate to heart and am excited to represent all brokers, lenders, insurers and industry suppliers in driving our industry forward," she says.
As for the strategy behind her success as VP of sales at MCAP, Taylor says: "Our business has always been about people. As I take on greater responsibilities, I have turned my attention to mentoring and coaching others. If I can grow a strong team around me and give them the skills, support and freedom to grow, we can all achieve more together."
In 2019, Taylor expects another challenging yet fulfilling year for MCAP and the industry as a whole as she and company focus on strategies that will differentiate MCAP in the market.